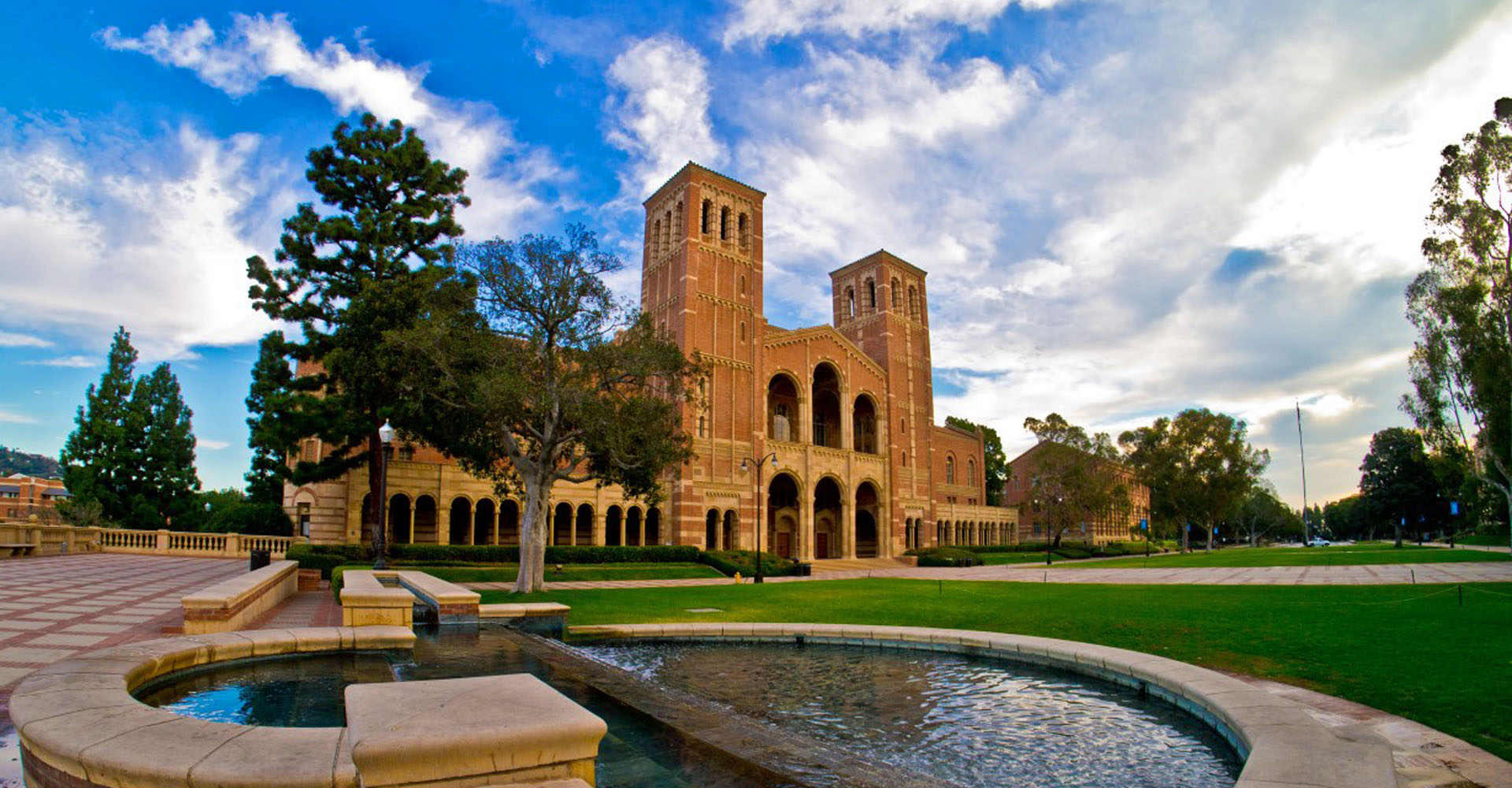 When you first come to UCLA, it can feel kind of hard to belong. Soon enough, you start joining clubs, going to football games, and becoming a part of the UCLA student population. How can you know that you've become a True Bruin?
1. You can't hear the 8 clap without feeling compelled to join in
Ahhhhhh…… ONE TWO THREE FOUR FIVE SIX SEVEN EIGHT!
Whether it's a high school tour group, a chant at a football game, or a club getting hyped before an event, you hear the UCLA 8 clap everywhere. And you can't help but smile, clap, and join right in!

2. Gene Block is your spirit animal, guiding force, and lifeblood.
The chancellor of UCLA is revered almost beyond a healthy level. A quick glance at any of the many UCLA Facebook pages will tell you all you need to know about the student population's opinion of "Papa Gene". Along with his many achievements in the scientific field, he's just an all-around great guy. Whether it's because of his attendance to many student events, strong stances on relevant topics, or his effort to meet with students each quarter, a True Bruin can't help but love Gene.

3.  You actually learned the alma mater
Remember orientation, when everyone first heard the beginning refrain of "hail to the hills of Westwood"? While many of us may not have learned it right then and there, many bruins proudly sing along to the alma mater, especially the last few lines.
We'll gladly give our hearts to thee, to the blue and to the gold!
4. Blue and gold have taken over your entire wardrobe
You're certain you didn't come to school with this much blue. You were worried when you came to college that you didn't have enough gear, but it's somehow accumulated into a huge mass of blue and gold hoodies, t-shirts, leggings, sweatpants, socks, and scarves. You didn't know you could own this much spirit wear. Did you even buy this?
5. You know a ton of UCLA pride trivia
Many people know that UCLA is the most applied-to school in the nation. But you also proudly boast of UCLA's tie with Berkeley as number 1 public school in America, and you won't let your Cal friends forget it. And let's face it, with the most NCAA championships of any school, Bruins have a lot to be proud of!
6. You have joined the "UCLA memes for sick af tweens" page
One of the most iconic moments in a Bruin's life is when they join the UCLA memes page. At first you think it's a joke, but then the Chem 14a memes become a little too relatable and you realize that you unironically like the group, in all its finals week glory.
7. You despise USC with every part of your being
From the moment you begin orientation, you start to feel this deep-seated hatred for red and gold. It becomes a part of you. Whether you're at the yearly Beat 'SC rally trading in your red shirt for a blue one, or you're seriously considering cutting ties with a USC friend, you know that a Trojan lasts one night, but a Bruin is forever.
8. You can get anywhere on campus without going down Bruin Walk
"Excuse me, can I ask you a few quick questions?" "Hi, we're selling cookies to fundraise!" "Do you have a minute to talk about Underwater Basket Weaving club?"
9. You know all the UCLA myths, legends, and superstitions
You jump the sixth step of Janns steps, just in case you'll be cursed otherwise. You rub the bruin bear's foot for good luck before a midterm or final. And you will never, EVER touch the water of the inverted fountain, or else be doomed to an extra quarter before graduation.
UCLA alumni can agree that being a Bruin stays with you forever. The spirit and pride that a UCLA student experiences while in school doesn't just go away after you finally graduate. What they say at orientation is true after all –  once you're a student here, you're a Bruin for life.
---
---
Related Articles