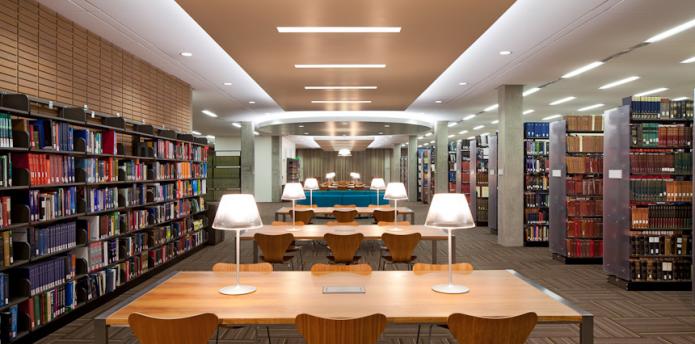 Once in a while, the average college student likes to partake in an activity called studying. At UCLA, there's 32K kids to compete with when trying to find those hidden study spots, but here's a few you can start with.
1. Courtside Tables
Not only is there a gorgeous view, but Courtside has a reputation for being one of the quietest dorms on campus. Take advantage.
2. Bunche Hall Poli Sci Offices
There's strategically places benches and almost no people around. Not ideal for group studying, but a great way to stay on campus and not have deal with other beings.
3. Law School Courtyard
Leave it to the the law school students to keep this hidden gem all to themselves- you can check out their extensive library while you're at it!
4. Kerckhoff Gallery
If there's not an event going on, you and your friends can spread yourselves out all of the floor of the gallery and have a great time not studyin
5. The Botanical Garden
For those who love the outdoors and wish to become one with nature imported from all around the world.
6. Mon Amour Cafe
A little-hidden French creperie that has its peak hours but it otherwise quiet, treat yourself to a delicious crepe while enjoying peace and quiet.
7. The Sculpture Garden
Sometimes you need to not only ponder your schoolwork, but the thoughts of the artists who created the sculptures.
8. Royce Hall
If it's not graduation picture season, Royce is usually pretty quiet and a scenic place to take aesthetic snapchats while studying.
9. Novel Cafe
Novel Cafe is a cute little place that's open pretty late, so you can treat yourself to some wifi, snacks, and killer omelettes while cramming.
10. Nowhere.
Of course, the alternative answer is to just never study and pray to Bobber.
Hopefully you get a chance to check out these spots and continue the grind that never stops.
---
---