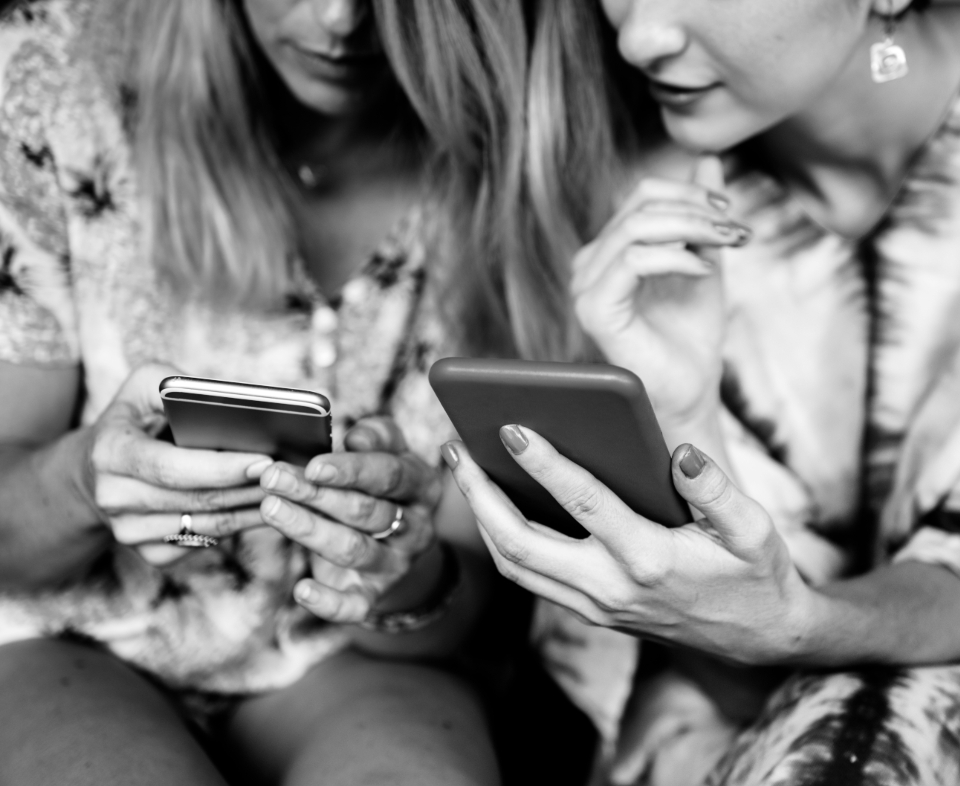 Life on campus at UCLA is infamously stressful. With the quarter system beating you down, thousands of clubs, and an expectation to be the top of your classes at all times, it can feel really hard to catch up or stay in the loop. Here are 7 apps that may make life on campus just a little bit easier for Bruins.
1. Google Drive and Docs
These may seem pretty obvious, but they really are essential to life on campus at UCLA. There's the obvious advantage of being able to view your documents on the go. But you can also share documents easily, which could really save you if you have an assignment due that you've forgotten to turn in. By link sharing through the app, your professor or TA can view and comment on your documents. The pair is important – in Google Drive, you can only view documents, and need the partnering app to be able to edit. You won't be able to make large format edits, but you can certainly run a quick spell check before sharing a file.
2. Venmo
Your life at UCLA will be so much easier if you have this money-sending app. Everyone at UCLA ends up using Venmo at one point or another for its versatility. Club dues? Paid through Venmo . Fundraisers? Venmo. Farmer's market on campus, entry to a party, buying meal swipes, or paying a friend back? You guessed it, Venmo .
3. CamScanner
Sometimes you need to have a digital copy of a paper document. Sure, you could find your way to one of UCLA's many libraries to scan it, or you could take a photo with your phone. But CamScanner gives you the convenience of both. Take a photo of your paper, and the app will automatically crop it to a standard size and take out the background, adjust contrast levels to make it readable, and save it as a PDF document. Infinitely useful and time-saving to students.
4. Bruins Safe
This app will hopefully not be used by you as a student, but is very important in case you do need it. In an emergency situation, UCLA administration will send out safety information and emergency procedures through notifications to this app. You also have quick access to campus safety information, including contact phone numbers for police and safe ride services, and maps of safe routes around campus late at night.
5. Group Me
If you are a part of any social groups, clubs, or study groups you will definitely need this app. Group Me is extremely common on campus for its simplicity and utility. People form groups for discussing classes and sharing study tips, as well as for making plans with a consistent group of friends. It is especially useful for effectively organizing plans between users of different phone brands, as with normal messengers this can sometimes be difficult. Overall this is a very widely used communication tool at UCLA.
6. Uber
Uber is one of those apps that you don't fully appreciate until you've tried to get somewhere outside of Westwood at a school where no one owns a car. You can get anywhere within 5 miles (far enough to get to Santa Monica!) for $5.99, which is an awesome deal. Split with 3 friends, it's even cheaper than public transit options which can be a nightmare in and of themselves. For getting around LA, this is definitely a must have app.
Getting adjusted to campus life is tricky. It can be hard to make sure you're getting organized and keeping up with school work, social life, and personal issues. You'll have to try a lot of systems before you really know what works for you. With a  good arsenal of tools, though, you can start to manage it one step at a time.
---
---
Related Articles