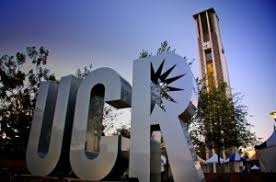 This guide is specific to UCR students! Hopefully these tips will help make the first day of your quarter a smoother process!
One of my best tips to all of you is to explore campus. Get familiar with all of the buildings, hang-out spots, and food areas. As a first-year, I made friends with people a few years older than me and asked them to show me around and to my classes to ensure that my first day went a little smoother.
On your first day of class, head out from your residence hall or apartment about 30min before the designated time on your term schedule. This will ensure that you arrive on time (meaning early), and you are guaranteeing that you have extra time in case you get lost.
Personally, to make sure I know where all of my classes are, I have each class marked and color coordinated in my planner. Keeping a class legend in my planner is a quick and easily accessible alternative to just remembering locations of my classes. Each building of each class is marked with a different color to make this system more efficient.
Its a good idea to set the UCR campus map as your lockscreen the first week. This way, you can quickly pull out your phone and locate buildings and key locations such as the Bell Tower in the center of campus.
---
---