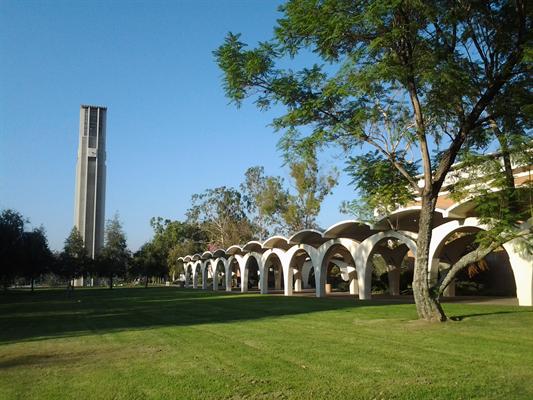 Your #1 guide to understanding course material and being successful in Latin American art history at UC Riverside.
Read the textbook. Just do it.
This might seem like a generic and obvious tip to provide to you, however it should be re-emphasized. In this class, it's to every student's benefit to complete assigned readings before lecture. When the professor goes over material in regards to generic history and specifics of the artwork shown, it is best to have some background knowledge from the reading. This way, you are gaining a better understanding for what will be covered on the mid-terms and final.
Gather yourself and spend about 45min reading, followed by a 5min break. Keep a snack and some water with you while you read so you stay focused. A good strategy is to skim the chapters and highlight important details. Go back and rewrite the highlighted portions of the text in a condensed manner that is understandable to you.
Attend all discussion sections
As a first-year, I take pride in reaching out to my fellow peers and providing them with reminders about successful studying habits. One of them being becoming best friends with your TA. Don't forget that your TA sits in at all lectures to ensure that you have a better understanding of what happened in class.
Don't be afraid to ask questions in class. With Latin American art history, it can be hard to keep up with analysis, so discussion is your chance to do so. Go visit your TA at office hours for general or specific questions. They are there to help!
Flashcards are your life saver this quarter
Mid-terms involve memorizing works of art, their creator, the date completed, the medium used, and the specific culture it is derived from. Yeah this is pretty difficult. Start making flash cards for the works of art WEEK ONE. Your professor will provide you with the first 15 pieces you will be tested on your first mid-term. Print out pictures of the works, and glue them to one side of a flashcard, and then write out all necessary information on the other side. Have a friend or roommate to quiz you, or even create a study group with others in the class to help everyone practice.
Study, even when you don't have to.
As any good student would do, studying from the start of classes helps you develop an overall better experience with the course material as well as the benefit of having less to study when it comes time for mid-terms and finals. Especially for the difficulty of memorizing for Latin American art history, be sure to keep a consistent study schedule to ensure your success and that A+!
Find a quiet place to study such as the Orbach or Tomás Rivera libraries, or even your dorm lounges to maintain focus!
---
---
Related Articles