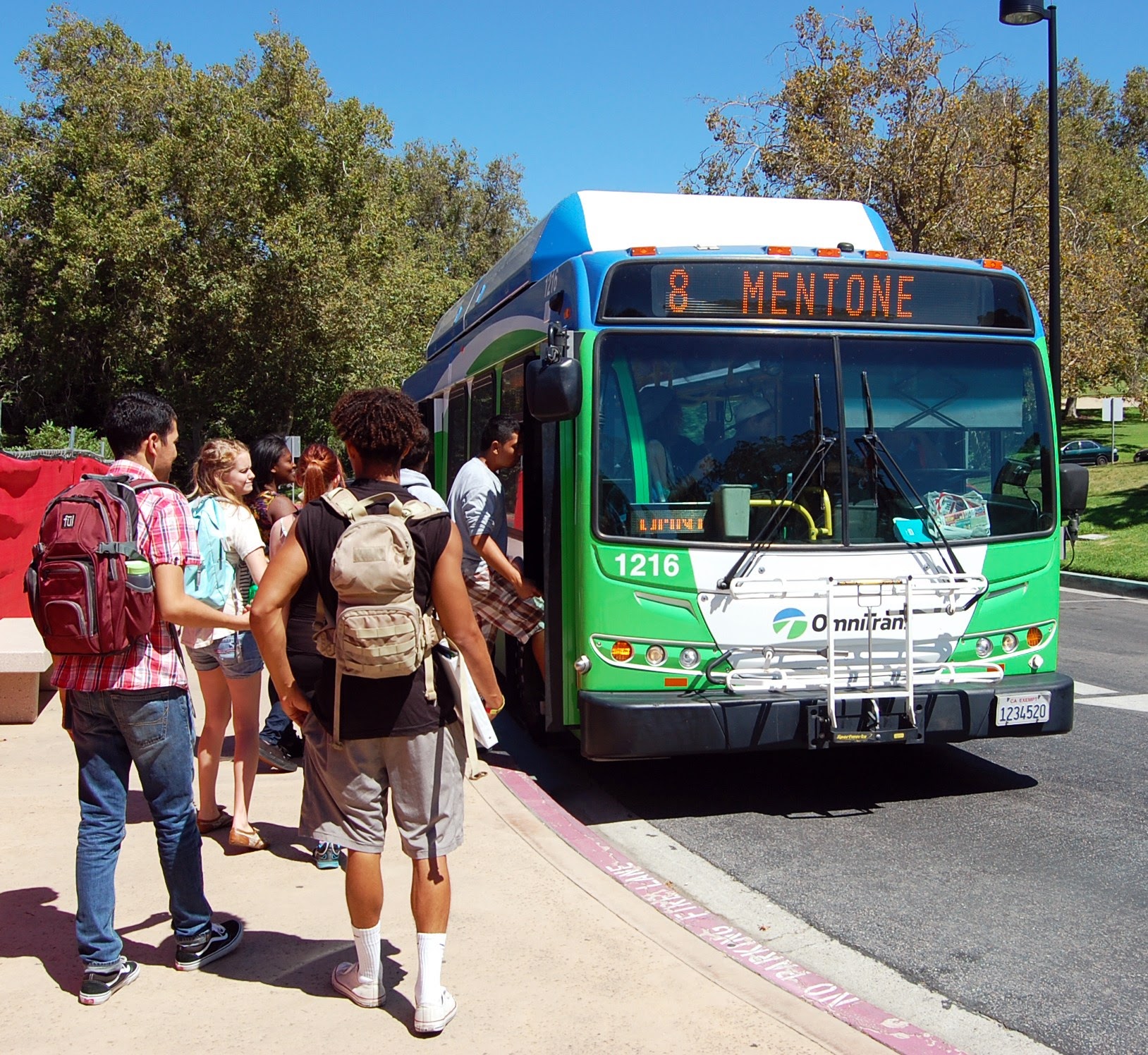 College campuses can be very large and at UCR there are plenty of modes of transportation. UCR has plenty of parking lots and bike stops for students to securely lock their bikes. UCR even teamed up with Zagster to provide free bikes. Other modes of transportation exist and are extremely affordable here at UCR.
Cars
This is the first and most common mode of transportation nowadays. Students can buy parking permits that cost around $100 per quarter. Some passes can go up to $800 per quarter depending on the type of need. Usually, students who visit the campus frequently can just buy a $100 to safely park their cars and go to class. There are also parking spaces available off campus that are free. The downside to that is there is no direct supervision and regulations among those cars. The safety there is a bit more questionable too.
Walking
The majority of students walk to class. However, with Riverside deserted weather, the air and temperature can be horrendous on some days. Students are seen sweating all over their faces and have watermarks all on their backs. Walking is the safest method, but also the most tiresome. There are other modes of transportation that can help save students time.
Bikes
This is the 2nd most common mode of transportation on the UCR campus. The University has recently even teamed up with Zagster, a bike company. UCR students can rent bikes for free for 2 hours. There are around 8 bike stops distributed across campus for students to rent bikes and reach their destinations. There are plenty of bike stops at the residence halls, buildings, and almost every lecture hall on campus. Bike stops are extremely high in number so there will rarely be a time when students cannot find a place to lock their bikes. Plus, there are some hills at Riverside, making bikes more efficient here.
Skateboards
Some students enjoy skateboarding since it is convenient to carry around. You see students ride long boards, skateboards, nickel boards, and penny boards. There are students who even spend over $200 to purchase an electronic skateboard. The most common one students use at UCR is penny boards, simply because they are small and easy to carry around. The usage of wheels certainly helps students save time as they can go to their destinations quicker and carry their boards around in lecture halls, which ensures safety for the student.
Scooter
There are definitely a few scooters, some of which are electronic. Though there are people who look at you differently when riding a scooter because it is essentially the "safer" version of the skateboard. Scooters are seen as a use for kids and adults do not really fit the culture. However, all these modes of transportation are great. It just depends on each person's individual needs and circumstances.
Overall, UCR is huge and definitely requires some mode of transportation. Luckily, campus resources make it incredibly convenient for different modes of transportation. Find the one that is the most suitable for you!
---
---
Related Articles