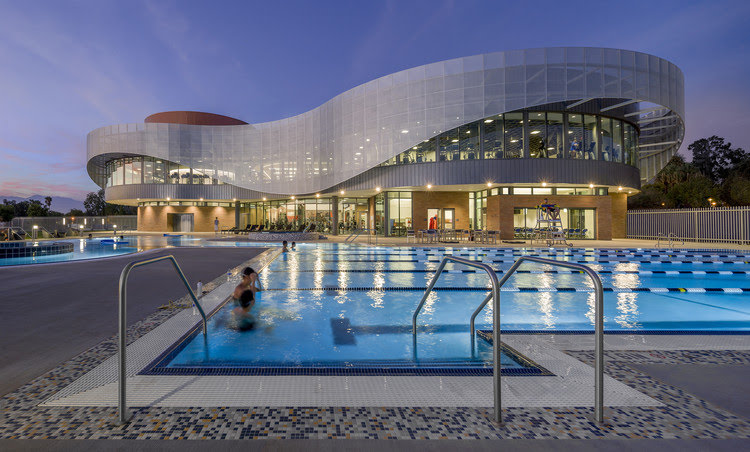 The UCR Recreational center is one of the biggest and most popular building on campus. It is also known as the gym where people can work out their muscles and burn their calories. Some students even use it as a place to hang out with their friends on campus. Unfortunately, you cannot bring guests with you.
Hours
The hours are very flexible as they understand students are very busy. However, the true hours of the recreational center are from 6pm-12pm because students do not wake up early or have class throughout the day. As a result, you can expect the be fully packed with students doing weights during dinner time. Also, students are more lively during the night too since it is part of living a college life. Fortunately, during the morning and afternoon hours, the entire gym is yours. The gym is almost considered as empty. If you go around at 9am, you can have the entire gym to yourself.
Intramural Activities
For students who played competitive sports in high school or even for students who enjoy playing a sport, they can pursue their passion in their intramural activities. Intramural sports is where students form teams to play against other teams. There are usually a lot of teams in basketball so a lot of tournaments and games are played. It is almost like High School as you get to even travel at times if you are one of the best intramural teams. Take into consideration that there are over 15 thousand students who attend UCR so the competition and tournaments can get intense.
Space and Variety
Students pay around $70 off their tuition in building this gym. This is a mandatory cost, so if you do not attend the gym, you are essentially wasting your money. However, this high cost does go to good use. Their gym equipment and space is always clean and new. They even established a fresh new building due to the surplus of money they had. The staff is always available and they are constantly trying to expand their infrastructure.
Outdoor Activities
The two main outdoor activities are tennis and swimming. However, nobody goes swimming. The huge swimming pool is left empty for students. One reason as to why students do not go swimming is because it may seem boring since all they do is swim laps. Also, the pool is 11 feet deep which can seem very scary. Tennis is always a lively sport as there is a tennis club that has over 100 members and hosts many events and tournaments.
The UC Recreational Center is truly a beautiful building filled with active people. The people in the gym are nice and the staff is extremely friendly. Students are already paying for the gym in their tuition so everyone should be going to the gym as many are wasting money.  After all, a healthy body is one of the most important aspects of being a human.
---
---
Related Articles