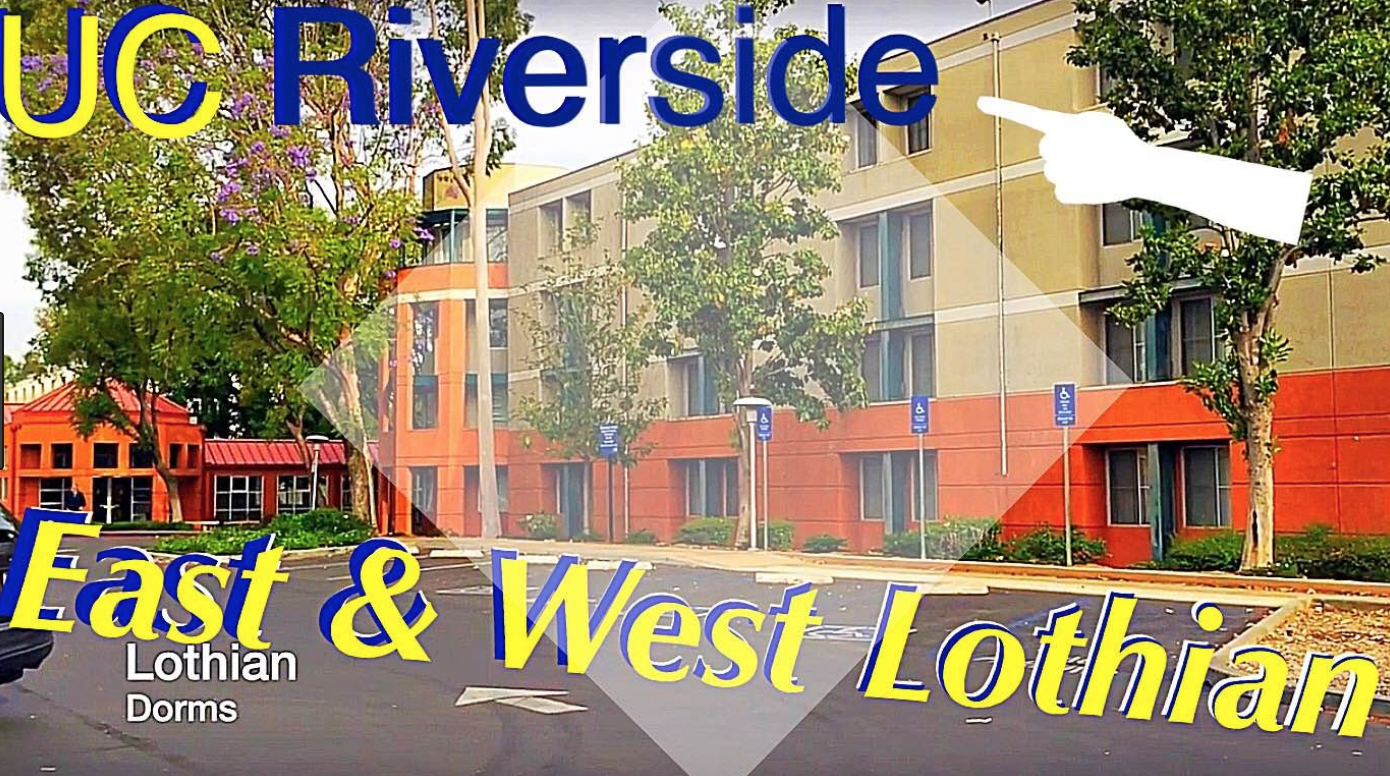 For most of the freshmen at UC Riverside, they are required to dorm on campus. Plus, living in a dorm is actually a wonderful experience. You share showers, bathrooms, and rooms. People literally live a few steps from each other. People can visit you in a matter of seconds and you can visit your friends almost at any time of the day.
Diversity
UC Riverside is known to be one of the most diverse campuses in California and Lothian will have people from all types of background. Since Lothian is neither the most expensive dorm nor the cheapest dorm, people will more likely pick this one in order to save money. The halls are also mixed genders so you may see some guys walk half-naked out of the showers. Living in the dorms here will be filled with surprises.

Silence
During finals week and after 3 AM, the halls will definitely be silent. Lothian is known for having the proper noise level at the most advisable time. On Friday nights, there will be students who turn up their speakers and many conversations going on late at night because there will be no school tomorrow. However, on weekdays the volume and noise level is moderate as there will be people getting their coursework done.
Social Life
Lothian is filled with over hundreds of students. There is one main entrance so many students will always be seeing each other. Nobody can avoid other students who live in Lothian as they all also need to do laundry. People there are also known to be social and outgoing in Lothian simply because of the culture that it is known for. There are plenty of activities such as pool and ping pong too.
Food
Lothian is almost at the heart of where all the food places are located. There is a dining hall for everyone on the first floor of the dorm and a Savor express for any people who wish to have late night snacks. A Glen Mor Market, Savor, and Starbucks has located 5 minutes away. People only need to walk a matter of a few steps to access any food of their choice.
Lothian is a mixture of everything including financing costs. The community life will help you experience one of the most unique lifestyles of a college life. You can easily obtain a solid academic foundation while having an active social life at the same time because of Lothian's easy access to friends and academic resources.
---
---
Related Articles