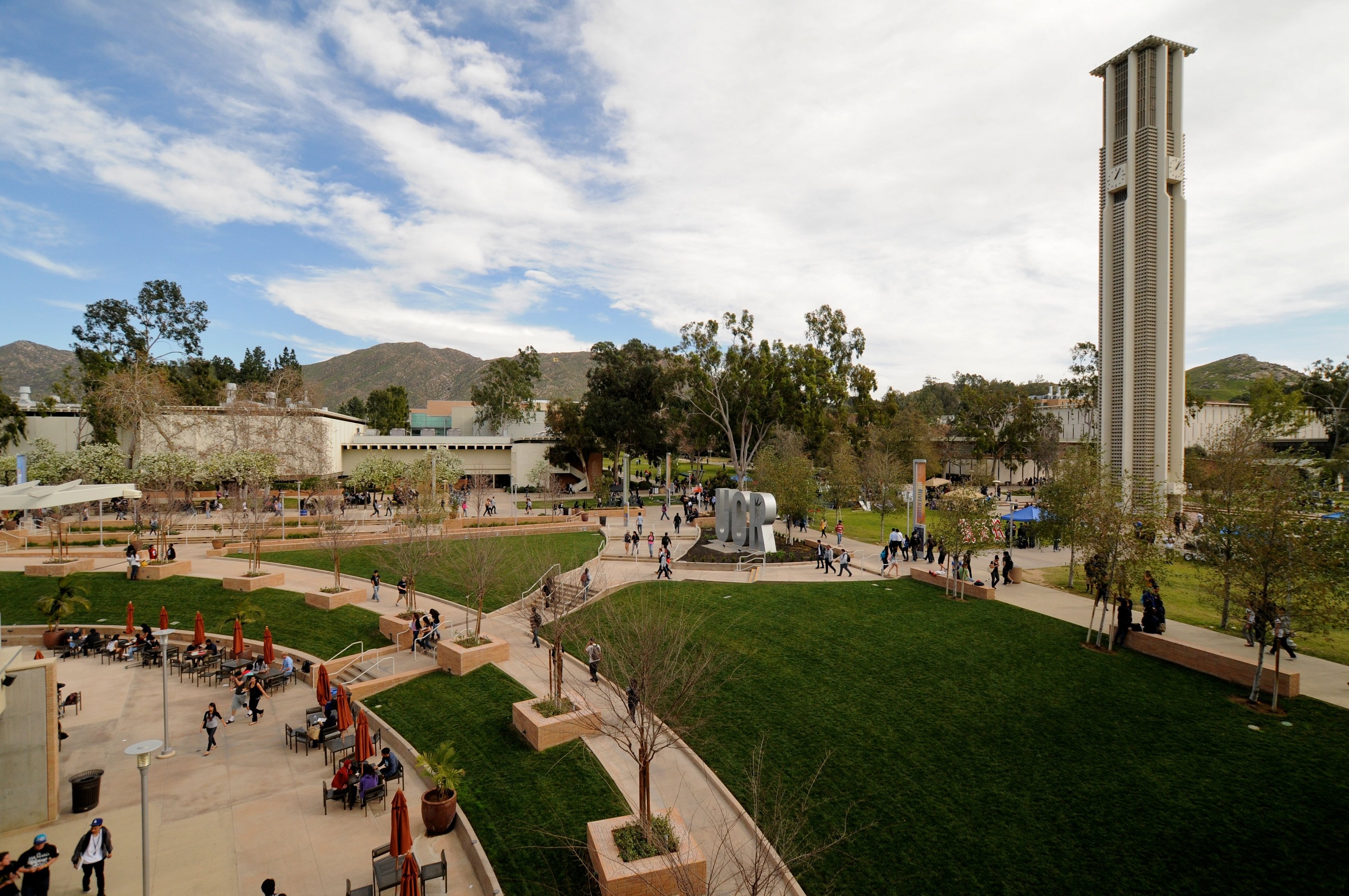 Since UC Riverside is a public campus, getting the right classes with the proper time slot can be extremely difficult. You may need to take a class that has a one or two-hour gap with another class. Fortunately, there are a few good places to stay and study on the UC campus during your class breaks.
1. UCR Tomas Rivera Library
The library is in almost in the heart of the campus. It will essentially take only a few minutes of walking time to go there. The library will always be silent and there are plenty of resources for you to take advantage of one. One that most people use is their printer since they offer free printing up to 500 pages. Plus, with the quiet environment, it is easy to focus.
2. The Hub
The place might be loud and distracting at times. However, there is plenty of food and your stomach will always be satisfied. You may occasionally bump into a few friends when you study there. However, eating is always a good idea during your breaks. Your schedule will be busy and once you finish your classes you can go straight to doing homework or activities.
3. UCR Orbach Science Library
This library is much further as it is located near the physics and Medical School area. However, this library is newly constructed and each floor has its own environment. The 2nd-floor rule is that there must be absolute silence while the 3rd floor is only whispering. The floor is always clean and everything is new.
4. University Lecture Hall
There are plenty of seats in this hall and if you bring a pair of earbuds you can easily prevent yourself from being distracted. If you sit in the last row, which is all the way in the back, there are bigger tables for you to write on. This is essentially perfect as you will not be able to hear anyone and at the same time, you have a great area to do your work.
It is always a good idea to be productive in between the time slots of your classes. Rather than just wasting the precious time you have as college students, try finding places that can give you the area and space to do work. As long as you place in the time and effort in studying, you will easily develop a solid academic foundation.
---
---
Related Articles