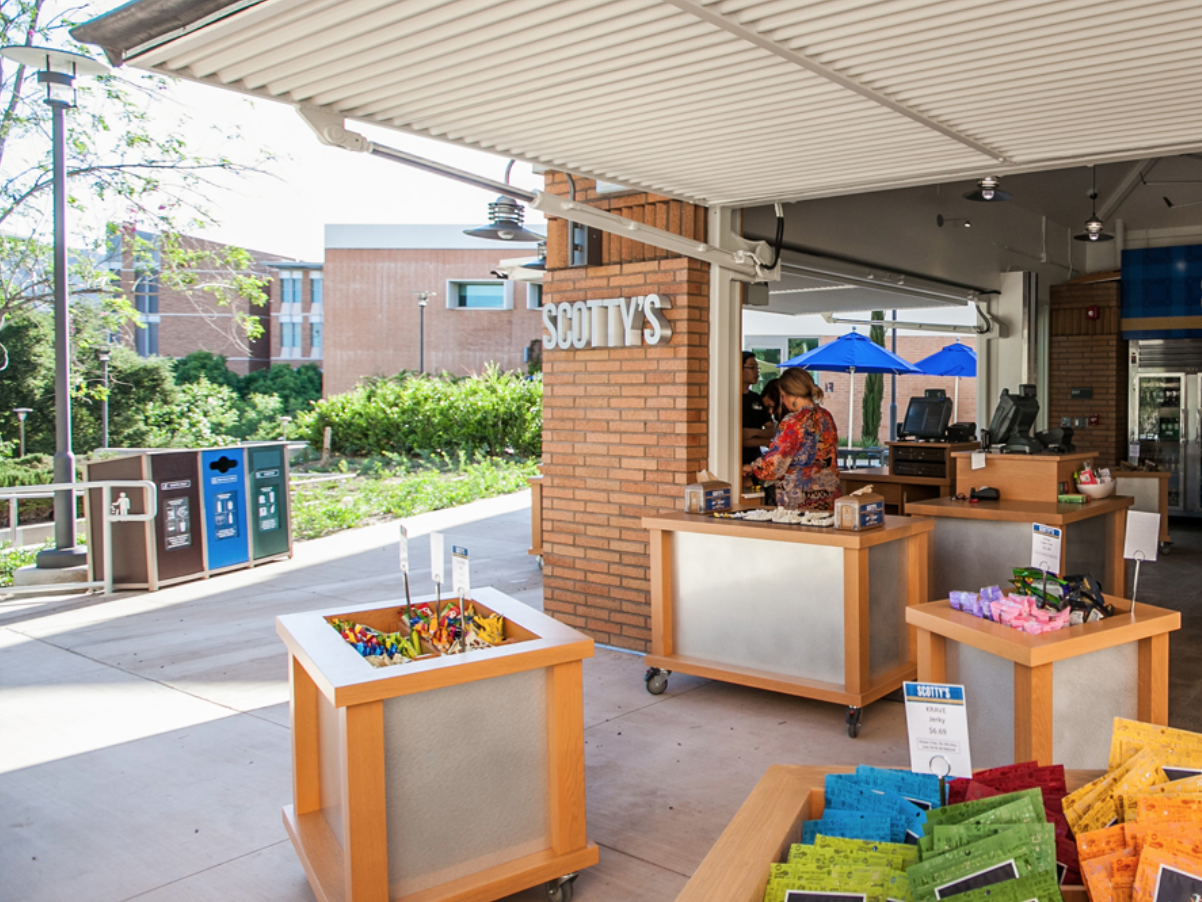 For most people who live on campus, UC Riverside provides students a meal plan that includes $250 of dining dollars each quarter. The food on campus is definitely not cheap, but the $250 that comes with your tuition and meal plan does help the cost of living. You already have the money in your account, so you might as well use it.
Glen Mor
At Glen Mor, there is both Sizzla and Savor. The food is always made fresh from the grill. You can even see the people make it themselves. People prefer to eat Sizzle more given that there is more of a variety and a menu to pick from. This is mainly the only place near the campus apartments to get food. Most restaurants have already closed down as they have hours that are limited. At Glen Mor, they are usually open until midnight. There is even a Glen Mor that sells organic groceries.
Starbucks
You cannot go wrong with Starbucks. If you have leftover money at the end of the year or just want to burn off some cash, Starbucks is a great way to spend it. The hours are open till 2 AM on someday so it is always a great idea to get a midnight drink in case. Plus Starbucks is always a great place to gather a group of friends to get a drink and hang out every once in a while.
Scotty's
Scotty's is like the local convenience store. They mostly sell chips and desserts. The items are all junk food. At this age, students all want to eat chips and unhealthy food as they do not feel the health effect. After all, students are in the prime of their age. There is actually 4 Scotty's locations around campus, one of which is located near the residential halls area.
The Hub
The Hub has the most selection of food choices. Unfortunately, it is mostly American food. There is Chinese food such as the Panda Express and Mexican food like Chronic Tacos and Japanese food such as Sushi. However, the remaining restaurants are just American food which consists of mostly burgers and fries. To further encourage the American culture, they even opened up a The Habit Grill this year, which actually makes the best burgers and fries on campus so far.
Students should all use their dining dollars during the Winter quarter. As the $250 rolls over each quarter, they do not roll over to the next year. You do not want to have $500 to spend in the last quarter. It's good to spend your dining dollars evenly. We all have the opportunity to try out the exotic and awesome food on campus.
---
---
Related Articles