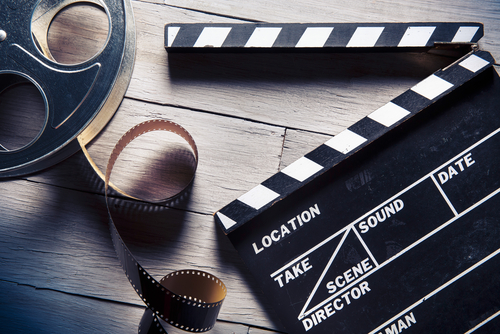 This blog is intended to help TFDP (or non-majors) find the right classes that suit their needs, whether that be entertainment or credit wise, these 10 classes are the top 10 that UC Riverside has to offer.
This class is a great way to get to know what kind of acting style and technique is best for you as a theatre or film track actor. This 10 week class features dialogue and monologue scenes that will better prepare you in your acting career.
If you are an unsure or aspiring TFDP major take this class! This is the best way to get to know the department faculty and network with your peers. The course is very inspiring and can help you decide if theatre or film is the right career path for you.
Shakespeare is oftentimes very hard to understand, but Professor Annika Speer does a wonderful job at enhancing a student's experience with the great playwright's work. In this course you will learn a lot about Shakespearean language, Elizabethan history, and how to apply this knowledge to a theatrical performance.
Before you can fully understand the world of theatre, film, and television, you should expand your knowledge on the detailed world of production first. Being a producer is a big job, and this class at UCR is the best place to learn about it.
As a theatre major, its really important to present yourself as a confident actor, stage manager, lighting and sound director, etc. Enrolling in public speaking can help enhance your ability to speak to and at crowds, but it can also be an enjoyable space to meet new people and have fun giving speeches!
If you are on the filmmaking or screenwriting track of TFDP – this class is A MUST. With very few behind the scenes style classes at UCR, you should maximize your ability to take many, including this one. Even if you are not planning to pursue a career as a screenwriter, experiencing
Being a strong stage or screen performer is only improved by involving yourself in both! Take Acting for the Camera to practice the differences between acting with a crowd, and without.
Editing is a very important part of understanding film – it is second to cinematography and sound. Learning the ropes is super important, and editing is extremely fun, artistic, and a way to express your understanding of symbolism in film!
Keep in mind that acting students should also take this class! It is extremely entertaining and interesting, and benefits actors by promoting an expanded knowledge of how dialogue and monologues are constructed.
Gender has always been an issue in the world of entertainment! Women play a major role and are strong counterparts to the successes of the theatre, film, and television world – so this class can be very beneficial to your personal knowledge, while also racking up some credits for you!
TFDP classes are for majors and non-majors (but find out which ones apply to you), so look into these to get units, but also having fun and developing your artistic and creative self!
---
---
Related Articles