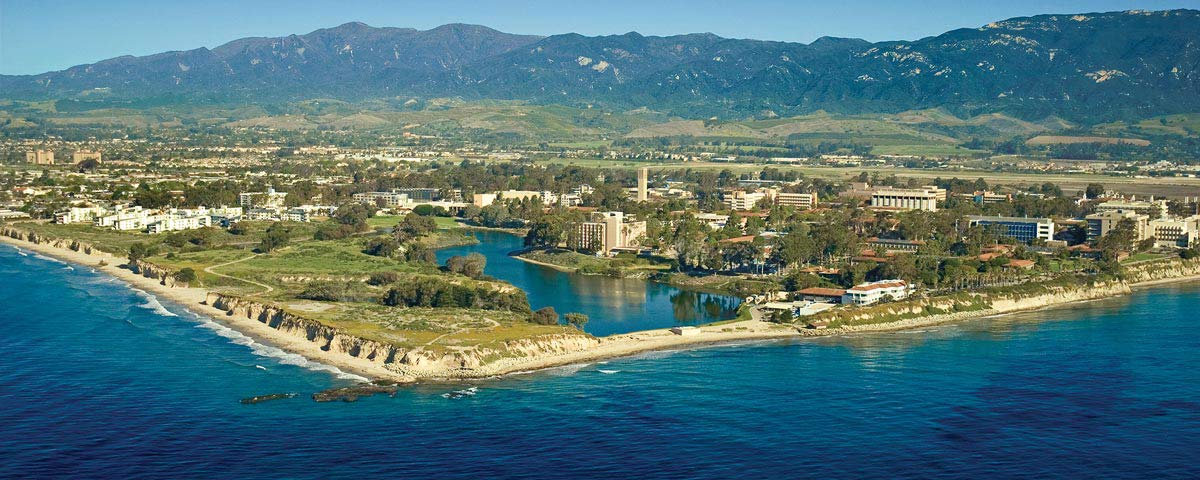 The transition into college is an experience that every college student remembers well- the nights before, laying in bed imaging what living on your own actually will feel like; the first couple days, meeting literally a million and one new people not remembering a single one of their names; the first couple weeks, learning how to properly burn Easy Mac in the microwave and turn a washing machine on-all of these things are what make the first month of college so terrifying and yet so exciting. And although every college is different, here are some truths about UCSB that might make that transition just a little bit easier.
1. Freshman fifteen isn't just an urban legend.
We've all been told that freshman will gain 15 pounds when they move to college, due to a free range of unhealthy foods and no parental supervision. And while that isn't the truth or a rule by any means, it is actually pretty normal for freshman to put on a couple pounds during their first months. Why? Well a) UCSB has meal swipes that make you want to get your moneys worth, b) you will likely forget the Rec Cen exists because its out of the way, and c) you need your parents to point you in the right direction more than you want to admit. But hope isn't lost- using a bike to get around UCSB and Isla Vista, getting a piece of fruit on your way out of the dining hall, or resisting the urge to make a midnight run to Freebs are all small things that you can do to stay healthy.
2. You're not expected to go out and party on the weekends.
Let's face it, UCSB has a bit of a party reputation. And whether that makes you excited or nervous (trust me you aren't alone) you're probably coming into college with the assumption that the only thing people do here in their free time is party. Honesty, party culture is prevalent in Isla Vista (IV), but what a lot of people don't realize is that only a small fraction of UCSB students actually go out and party. UCSB offers tons of alcohol-free events every weekend, and odds are your friends will want to go explore them with you too. So grab your roommate and that kid from your calc lecture and go check out the sunset at Sands Beach or the prescreening of Happy Death Day at the IV Theater.
3. You will (probably) miss your family.
The first couple weeks of school are exciting, hectic, and overwhelming all at the same time, so even if you think it will all just be a grand ol' time, at some point you are likely to miss your either your hometown, your parents, your siblings, or your pets. And that's totally normal- everyone around you has likely experienced it- whether its two days after you get dropped off or four weeks later. If your feeling these things, there's a couple things you can do: FaceTime your family, because odds are they want to talk to you even more than you do. Plan your next trip home, because actually having a set date calendar will give you something fun to look forward to rather than something sad to dwell on. The last tip may seem redundant but it definitely does work- get out there and explore! Isla Vista and UCSB are unique and amazing places, and sometimes the best way to forget what you're missing is to distract yourself with a ton of awesome activities and events. Try the outdoor adventure club, greek life, or a Rec Cen exercise class, and before you know it you will be on a train ride home.
4. The dining halls aren't as bad as you think they will be.
If you've talked to someone who's been to UCSB before maybe they've told you horror stories about students finding weird things in their food at Portola or that the food at DLG is overrated. But speaking from personal experience none of the dining halls are bad at all! The Portola dining commons, notorious for being the worst by far, was remodeled just this past summer. Along with a shiny and modern new look, where you can eat your breakfast overlooking the pool, it comes with a widely improved menu that students look forward to eating after a day of classes. Yeah, maybe sometimes you might wish the eggs could be as good as the ones your dad makes on Sunday mornings, or that the "sushi" was like your favorite place in your hometown, but each of the dining halls offers something of their own that will definitely satisfy your hunger pains. Try the chicken tamales at De La Guerra, the white wine pasta at Portola, the omelette bar at Carrillo, or the nacho bar at Ortega and I promise you will forget you ever worried about "college food" in the first place.
5. You will have no idea what you're doing most of the time.
Maybe you are going to go into college knowing that you're going to major in biology and go to med school and become a doctor. Maybe you are going into college undeclared and have no clue as to what you want to do with the rest of your life. Both of those are ok, and you're likely to meet many people in your first month of college from each group. But no matter which group you are in, the confusion and whirlwind feelings that come with college are universal: "Pass-times? Area E requirement? And what the heck does pre-major even mean?! What do you mean 'midterm', we're three weeks into the quarter!" EVERYONE asks these questions during their first months of college, so you're definitely not alone. And honestly, although you would think that the confusion would eventually wear off, it won't. Even seniors, about to go into the real world and do real non-college things, are still making stupid mistakes and winging their way through something. Everybody acts like they've got a direction but they are still trying to figure out their own stuff, just like you. So don't sweat it if you get into college and have no idea where to begin, or know where to begin but change your mind. That's what college is for, after all! Doesn't matter if you're a mess, because everyone is just one big mess together.
Your first month of college is going to be wild, exciting, and probably totally  overwhelming, but there is definitely no better place to experience these things than UC Santa Barbara. The sun, the beach, the love- the first month you spend at UCSB is merely going to be an introduction to the best four years of your life.
---
---