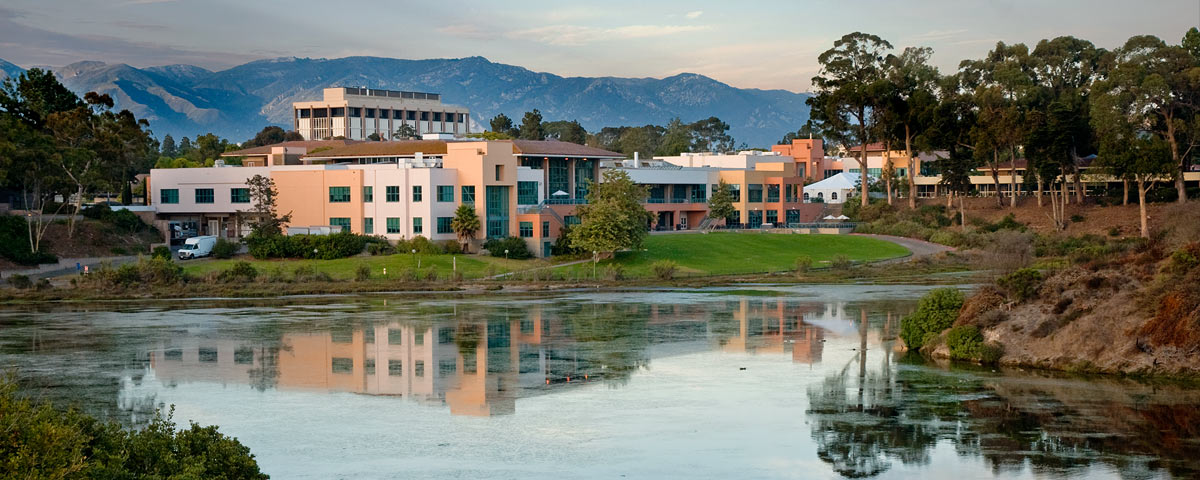 If you're a student at UCSB, you know how hectic dead week (the week before exams) and finals week can be. There's an endless amount of study guides to do, topics to master, and last minute attempts to scrape up points and bump yourself that letter grade. On top of all that, as most students know, it's kind of impossible to study at the library. Weird right? You would think that the library would be the best place to go for your study grind – the problem is that everyone at UCSB is thinking the exact same thing. Instead of wasting time and energy searching for a seat amongst a sea of people or trying to load something with terrible Wifi, go to one of these study spots and get that A you wanted!
1. The University Center
The UCen is a great place to dive into your work-especially if you prefer to work around other people. By the bookstore there are a ton of couches and tables located conveniently next to the on campus Starbucks. A short trip down the hallway will also reveal a large food court, and area packed with dozens of tables and lounge chairs, so you can study while enjoying some Subway, Wahoo's Fish Tacos, or even Panda Express. Out back, there is a large balcony and lush field where you can find students of all majors cracking open their books while also getting a nice suntan. An added bonus- all of these have a picturesque view of the Lagoon and ocean! Talk about a relaxing cram session.
2. The Student Resource Building (SRB)
The SRB is home to many school organizations including the Office of Student Life, Women's Center, and the Resource Center for Sexual and Gender Diversity- but its functions don't stop there. The SRB is open weekdays and weekends as a place where students can study, with dozens of comfy couches that have desks built in. Thats right. Couches that double as desks! I mean it can't get any better than that. But wait, it can. The 3rd floor of the SRB also hosts the UCSB CLAS program, where tutors in subjects ranging from Spanish to Economics are available to help students any topic they may be struggling with. For example, the math walk-in is open Monday-Friday 10am to 10 pm. The SRB can provide the tools you may need to rock that final!
3. Caje Coffeehouse
Located a short walk from the IV Theater and Embarcadero Hall, Caje is a small business cafe that is a favorite among gauchos. Not only do they provide quality drinks that rival the Starbucks down the street, but they also serve fresh and delicious açaí bowls and avocado bread (amongst other things) if you're feeling hungry. The cute café vibes, chill atmosphere, and delicious options make it a great place to meet up with your study group. Make sure to bring a jacket though, most of the larger tables are on the outside of the building.
4. Starbucks/The Habit
If you enjoy a busy study atmosphere, then this is definitely the place to go. Located in the heart of Isla Vista, on Pardall right next to campus, the place is always lively with students bustling to and from campus before and after class. The atmosphere can be both exciting and distracting, depending on how you prefer to study. While you're studying, there is easy access to hot coffee, subway sandwiches, and a variety of foods from the Habit. Often, there is laid back music playing outside, so you can enjoy some Sam Smith or Bruno Mars while brushing up on your calculus!
5. The Coral Tree Café
If you haven't noticed by now, all of the best study spots typically are in or next to some sort of food establishment. The same hold for the last place,  Coral Tree Café. A small university store snuggled right in between the Bus Loop and Campbell Hall, the cafe not only has great food, but has an equally great outdoor seating area. The restaurant itself is open early on school days, and serves everything from delicious breakfast burritos to stir fry to hit any cravings you may be having. The tables outside provide a pretty, quiet, and peaceful place to study and enjoy the amazing Santa Barbara weather. It's ideal location makes it a great spot for squeezing in a quick study session between classes, without having to find a place in the "mob" that has taken over the library.
There are plenty of places in the amazing UCSB campus and Isla Vista that are great for studying, especially during the finals rush. With no more crowds or frustration while trying to find a seat in the Library, you can focus on what really matters – kicking major butt on those exams!!
---
---
Related Articles