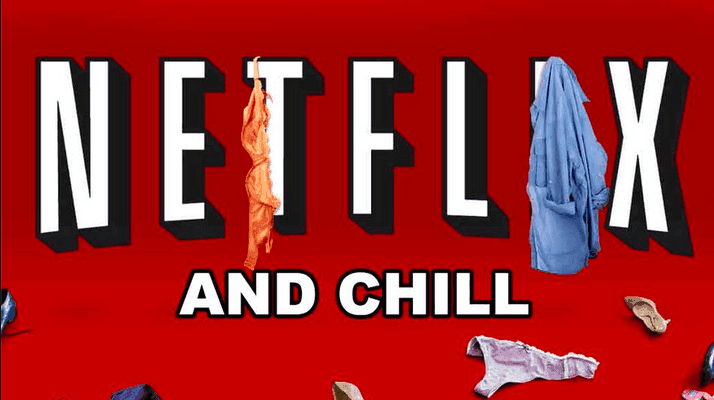 We all know "Netflix and chil" translates to "we about to get down", so if you're not down for entering the casual hook-up dating culture, here are some fun dating alternatives available to UCSB students in the Goleta and Santa Barbara areas.
1. Drive-in movie theater
Take a trip back to the '50s with some old-fashioned fun at a drive-in. Bring your own popcorn and enjoy a movie from the comfort of your front seat.
2. Picnic at Goleta Beach/Pier
This is a perfect option for couples who cannot drive. Goleta Beach and Pier are walking distance from the UCSB campus, and offer BBQ pits and picnic tables for meals on the beach.
3. Sunset trail walk to Sands Beach
Get some light exercise with this flat trail that takes you from the edge of Isla Vista to Sands Beach. The sunsets there are killer, and make a great first date spot.
4. Anything on State Street
State Street is a gold mine for date night. Restaurants, clubs, bars, stores, and theaters make for a fun, lively atmosphere on weekend nights.
5. Mission Santa Barbara
Explore some of Santa Barbara's history at the Mission. Beautiful architecture and history make this an intellectually stimulating date that will leave you with lots to talk about.
6. Stern's Wharf
This is the perfect place for a casual first date. Tourist shops, local ice cream stores and eateries, and a beachy atmosphere give Stearn's Wharf its allure.
7. Santa Barbara's Local Artisans
Everything from paintings, to photography, to woodwork, to fine jewelry is displayed and sold at the weekly local artisan's fair in Santa Barbara. Enjoy this local attraction every Sunday from 10:00 am to dusk.
8. Hiking
Santa Barbara offers several breath-taking hikes with varying difficulty level. Enjoy destinations such as Inspiration Point, the Wind Caves, or Gaviota.
9. Solvang Day-Trip
Just 45 minutes north of UCSB is a quiet Danish town with authentic Danish restaurants, bakeries, bookstores, and shops.
10. Santa Barbara Zoo
Explore over 30 acres and 500 different kinds of animals at the Santa Barbara Zoo.
11. Hub Concerts
UCSB offers several events each quarter in The Hub, most of which are free to UCSB students. Take your date for the night to go linedancing, or if you're really lucky, a big-name artist may be in town for the night.
12. UCSB Athletics
Get your school spirit on for one of UCSB's athletic events. Soccer games are huge here, and make for a fun first date atmosphere (just remember to bring tortillas).
13. Calle Real Restaurants
If you're trying to avoid a trip down to State Street on a busy Friday night, try some of the restaurants along Calle Real. There is a fun mix of Mexican, Italian, Thai, Japanese, and American food for any palette.
14. Actually watch Netflix
If you're up for saving some money for date night, actually watching Netflix can be a relaxing and carefree way to spend time with someone.
---
---
Related Articles