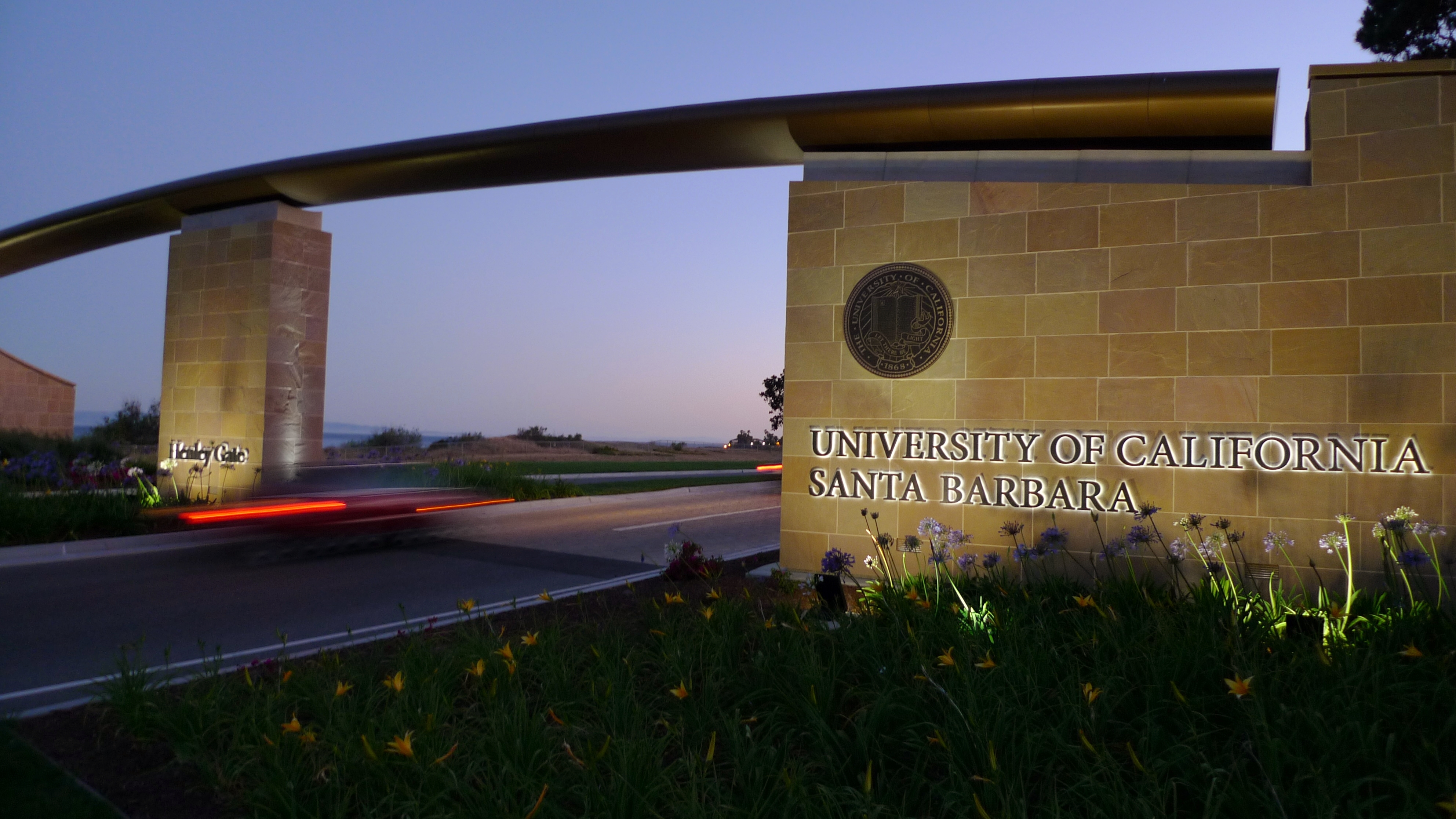 California is full of outstanding colleges offering excellent opportunities, however University of California Santa Barbara stands tallest among them for a variety of distinguishing qualities and unique features. None the less, some dare to compare UCSB with its rival school Cal Poly San Luis Obispo. Here are a few things about UCSB that raise the stellar university to a whole other level above Cal Poly.
1. Beach

Yes, cool, Cal Poly has grass and cows; let me know how well trying to surf and go on romantic walks works in farm pastures. UCSB's campus is located directly on the beach, perfect for a plethora of activities in addition to phenomenal views and spectacular sunsets.
2. Isla Vista
When it comes to college towns, Isla Vista can't be beat. Housing has breathtaking ocean views, plus you are neighbors with all your friends within a one square mile town.
3. Food
All within walking distance UCSB has some great eats. Woodstock's Pizza, South Coast Deli, Blenders, Bagel Cafe, Buddha Bowls, Sweet Alley, Ike's, Hana Kitchen, and Silvergreens all located in Isla Vista have tasty meals or sweet treats, just to name a few. And you can't forget Freebirds with nachos to die for, in addition to I.V. Drip serving up the mouthwatering, locally based McConnell's ice cream.
4. UCSB exclusive events
UCSB holds amazing events on a regular basis. UCSB hosts big name artists on campus for students only, to provide fun community experiences. Just this past 2015-2016 school year, UCSB had concerts with Snoop Dogg, Odesza, and a handful of other incredible artists. UCSB knows how to have a good time.
5. Fútbol
Not only is the UCSB team statistically better than Cal Poly's, but the games are a blast. Every time UCSB scores a goal the crowd launches tortillas on to the field. Be jealous. Not to mention the other sports and activities UCSB dominates at.
6. UCSB is a UC school

Just face it. Being a UC school lets everyone know the school is high quality. UCSB's students are smart. You know what they say the difference between a UCSB student and a Cal Poly student is? The Cal Poly student didn't get in to UCSB.
7. Downtown Santa Barbara
A quick 15-minute drive to Downtown Santa Barbara provides the perfect place for fine dining, cute photo opportunities, a visit to the aquarium, a walk along the pier, and more.
8. Eco-friendly
UCSB does its part in protecting the environment. It has been a national leader in sustainability for the past 40 years with its energy efficiency, sustainable food practices, water conservation, recycling, and more.
9. Biker's Paradise
Biking dominates campus. No cars required. The campus is intertwined with bike paths, making cycling or walking fantastic options for getting around and a great way to get exercise.
10. The people
The student body at UCSB is full of diverse, cheerful, and involved students. Everyone takes part in clubs, athletics, or some form of their personal passion. Guaranteed lifelong friendships are bound to be made on the campus. Not to mention gorgeous people seem to find their way in; beach babes and surfer dudes galore. Location, academics, athletics, events, and more at UCSB provide an overall balance that can't be beat. UCSB respects Cal Poly for all the impressive things it offers and its efforts in trying to rise to our level. Let the rivalry continue, Gauchos dare to be great in everything we do.
Olé.
---
---
Related Articles