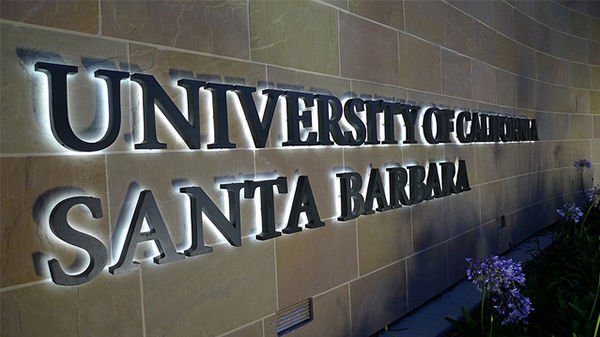 I don't know if you've heard about UC Santa Barbara but you definitely don't want to go there. Here's ten reasons why you should say sayonara to UC Santa Barbara:
1. The beach
UCSB is walking distance to the beach. I don't know about you but I don't want to wake up to that view every morning. All the sand,water,people in bathing suits and relaxation-ewh.
2. The party scene
There's this horrible rumor saying gauchos know how to party. I haven't been to a UCSB party–yet–but after visiting this summer, I'm sure I'm not missing out on anything. The music too loud, there's too many people, too much dancing and everybody is too turnt. I don't know how anybody could have fun in an environment like that.
3. Ranking
According to usnews, UCSB is ranked #40 in their 2015 best US college list. If that wasn't bad enough, we're ranked #7 (out of 750) in the top 2015 Leiden ranking. With numbers like that, we've guacho do better.
4. Everybody is so chill
Every time I'm walking around campus, someone always speaks to me. They're always inviting me somewhere or asking how I am doing. I got lost one time and somebody stopped to give me directions. Can you believe the nerve of those people? Did it ever occur to them that maybe I didn't want to make friends?
5. Dorms
Oh my goodness. Don't even get me started on the dorms! Santa Catalina looks like a hotel. When I imagined college, I pictured ugly dorm rooms with views of trees,homeless guys and parking lots. Not dorm buildings that have pools, gyms, and ocean views. You would think that after spending all that money on room and board, we'd get a decent college experience-not some luxury beach dorm. I wouldn't want my kid living in a place like that.
6. Award winning faculty
According to an article on the UCSB website, 6 faculty members have won Nobel Peace prizes for their ground-breaking research. Do you know what that means? The professors are smart, and like, who wants smart professors? Again, ewh.
7. Isla Vista
The town Isla Vista is right next to UCSB. It's pretty much a college town complete with chipotle, starbucks and blenders. With all this great food around,how is anyone supposed to focus? Between you and me, I heard those kids in IV don't know how to throw a party and don't get me started on those hideous beach houses.
8. Campus
For all you non gauchos out there, campus point is a place on campus where you overlook the beach and I mean, nobody wants to see that.
9. Hot girls/guys
Nobody wants to see cute guys and gals walking around in bathing suits and shorts. Just, stahp.
10. It's not even in Santa Barbara
Well, that's true.
Work Cited
"UC Santa Barbara." About UCSB: Nobel Laureates. Web. 8 Sep. 2015. <http://www.ucsb.edu/nobel>
"UCSB Ranked #7 In the 2015 Leiden Ranking." Mechanical Engineering. N.p., Sep. 2015. Web. 8 Sep. 2015. <http://me.ucsb.edu/news/ucsb-ranked-7-2015-leiden-ranking>
"University Of California–Santa Barbara." University of California–Santa Barbara. Web. 8 Sep. 2015. <http://colleges.usnews.rankingsandreviews.com/best-colleges/ucsb-1320
---
---
Related Articles