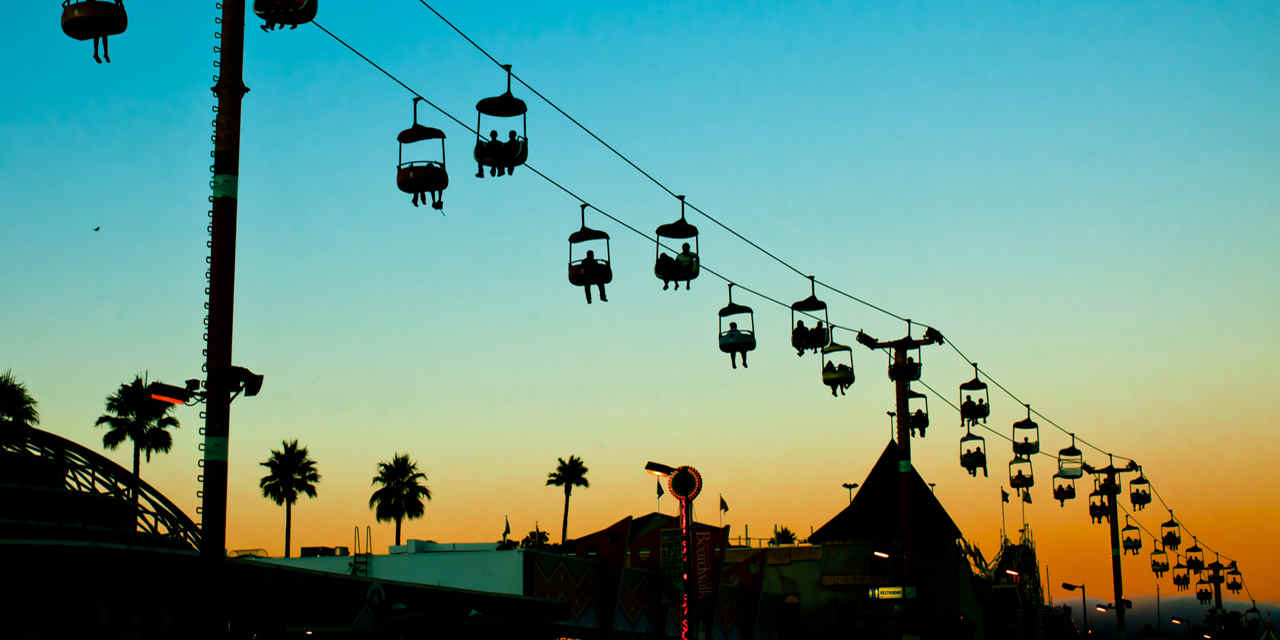 Within this small, cozy beach town, Santa Cruz is filled with a myriad of locations and activities to visit and take part in. Here are five that you don't want to miss out on!
1.The Boardwalk
The Santa Cruz Beach Boardwalk has been around for over a century and continues to attract tourists, locals, and many more. Along with having an entire beach next to it, the Boardwalk consists of roller coasters (i.e. the Giant Dipper, Double Shot, the Undertow), arcade games, laser tag and mini golf, and so much more!
And don't forget the infamous Dippin' Dots!
2.The Catalyst
Come jam out to some tunes! Playing over 40 years of music, this small nightclub has made a name for itself among the locals and UC Santa Cruz students. Bands and artists come from all over to perform to the awaiting crowd. The club rocks on from night to the early morning.
3.The Mystery Spot
To keep the mystery of it all, I won't say much, but next time you're in the area, come experience and visualize these illusions and phenomenons for yourself. It's the SPOT to be. Haha…
4.Davenport Cliffs
The views from up here are unbelievable. Either as a place for a romantic evening, or a good time with friends/family, the Davenport Cliffs/Beach is something worth checking out if you're into cliffs, beaches, sunsets, or the cold!
5.Natural Bridges Beach
Similar to Davenport, the Natural Bridges Beach provides beauties beyond what you can imagine. The rich colors in the sky, the soothing sound of the ocean waves, and the soft, warm sand against your skin, what more could you want?
---
---
Related Articles