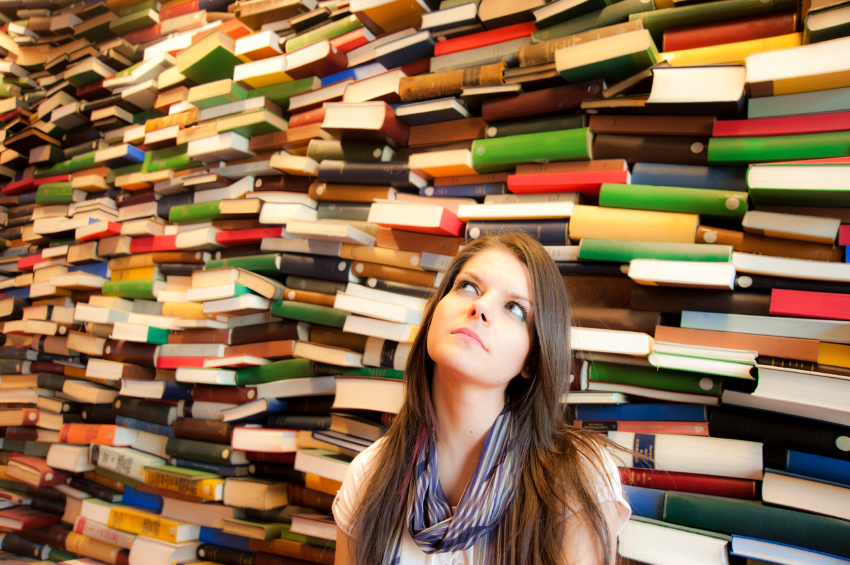 Let's be real. Textbooks are incredibly expensive. Most universities will recommend that you set aside a few thousand a year–just for books!  CollegeBoard estimates that the average cost of books and materials for an undergrad totals around $1,298–and most of the cost goes to required materials.
So how do you keep up with school, but still save cash? The answer is more simple than you think, and if you're willing to put a bit of elbow grease into this, the returns will definitely be worth it.
Give it a Week

 Often students will buy books before classes even start, only to be disappointed when the class starts and they have the wrong edition, or they wanted to drop the class. The best advice is to wait a week before buying textbooks. Yes, that may mean that you'll have to make friends in classes and borrow their books. It may even mean a couple late nights in the library, poring over textbooks on hold. But a few days of inconvenience is worth a few hundred dollars saved.
Talk to Upperclassmen Who Have Taken the Course
Find upperclassmen friends who may have older textbooks and willing to sell them off at a discount. Used books also can have helpful notes from previous owners. Check to see how often the textbooks are used, and find out if buying eBooks is a good option for the class. Your upperclassmen friends have lots of experience with buying books and even more experience using them–try to capitalize on their knowledge!
Try to Rent Textbooks
When shopping online, always check at least three reputable websites before buying the item. The same goes for textbooks. Check Amazon, Barnes and Noble, etc. Many times they'll offer different options for renting which can save costs. The bookstore will often understock their books anyway because of the expectation that students will get textbooks from other sources; so this way, you have a better chance of getting the book you need. One pitfall of renting is that you don't own the textbooks, so make sure that you return them in relatively the same condition that you received them.
Split Textbooks with Friends
If you feel comfortable enough, you can split textbooks with friends. Many times there are textbooks that you'll only need a couple of times a week. This way, you have a study buddy and a more economical solution to buying books. Good communication is important, though, and make sure that you split textbooks with someone trustworthy!
Look for eBooks

Lots of textbooks have an option for eBooks, and that can give you the most up to date edition too. They save space, paper, and money!
All in all, there are so many different ways to save on textbooks. The key to saving is to evaluate all your options and use your creativity to find the best deal. Not only will you be an accomplished bargain hunter, but you will also be using those skills to further your education.
---
---
Related Articles