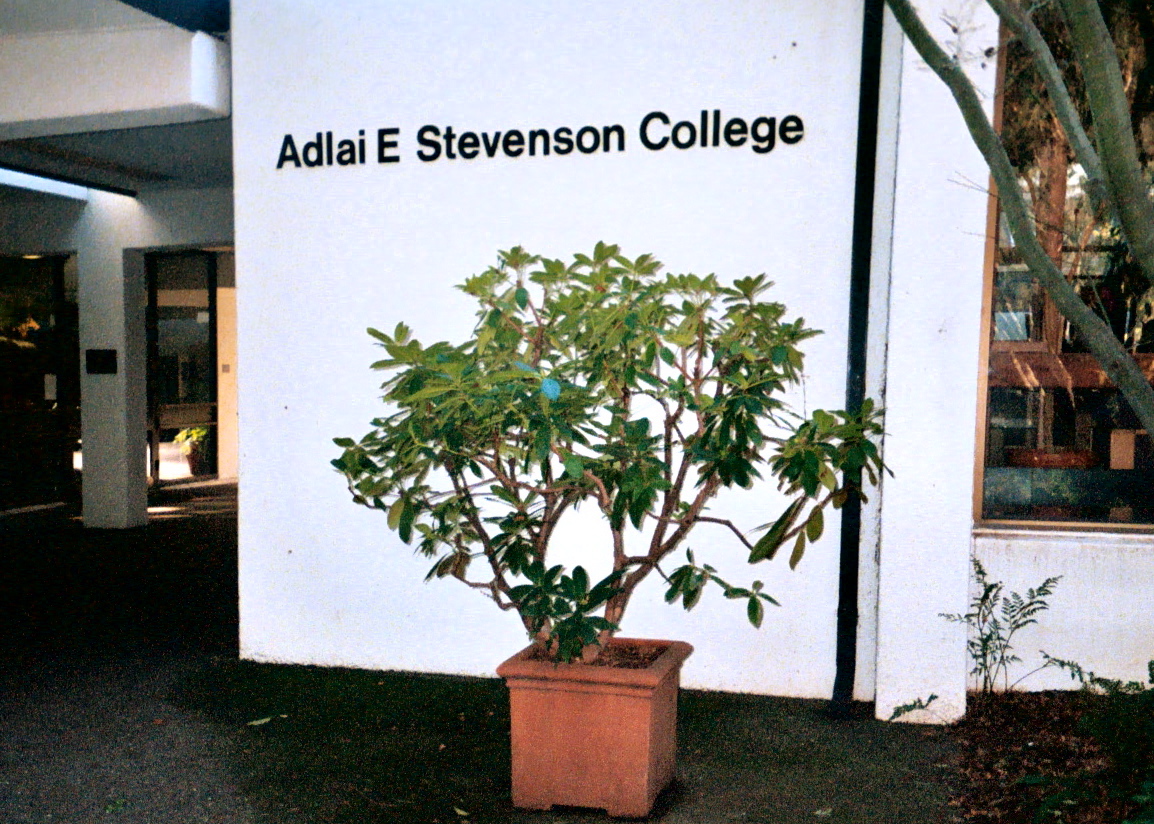 At UC Santa Cruz, there are ten residential colleges within the college itself—Cowell/Stevenson, Merrill/Crown, 9/10, Rachel Carson/Oakes, and Porter/Kresge; each with their own themes.
However, Stevenson College—Self & Society—should be your first choice! Here is why:
1. VIEWS
As one can see from the picture above, the view from Stevenson College is without a doubt breathtakingly beautiful. On clear days, the entire ocean can be seen—not to mention the vibrant sunsets. A view like this can never get old.
2. CAFE
The Stevenson Coffee House is open to everyone everyday—except Sunday—and stays open till 1130pm for students to study or grab a late night snack. Their menu provides a variety of options including coffee, juices, milkshakes, pastries (the croissants are a personal favorite), sandwiches,  and even ice cream! Who doesn't love ice cream—especially when it's Ben & Jerry's?
3. QUAD
The main quad lies between the upper and lower parts of Stevenson College. This creates a space for students to bask in the sun while doing work or having a nice chat with friends. There's even an awesome-looking chunk of log to sit (or climb) on!
4. LOCATION
As the popular rising artist—Khalid—put it, location is very important. Stevenson's location is very convenient for those who enjoy going to the gym, heading to the bookstore, or need a quick refreshment at the cafe, Ivéta.
5. CORE
The Stevenson Core course, although academic, is an extremely eye-opening experience. The course focuses on how you see yourself and how society is connected with that view, hence the theme of the college—Self & Society. Spectacular books, such as "Malcolm X," "The Communist Manifesto," and "A Room of One's Own" are read throughout the two quarters, along with many other incredible pieces of writing.
Stevenson College has many great aspects to it that extend beyond these five. Although you may not get the chance to live here within this particular community, you definitely don't want to miss out on the chance to explore and embrace its numerous qualities! It's just a quick walk or bus ride away; you won't regret it.
---
---
Related Articles