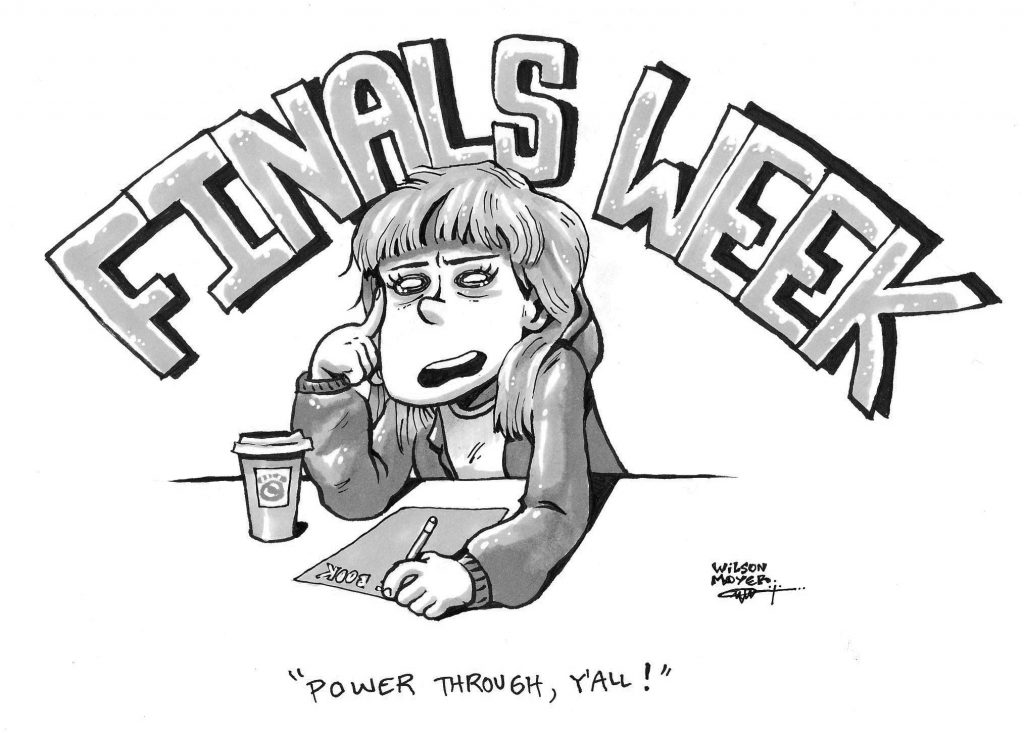 Finals week and the days leading up to it can be very stressful at UCSC. Studying, projects, and homework can take up a majority of your time; it can be easy to forget about sleep, hunger, and even a well-needed break. Here are a few tips to relax and de-stress during finals.
1. The Squiggle
The "Squiggle"—located at Porter College—is quite literally a squiggle (as you can see in the picture below). The Porter Squiggle is a very popular place to hangout with friends or admire the view. It looks over the entire city and ocean. It's a great area to go to if you're in need of a break from the strenuous hours of studying!
2. Boo the Cat
Around Stevenson College, there is a cat—Boo! This cat belongs to Stevenson's Provost, Alice Yang. She allows her cat to roam around the campus and many students find her presence comforting. Whether you're in the library studying or walking back to your dorm, if you see Boo, take a few minutes to show her some love—as well as get your animal therapy in!
3. Bake sales
At UCSC, there are a ton of bake sales that occur throughout the year in the Quarry Plaza. It ranges from selling Krispy Kreme Donuts, Boba drinks, cookies, and other yummy treats. If you're in need of some comfort food, set the books aside and come get yourself a snack.
4. The Beach
The beach is also another great place to take a break from finals studying. The soothing sound of the ocean waves, the grains of sand between your toes and the cool breeze against your face. It's another world entirely. Why spend all day studying when you could be at the beach instead?!
5. Pool at Terry Freitas Café
And finally, the pool table. This incredible game is found in Terry Freitas Café at College 9/10. This cute little café has snacks, a couch, places to work, and most importantly, the pool table. If you're tired of reading your textbooks and completing your study guides, grab a few friends and play a game of pool!
Although these are only five tips, there are plenty of other ways to take your mind off of finals. Self-care is incredibly important and a grade for continuously skipping meals isn't always worth it. Remember to take deep breaths, eat food, take breaks every now and then, and tell yourself that YOU'VE GOT THIS. Good luck, fellow college students!
---
---
Related Articles