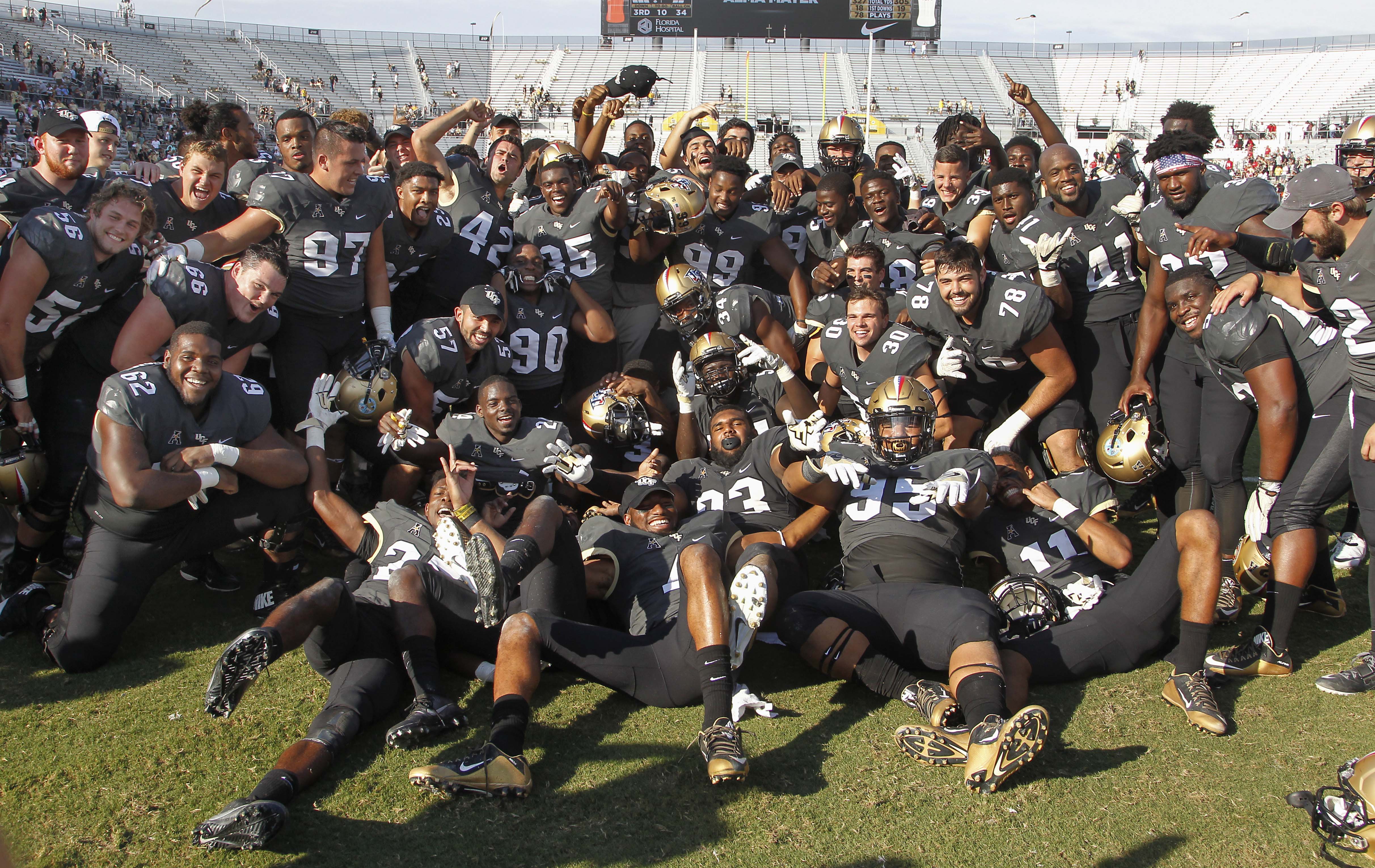 Coming up from our 0-12 season two years ago, no one expected the Knights to finish undefeated… yet here we are. With one more game in store and a championship title on the line, game day is bound to be a day to remember.
1. Rise and Shine for Tailgate
With the game starting at noon, tailgate is bound to be early. As per usual, tailgate is shut down an hour before the game, meaning the start to Lake Claire and Memory Mall tailgates begins at a nice early 8am. Not a morning person? Well, most of us aren't. But this is going to be a tailgate that you don't want to miss. With UCF currently undefeated and going for the championship title, things are bound to be rowdy.
Make sure you have your outfit picked out the night before, you have breakfast prepared (and maybe some mimosas?), and your friends are all in the same spot. You don't want to be the group who shows up 30 minutes before tailgate ends and then try and catch up to everyone else. Be smart, be safe, but have fun. Get there early so you have time to enjoy the last football tailgate of the season.
2. Students Get In Free… but Guests Don't
Just like every other game, students are always admitted free of charge into the student sections. Unlike our last game against USF, you don't need any additional ticket, just your student ID. But, guest tickets must be purchased in advanced. Go to the box office this week to get a guest ticket for $25, we know all your friends and family want to come out for one of our most important games of the year.
3. Wear Black and Cheer Loud
This weekend's game is a blackout, so make sure you're coming in dressed head to toe in your black UCF gear (don't worry, it's not supposed to be too hot). In fact, it will probably be a bit chilly in the morning, so maybe opt for the jeans and closed-toe shoes over skirts and sandals this week. Whatever you wear, just make sure it's black, or at least repping the UCF logo.
Rest your throats this week and get ready to scream on Saturday. We're called the Bounce House for a reason, so let's show Memphis the spirit we got by getting on our feet and cheering for our team! All of Orlando should hear us. They should know when we score without even turning on the TV.
4. The Best Afterparties 
Hopefully UCF can pull out another win, meaning all the bars will be packed at night with students screaming the U-C-F KNIGHTS chant. Where to go? Lib already came out to say there will be free drinks and drafts until 11, along with free "blast Memphis" shots (for those of age). We'll see what other deals come up on Saturday, but every bar near and far is bound to be overflowing with students in black and gold. Not going to the game? Lib opens at 11:30 for a watch party, and every time UCF scores (which will hopefully be a lot), you get a free shot.
There's no telling whether we'll win or lose (even though we did beat Memphis already this season), but one things for sure: the more spirit we bring, the better the game.
---
---
Related Articles