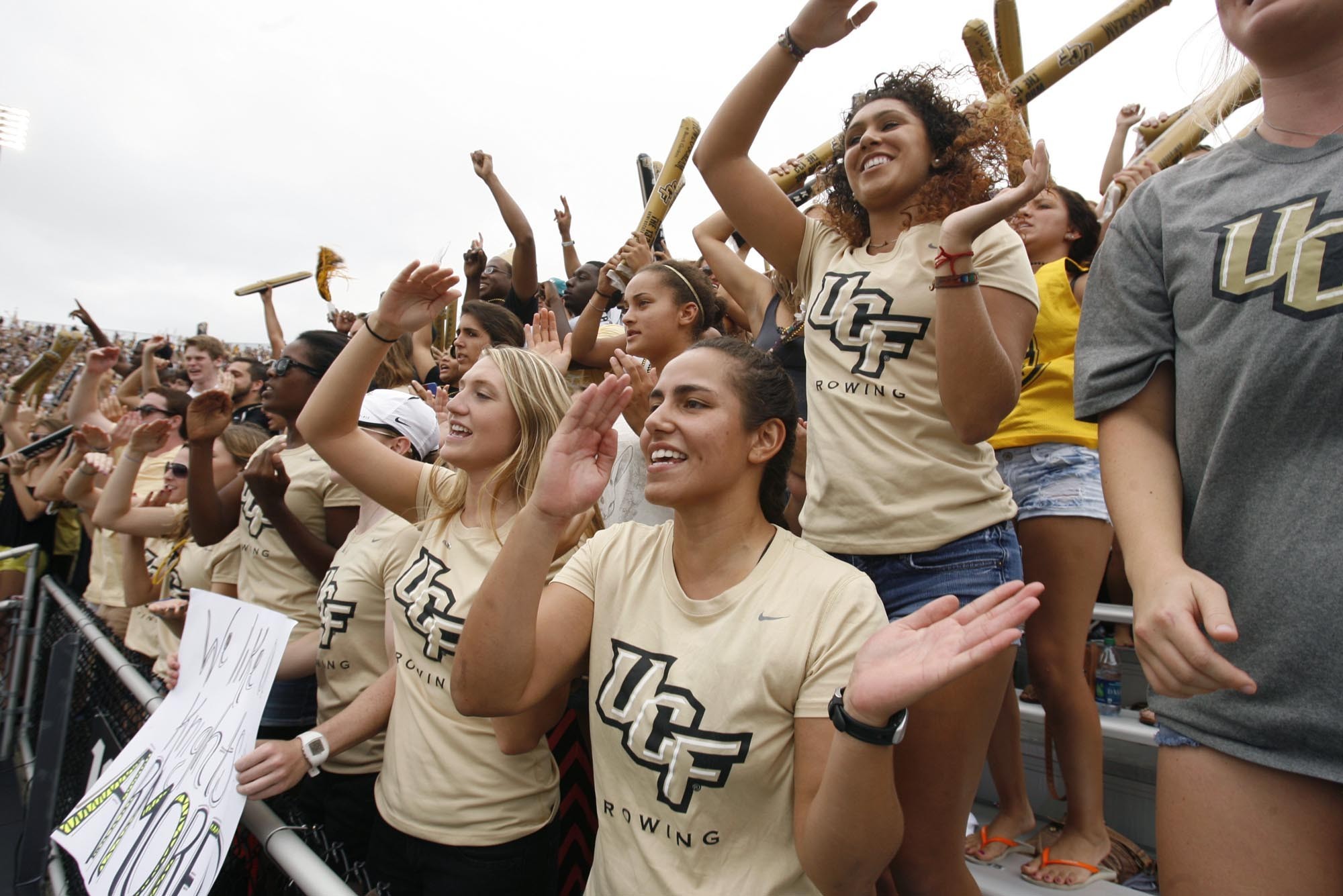 With a school of nearly 62,000 students, the University of Central Florida in Orlando is always finding ways to make sure every student finds their niche in the UCF family. With a school this diverse, it is important they include cool classes just as unique as their students are. Here are 10 of the Coolest Classes at UCF!
1. ANT3177 – Archeology of Caribbean Piracy
If you're an anthropology major, and are enticed by the thievery, cleverness, and lack of vitamin C in the golden age of piracy, this course is for you. Learning about the battle tactics and weapons used by pirates as well as the culture and reasoning behind piracy keeps students on the edge of their seats…or should I say, the end of the plank.
2. FSS 3008 – Culture and Cuisine
Foodies and travel lovers alike line up to enroll in UCF's Culture and Cuisine course, which studies what and how different countries eat, as well as their culture and history that revolves around food. It may make your stomach growl, but don't worry– students have said that if you take the class with a certain professor, she will buy you lunch!
3. PEL 2111 – Bowling
When you think of bowling, fried food and arcade games may come to mind. Well, not at UCF! Enroll in PEL211 and learn all about how to bowl a 300 and achieve champion league status (and maybe impress the next date you take bowling).
4. HFT 4865- Fine Spirits Management
For students 21 and up, UCF offers a course teaching the techniques of brewing beer, aroma and taste profiles, as well as advertisement and sales of spirits. Not only do students learn about service and production of alcohol, they get to taste different samples throughout the semester.
5. ANT 3026 – Anthropology of the Undead
Whether you're an anthropology major or just a fan of zombie flicks, this class has a unique curriculum. Anthropology of the undead analyzes how the deceased have impacted various cultures, and takes into account the natural and supernatural world. While you may learn to appreciate cultures' traditions and learn more about zombies and vampires, it may still be a good idea to keep some garlic in your backpack.
6. PSY 3630- Psychology of Human-Animal Interaction
Wouldn't it be nice to be able to know what your pet is thinking? Perhaps taking PSY3630 could give you a clue. This course studies the interactions between animals as our pets, and humans as owners. Topics such as domestication, animal training, breeding, and the relationship humans have with animals are studied. Sounds like a "wild" class!
7. PEM 2121 – Yoga
With all the stressors a college student faces, what better way to let loose and relax than by taking Yoga class. Students learn basic movements, breathing, and concentration techniques while enhancing their bodily awareness and flexibility. Namaste, Knights.
8. ANT 3173- Archeology of Sex
With a textbook titled "The Art of Lovemaking", it's not unusual for students enrolled in this course to let out the occasional giggle. Archeology of sex is open to all majors, and studies the history of sex in rituals, art, and practice.
9. BOT 4850 – Medicinal Botany
This course focuses on the medicinal properties of plants and how they play a role in both traditional and modern medicine. Students analyze herbal and alternative medicine, and this is a fascinating class for anyone with a green thumb!
10. ENL 3378 – Harry Potter Studies
There's something magical about this class. Students look at different ways that the Harry Potter series uses literary concepts such as character growth. Articles based on the series are studied, and the class is sorted into the 4 Hogwarts houses. Students write papers analyzing J.K. Rowling's books and other adaptations, and even play quidditch and have house cup challenges!
---
---
Related Articles