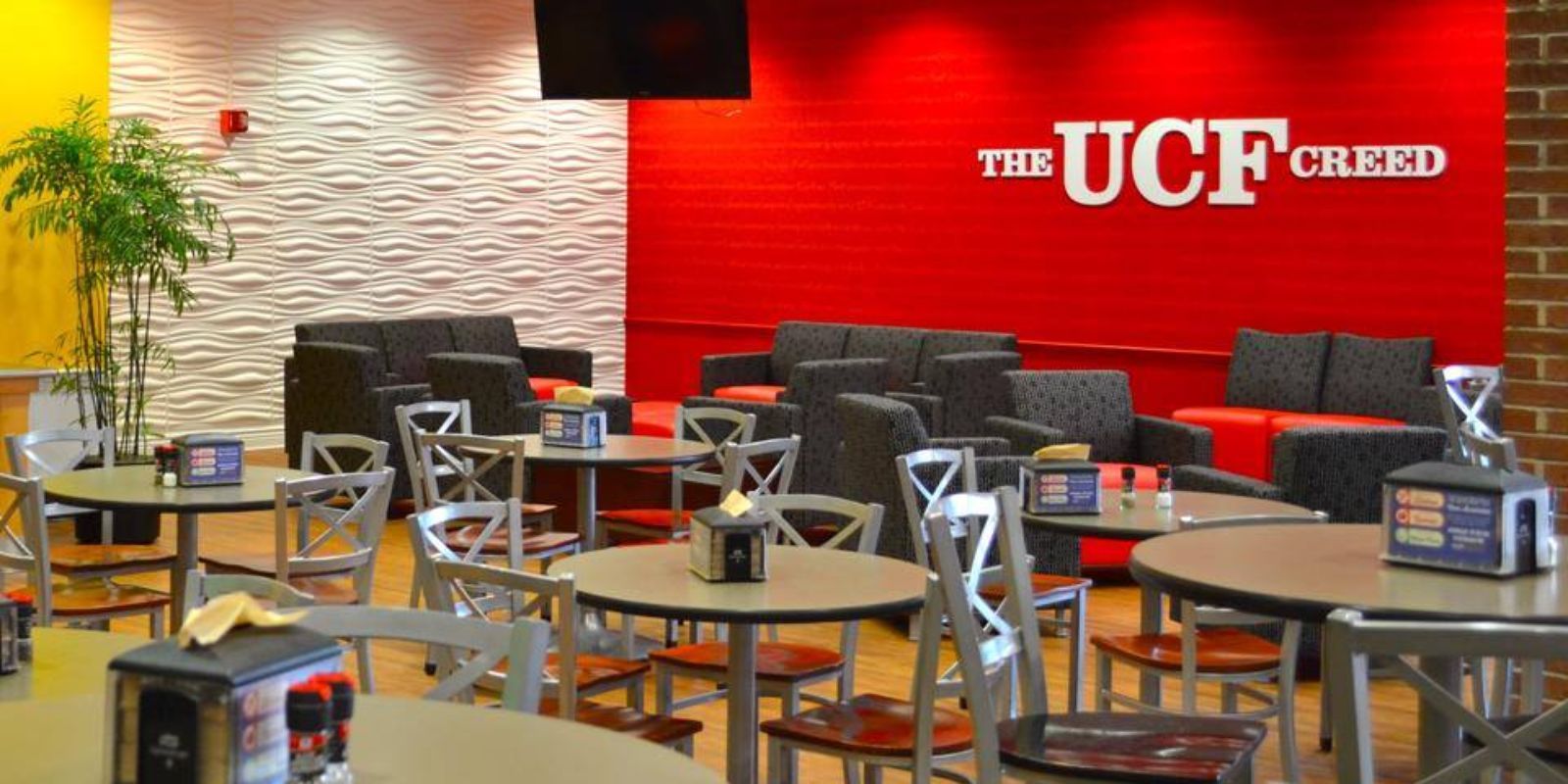 Most UCF students opt out of having a meal plan (which is a smart move). Pretty much everyone you talk to will tell you to skip getting a meal plan- the food is mediocre, and there's only two, tiny dining halls to choose from. Given that the majority of UCF students live in apartments, most choose to just cook themselves. But if you're like me and you're living in a dorm with no meal plan, sometimes you have to opt for on campus places. Luckily, there are some pretty good options.
1. Cafe Bustelo 
Cafe Bustelo is great for on-the-go food. They have the best coffee on campus (yes, better than Starbucks and Dunkin, and it's cheaper). Cafe Bustelo offers a ton of quick and easy meals, like ham & cheese croissants, chocolate croissants for those of you looking for something sweeter, and a variety of different empanadas, and sandwiches. With three different locations on campus, it's the perfect place to grab something to eat between classes.
2. Boars Head 
If you're a big sandwich person and don't want to walk all the way across campus to Jimmy John's, Boars Head is conveniently placed in the student union. Your best bet is to get a full sandwich and save half, or eat the whole thing if you're that hungry, but this way you get more for your money.  Boars Head has all your typical deli meats and toppings, and they're all great quality. Plus, for two dollars more, you get a drink and a bag of chips!
3. Chick-fil-a
Of course, Chick-fil-a is a staple. Located in the breezeway, you'll probably be walking past it anyway, so it's the perfect place to stop and eat. At first glance, you'll probably think you'll be there forever, since it's always packed. But don't worry, time and time again Chick-fil-a's service goes unmatched, and while the line may be out the door, it won't be long before you're at the cashier.
4. Smoothie King
Smoothie King has always and will always be a hit on campus. It's perfect for your early morning classes where you can't even think about eating yet, a midday lunch if you opt to get a meal replacement smoothie, or just something to cool you down as you walk from class to class. Plus, who can beat $5 Fridays? Smoothie King also has offers on Pocket Points, so you could be getter a dollar off your smoothie or a free scoop of protein pretty much every time you go! With such a large variety of flavors, Smoothie King is bound to help you ease any craving you're having.
5. Food Trucks 
All during the week, tons of different food trucks line the front of Memory Mall just waiting for hungry kids to get out of class. They're in a convenient location that they're probably your best bet if you're running to your next class with only 15 minutes in between. They're also a great way to try new foods without having to go out of your way. You never know, you may find your favorite meal from a lime green food truck.
Living on campus without a meal plan is definitely a struggle. Luckily most dorms have a common kitchen for each floor, use it. Otherwise you'll be eating junk all the time, and spending way too much money just because you don't feel like cooking. Eating out is a good option when you're in class all day and don't have that long of a break in between. But when it comes to dinner, try your best to cook or opt for healthier options.
---
---
Related Articles