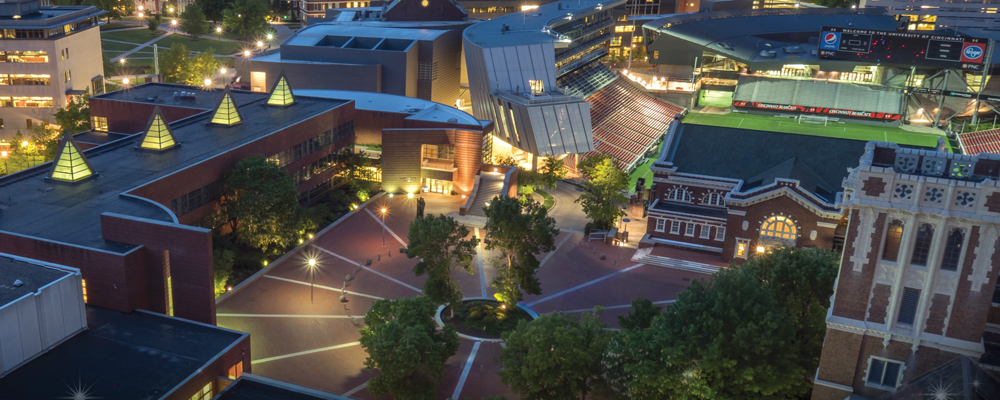 Are you a fellow music lover? Do you study music at your college? Or are you a high school senior searching for a school to fit your music aspirations? Well, if that desire is commercial music, this program is perfect for you: The Commercial Music Production major at The University of Cincinnati College of Conservatory of Music. The following should give you a good idea of what this program entails.
1. Logic Pro X Computer Production Class
As a freshman, we are required to take this course. Every Monday, Wednesday and Friday we go into the computer lab and load up Logic X Pro on the computers and get to work . It doesn't even feel like class! As the year has gone on, we have learned so much about the program and how to create unique, great sounding tracks. We have learned about apple loops, the library, equalizing, etc. Every student in the class has grown immensely and have become quite a confident in using the program.
2. Music Theory 
Along with production class, we also have to take music theory. This is perhaps a course that most would not think is related to commercial music, but it can actually be a great help to every musician. At the start of the year, we took a placement exam and were put into either intensive, regular or honors. For those placed in Intensive, it was a huge learning experience; we were able to grow in our ability to use music theory and were taught so much about the basics and fundamentals. This can help a lot with commercial music, since music theory is essentially the basis of songwriting.

3. Recording Opportunities  
Alright, enough talk about classes. Let's talk about one of the really exciting parts of being a commercial music production student here. There are so many amazing opportunities given to us to work with other students and other majors allowing us grow on our own. There are a couple of studios in the basement that we are able to record in with the older students, and we also have a class in there every Wednesday night. Just being in the studio makes it super easy to make good connections and from there, possibly start a recording project of your own!

4. Performing Opportunities  
One thing that sets this University's program apart from others, is the amount of performing opportunities available to musicians on and off campus. The University has its own pub in the basement of one of the buildings; where they allow music students to perform and showcase their abilities. There are also many opportunities through CCM, such as Commercial Music Program's "Happy Hour" show, where once every couple of months, students can play music for the other students. These are all on-campus opportunities, but there are also some off-campus opportunities in close walking distance. Rohs Street Cafe showcases local performers there all the time, and they are especially fond of CCM's commercial music students.

5. Interact With Amazing People
Last but certainly not least, it is important to talk about the people.  There are only about 30-40 other kids in the major, so it is quite small. That's how you know that everyone who was selected is extremely passionate about commercial music, and they will not hesitate to tell you that. We all have that in common, so it makes socializing and working together very easy when it comes to musical opportunities. It is so neat to be surrounded with people who have the exact same interest as you. Even after the first week, everyone became such close friends.
Hopefully, through this post, you learned more about the Commercial Music Production Program at The Cincinnati College Conservatory of Music, and are perhaps intrigued to check it out further. Thanks for reading!
---
---
Related Articles