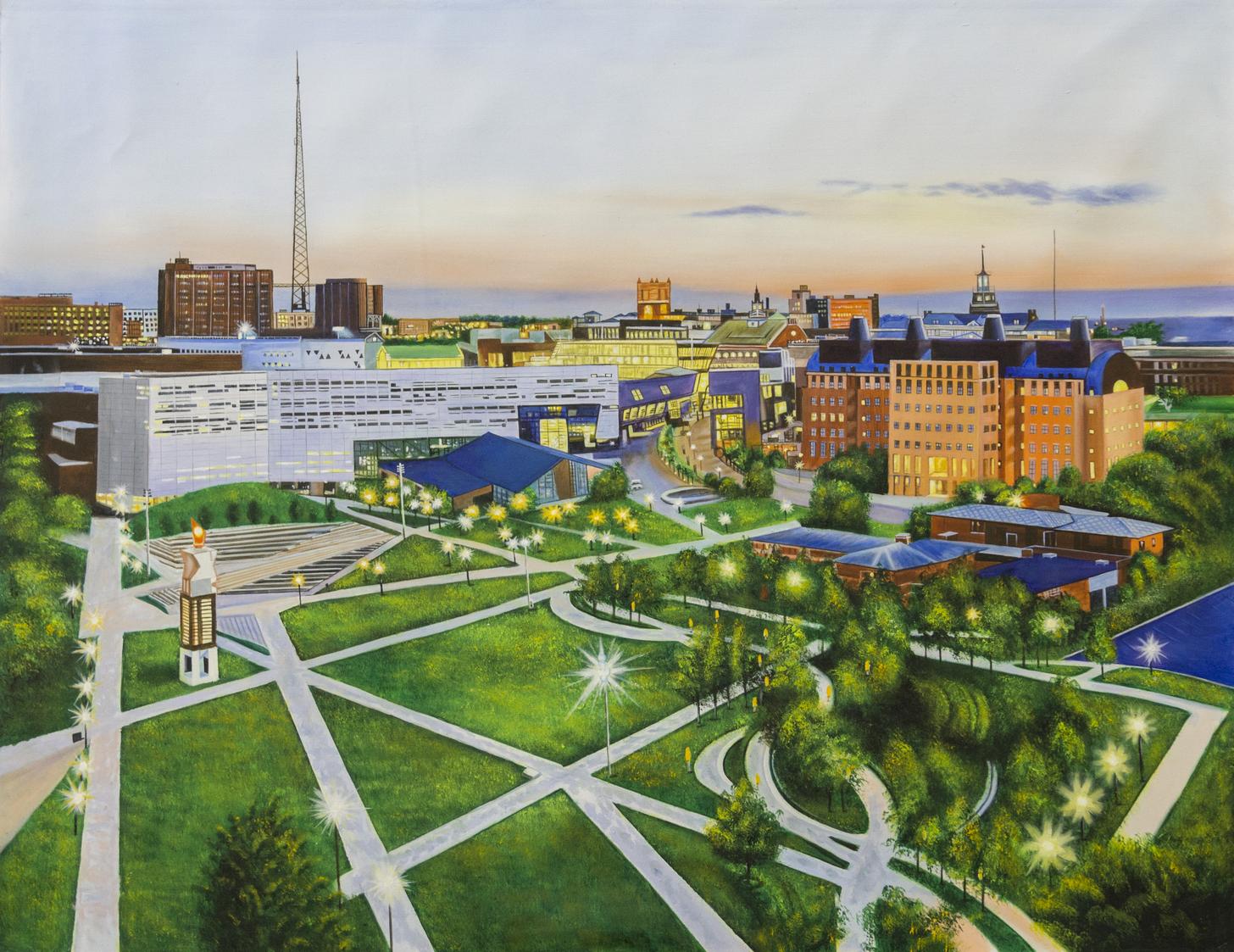 Are you prepared for Spring semester at UC? Chances are you are dreading it; the cold, the long walks and the brutal morning classes are no fun for anyone. Below is a list of five tips that should really help you out and allow you to not just survive, but actually have an enjoyable and productive semester…
1. Eat breakfast
You've probably heard this a thousand times before, but breakfast really is the most important meal of the day. Especially when you have early morning classes, your body needs that fuel. CenterCourt and MarketPointe both offer really great breakfast options such as cereal, omelettes, waffles, etc. and there are also other stop-n'-go places located in Tangeman University Center.
2. Drink coffee
UC is pretty great when it comes to giving it's students caffeine- there are four Starbucks on this campus. There is one in the main library, in the University Square, in Mary Emery Hall and right by the recreation center. Coffee is a great way to get an energy boost in the morning or on a late night study session so you ought to take advantage of these Starbucks.
3. Get good sleep
Sometimes this can be hard. If you are living in a common dorm like Siddal or Calhoun and you have a roommate, your sleeping preferences might differ. However, the best thing you can do is discuss ahead of time when you want to go to bed and let them know your schedule. Getting good rest will ultimately help you with getting better grades and staying on top of your school work.
4. Take shortcuts
One part of college a lot of people dislike is all the walking. Especially since UC has a pretty big campus, it can get rather annoying constantly being on your feet. The UC app can really help shorten your walk- they have a campus map that shows you all of the shortcuts you can take and allows you to see the exact path you need to take. Google maps is helpful sure, but the campus map allows you to choose perhaps a shorter path.
5. Dress warm
This is essential. Cincinnati gets freezing in the winter, and although it's technically "spring semester", it sure doesn't feel like it. January and February are the coldest months here, and walking across campus in the freezing snow isn't fun. You really need to dress warm if you're going to be roaming around from class to class- you don't want to get sick!
Hopefully these five tips will help you survive this cold Spring semester at UC. They may seem pretty simple but they will truly make all the difference in having a good semester. UC is a big, cold campus and this semester won't be easy but these tips will surely help you survive just fine.
---
---
Related Articles