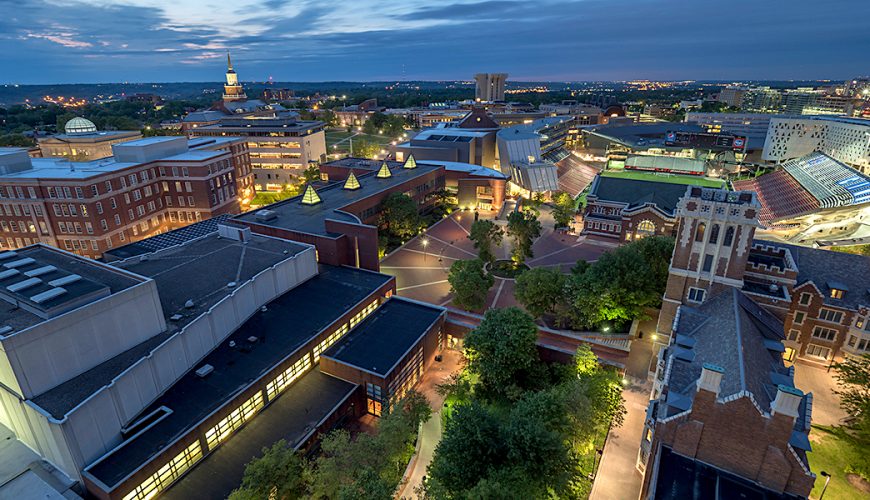 The Cincinnati Conservatory of Music is a very prestigious place to be. Because of this, the students have a lot demanded from them and are constantly busy. Below is a list of six things only a student here would understand; from crazy practice hours to constantly being in the studio, there are a lot of interesting things that take place during their day.
1. Practice hours
CCM students are required to spend a certain amount of time each week in the practice rooms practicing their instrument. This can get rather annoying if you've had a really long day and just don't feel like it. The amount of time required differs for each major but usually it works out to be about two hours each day spent in the practice rooms working on your craft.
2. Carrying your instrument everywhere
If you live in a dorm close to CCM this isn't a big deal, but if you're coming from somewhere farther away, this is extremely inconvenient. Especially for students with larger instruments, lugging it around campus is tiring and no one wants to do it. There are lockers available in Mary Emery Hall but those get taken very quickly in early August, so your chances are pretty slim there.
3. Studio hours
Certain majors such as Electronic Media and Commercial Music Production require the students to log a lot of hours each month in the studio. This doesn't necessarily have to be tedious or inconvenient- if you enjoy doing it, it's actually a fun job. However, if you aren't familiar with the studio and have a busy schedule it can be an annoying task.

4. The questions
People will ask you a lot about your program and what you do at CCM. Especially if you're wearing a CCM sweatshirt or carrying an instrument through a non-CCM area, be prepared for at least one person to approach you. A lot of it has to do with the fact that this is a very prestigious program to be in and people are curious what it's like.
5. Early morning classes
Yes, that's right– unfortunate but true. Almost every CCM student has an 8am or a 9am and as you can imagine, it's pretty annoying. Waking up early every day gets exhausting but at least you're up being productive. Usually these classes are some type of theory as that's just how the school works. If you live in a nearby dorm it's not so bad because it's a short walk.
6. Spread out schedule
This is one of the more inconvenient parts about the school- spread out classes. You'll be at school doing work from 8-8 on a lot of days, especially as a freshman. There really is no good reason for this, it's just how things are run. If you have a lot of breaks during the day this is a good time to head to the practice rooms and log some hours. Having class for this long everyday is actually a good way to make friends as you see them all the time.
As you can see, there are a lot of unique things that come along with being a CCM student. Some are good, some are bad but overall it's really just the price you pay for going to such a high ranked school. Try to enjoy it and make the best of it- these four years will decide your future!
---
---
Related Articles