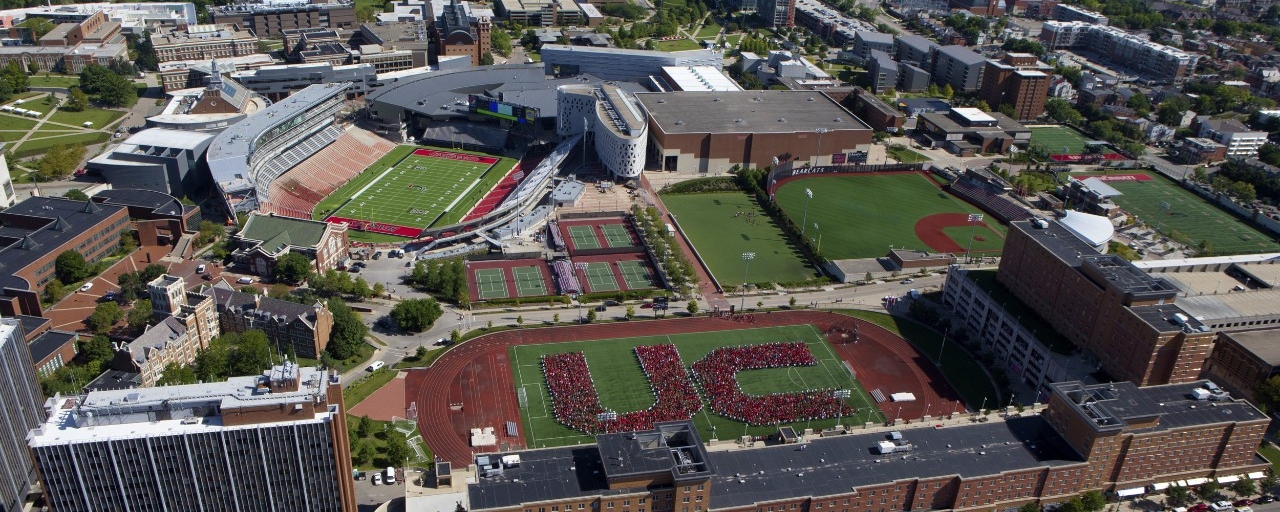 Brrrr! It's really cold outside and it usually stays like this for the next couple months. Need ideas of things to do? Winter can be a pretty lazy, boring time for a lot of students but there actually are things to do. Especially at this school there is a huge variety of fun events and things to do that are unique to this school and below is a list of eight of them.
1. Grab a bite to eat at Cincinnati hot spot
Calhoun and Clifton streets have so many great places to eat and that's a perfect thing to do in the winter. There is a Panera, a Buffalo Wild Wings, a Chipotle which are the most popular places for UC students to go. They are easily the most crowded during lunch and dinner times. There is also a Mr. Sushi restaurant which is a local sushi place that every student loves.
2. Go see a movie at Mainstreet Cinema
UC has it's own movie theatre! Yep, located in the food court on the first floor of the Tangeman University Center. It has discounted prices for students and sometimes it's even free- there's a whiteboard outside by the desk where you can see what is available. It isn't super new movies but it's still good ones and it gives you something super cheap and fun to do with friends or by yourself.
3. Work out in the award winning Recreation Center
The campus recreation is the perfect place for anyone looking to work out or even just swim. UC's center is unique because they offer personal training as well as a bunch of fun fitness activities like boxing and mixed martial arts. There is a giant pool for the diving students to use but also anyone who wants to as well as a huge workout room upstairs with tons of treadmills, weights and other equipment. For a lot of people, their new years resolution was to work out and get in shape so this opportunity is truly perfect! Winter is a great time to get in shape for summer and if you go to UC you ought to check out this award winning center.
4. Study in a UC hotspot 
This seems boring but hey, it's the reality of college. Everyone has to study at some point and there are a bunch of quiet, cool places here to do so. There are four Starbucks on campus which is a really unique thing most schools don't have as well as two huge libraries which are both great options where you could go alone or with friends. Starbucks is a popular option for obvious reasons– who wouldn't want a warm drink on a freezing cold day? The libraries are also great as they are bigger than most schools with innovative seats and spaces.
5. Go watch open mic nights
Catskellar is UC's pub located in the basement of Tangeman University Center. There are always people performing here at night which is a great way to hear new music and mingle with people. There are also cafes around campus such as Rohs that offer open mic opportunities so you could go there as well. You could even sign up to perform if you want! Cincinnati is a huge music scene so this is something super fun you can do that you might not be able to anywhere else.
These are five things to do at UC in the winter- hopefully they helped give you some ideas. There are many more things that could have been suggested but these were the most common. This can be a pretty dreary, boring season but there really is a lot to do on and nearby campus. No time to sit around, get out and have fun!
---
---
Related Articles