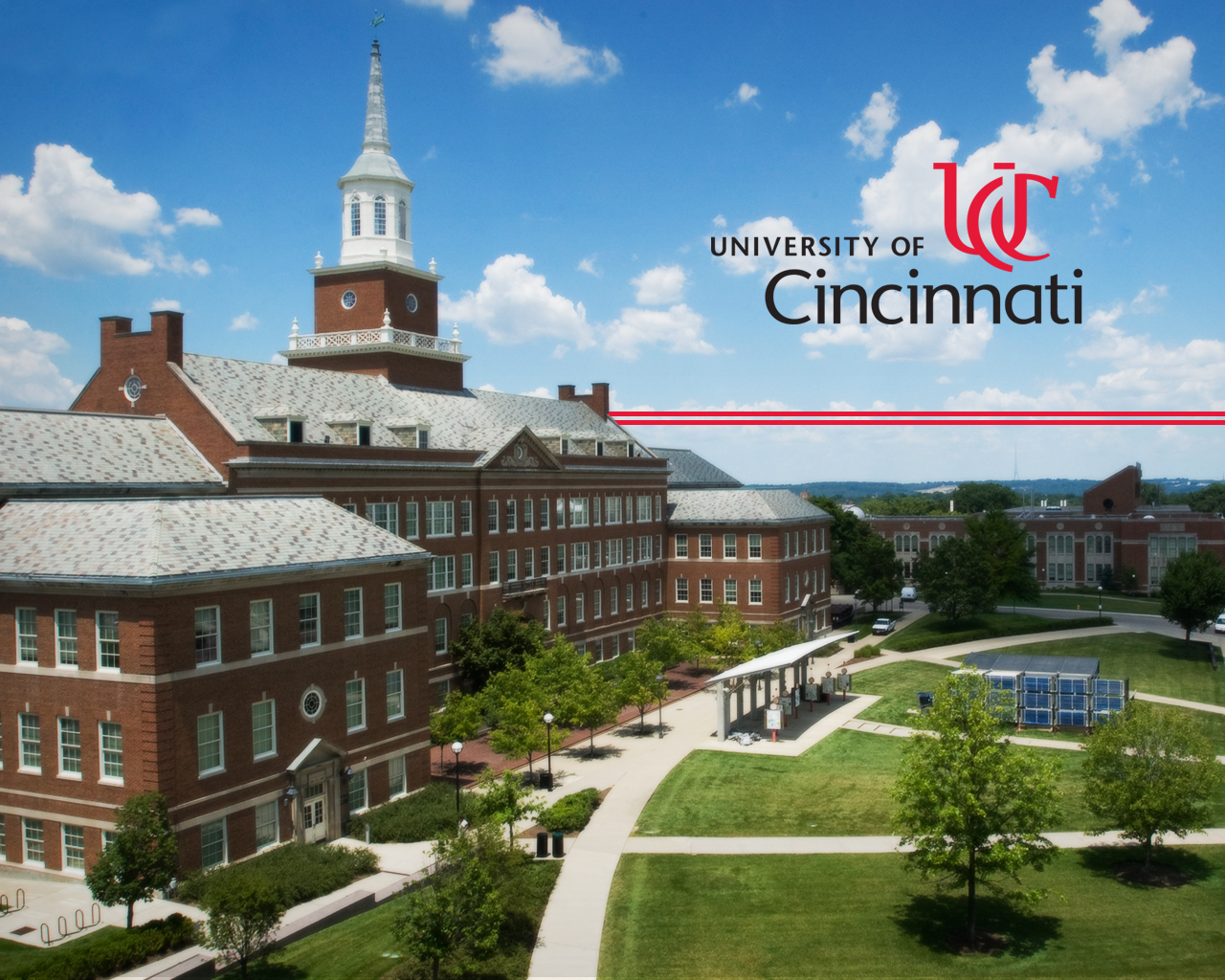 The University of Cincinnati is a fantastic school that has so many great things to offer. If you're looking for a fun, academically challenging school to attend, this just might be the one for you. From it's crazy school spirit to its super nice dorms, there is just so much to love. Below is a list of five things you can expect to see if you come to UC.
1. Lots of red and black
Go bearcats!! At the University of Cincinnati, school pride is crazy big. Everywhere you go on campus you will surely see plenty of red and black shirts- maybe even a couple people in bearcat costumes! You may be thinking this can be found at any school but there really is no crazier school spirit than a stadium full of bearcats at a Saturday night football game.

2. Luxurious dorms
All colleges have dorms sure, but when it comes to fancier living only a few schools have a good selection. UC is unique because it has so many different on campus choices for students. There are a couple different apartment options, a couple classic sky-high dorms and a more neighborhood style option with houses. The apartment and house options are really nice and have fantastic views of the city. They offer comfort and convenience to any student looking for a more upscale style of living.
3. Music coming from CCM
The Cincinnati Conservatory of music is very serious about its music and you will definitely hear it on campus. The CCM buildings are all in their little corner but you will certainly find your way to them at some point- if not, you will surely hear them performing at sports events and concerts. This is one of the most unique things about UC as most schools don't have such a great music program.

4. Easy access to the city
A lot of college campuses are their own little towns and there is not much to do outside of them, but at UC the campus is pretty much in the heart of downtown. You can walk or take the bus to go further and head towards fountain square, but UC's campus already is in part of the city. There are shops everywhere and streets booming with life- it's a really neat place to be and it makes daily activities like getting groceries and eating out a lot more fun.
As you can see, this school has so much to offer, quite possibly more than you expected. UC is such a unique campus; from its luxurious dorms to city lifestyle, it really is one of a kind. You should definitely check it out if you're looking for a fun and spirited college to attend. Go Bearcats!
---
---
Related Articles