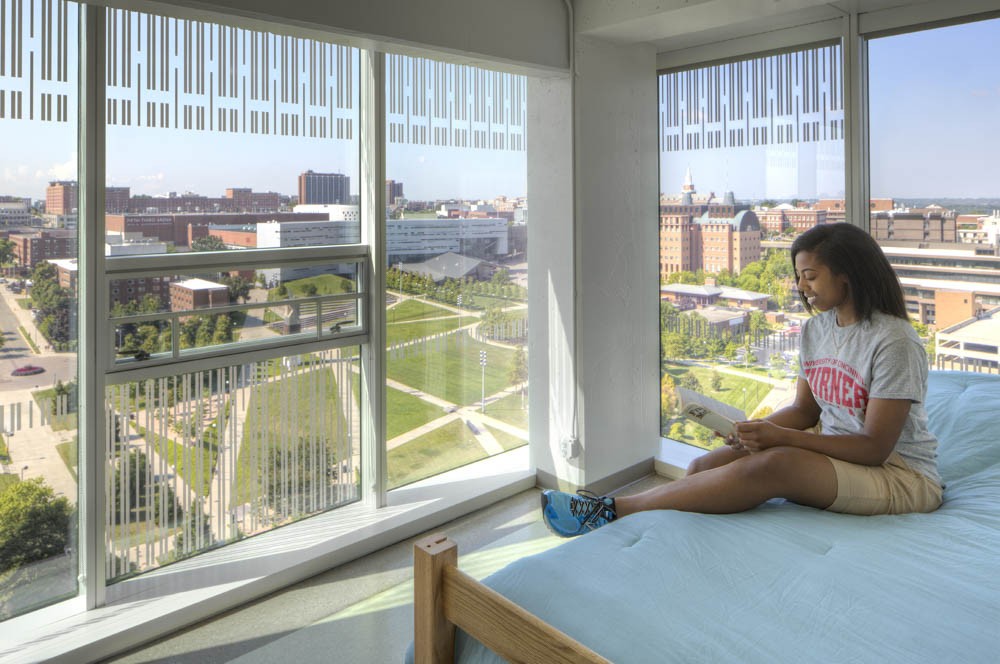 Going off to college can be very intimidating for a lot of people, especially when it comes to finding a place to live. Luckily, if you attend UC there are a huge variety of fantastic options- they certainly don't lack in the housing department, that's for sure. They are known for having more luxurious, unique options but even their typical freshman dorms are quite nice. Below is a list of the four best places to live on this campus.
1. Scioto Hall
This is a luxurious, apartment style option available to any grade level. It is a super tall, sleek looking building with hundreds of different types of rooms. There are single, double and even eight person rooms! They all have kitchens and living rooms and offer a more luxurious living style. It does come with a bigger price tag, however, the quality of it really outweighs the cost. It is located on the upper north east side of campus and it's a more secluded place; there is a lot of greenery and open space all around the building.
2. University Park Apartments
These are the classic tall apartment buildings you see in all big cities. These ones have a great view of downtown as the front entrance is on the city street, but if you go out the back you're right on campus. However, it's a great place to live if you are looking for a non-campus feel as it is an actual apartment with no dorm like features. There are a variety of different rooms that all come with a kitchen and a living space; they are designed in a very modern way and allow students to feel a lot more independent.
3. Stratford Heights
This is a great option for anyone looking to live in a "dorm" but have a bit more freedom and independence. This is a neighborhood of houses each with around ten rooms and there are all sorts of different options. Some of the rooms are standard dorm type rooms with two people in them, but others are quads with four single rooms. This is a great place to live if you don't want to commit to an apartment and are looking for something a little more social.
4. Siddall Hall
This is your classic, sky high freshman dorm. A lot of people are scared of these living spaces and think they are gross, but Siddall Hall is actually quite nice. It's the standard, two to a room deal and yes, there are hall bathrooms; however, compared to most freshman dorms they really aren't that bad. The water works just fine, they stay pretty clean and you can't beat the location – it's a great, cheap option for any freshman.
UC has such great options for housing and they are all so different. From apartments in the city to classic dorms, there is so much variety. There are many more on campus options but those were just four of the best. However, anything you pick on this campus will surely be great.
---
---
Related Articles