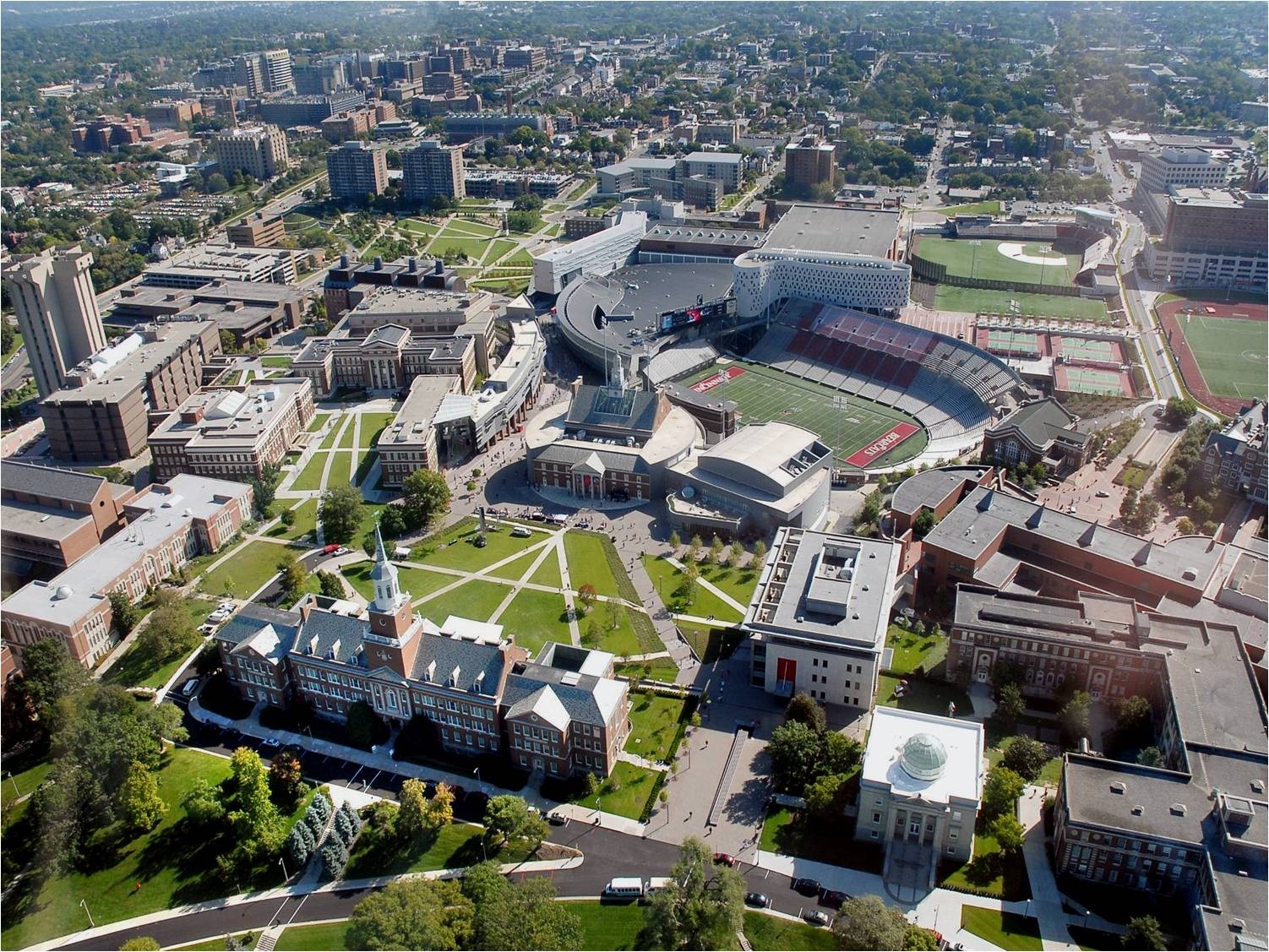 The University of Cincinnati is a huge campus located right in the center of downtown. It's a unique area that consists mostly of college students as the campus stretches across the majority of the area. Since it is such a large space, there are quite a few scenic areas that are rather hidden. A lot of people don't know about them but really ought to- so put on your walking shoes and get ready to see some of UC's most beautiful areas.
1. Echo Point
Echo point is a unique area on the campus that most students don't even know about. It is located in the science/mechanical engineering part of campus and is basically a single point on the ground you can stand on to hear your voice echo. It's hard to explain the science behind it, but if you stand there it sounds as if you are in a giant bubble! This is a super unique place as most colleges definitely won't have anything like it. It offers a great view of the campus as well.
2. Stratford Heights Parking Garage Roof
This sounds crazy- climbing to the top of a parking garage? Well, if you're not afraid of heights this is one of the most beautiful views on campus. They have a giant staircase that you'll find people on all the time. When you climb to the top, you will get a gorgeous landscape view of campus and the city on the other side. Not a lot of people know about it or have the courage to go up there, but it truly is a gorgeous, unique spot that is well worth the hike.

3. Zimmer Roof Garden
This is a gorgeous green area that is perfect for studying and relaxing. It is located right above Zimmer Hall and is usually filled with students. Especially on warm, sunny days, this is a hot spot that a lot of people gravitate to for studying or just hanging out with their friends. If you're in CCM, or spend most of your time on the other side of campus, you should definitely check out Zimmer Roof Garden- it's very beautiful.

4. The Lookout
Right in the center of the booming Calhoun Street is a beautiful lookout balcony. There are big cement archways leading to it but a lot of people overlook it or just keep walking, unsure of what exactly it is. However, you should definitely take a couple minutes out of your day to go a little closer- the view of campus is spectacular. On a warm, sunny day you will surely find a bunch of people here hanging out or taking pictures.
5. Stratford Heights
Located on the far west side of campus, Stratford Heights is a gorgeous neighborhood. These houses are a mixture of dorms and fraternities/sororities but they are all apartment style and appear to be a part of a large, beautiful neighborhood. This is really unique as most colleges don't offer any sort of on campus housing that looks like this- it's a gorgeous set up with tons of trees and paths to walk on. If you've never been over here, you definitely need to take a stroll- maybe go for a run or walk your dog.

As you can see, this University has quite a few beautiful places to visit or hang out in- it just takes a little bit of exploring. These are only five of the beautiful places this school has to offer, but they are certainly some of the more unique and hidden ones. If you've never seen any of them, you must got check them out-they are perfect things to do on the weekend or whenever the weather is good.
---
---
Related Articles