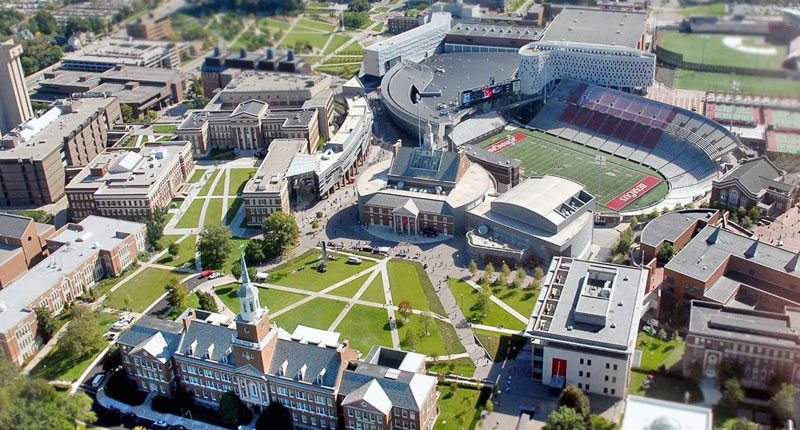 It's no secret that going to college is expensive, and most students need some kind of income when they get there. Job hunting can be stressful though, especially on top of school work and classes. However, if you're coming to UC, it isn't difficult- there are plenty of great places on or around campus that you can work at. Below is a list of five of the best ones that UC students usually gravitate towards.
1. Keystone's Mac Shack
Located on Calhoun street, this is one of the most popular places students eat. They have endless options when it comes to mac and cheese and they also have delicious appetizers. A lot of UC students end up working here as it's such a great environment and everyone is super nice. The pay varies based on how long you've been there and what position you're in, but with tips you are sure to get more than enough. This place might be a bit stressful for someone who has never worked in a restaurant before, but once you get the hang of it you'll be just fine.
2. Urban Outfitters
If you aren't into the food scene and you'd rather work retail, this is the place for you. If you love fashion and are always looking for the newest trends, you probably know what this store is. It's located on Ohio avenue right by Calhoun street, so it's no more than a two minute walk from the common freshman dorms. The pay is great, the people are nice, and you get a store discount if you work here- so if you like the clothes and other items they sell, this might just be the job for you.

3. CCM Carl Blegen Library
This is a popular choice for CCM students, as they might not have the time required to get an actual part time job at a restaurant or retail store. This library is a short walk from the CCM buildings and gives students a lot of flexibility in terms of scheduling. If you can only work a few hours a week but you still want that extra income, this is the job for you. All of the positions are pretty simple and straight forward, but they do involve music so you should know a bit about it.

4. Catskellar Pub
Catskellar is UC's pub, located in the basement of the Tangeman University Center. It's a super fun place open to everyone, but of course you can only be in the bar area if you're 21 or over. You can still waitress here at any age and it's super fun- or, if you're over 21 you can bartend, which is supposedly great pay. This place is always booming on weekend nights and the great thing is, it's only open at nights, so you won't have to worry about working during the day during your class time.

5. Mr. Sushi
If you love sushi, this is the place for you! This local restaurant has been a huge success ever since it was created and students are always flooding in the doors. They are known for their signature "fish bowl" alcoholic drink, however they are also known for their half price sushi- all the time. Yep, that's right. So, if you love asian cuisine and the restaurant environment, this place would be a great first job for you. The tips pay really well too as they are always super busy.
As you can see, there are so many places to work on UC's campus. So, if you're an incoming freshman worried about finding a job, you can take a deep breath- one of these places will surely hire you. The great thing about all of these places is their environments; working on a college campus isn't boring, it's almost always fun and full of life. Go stop by and fill out an application- it's never too late!
---
---
Related Articles