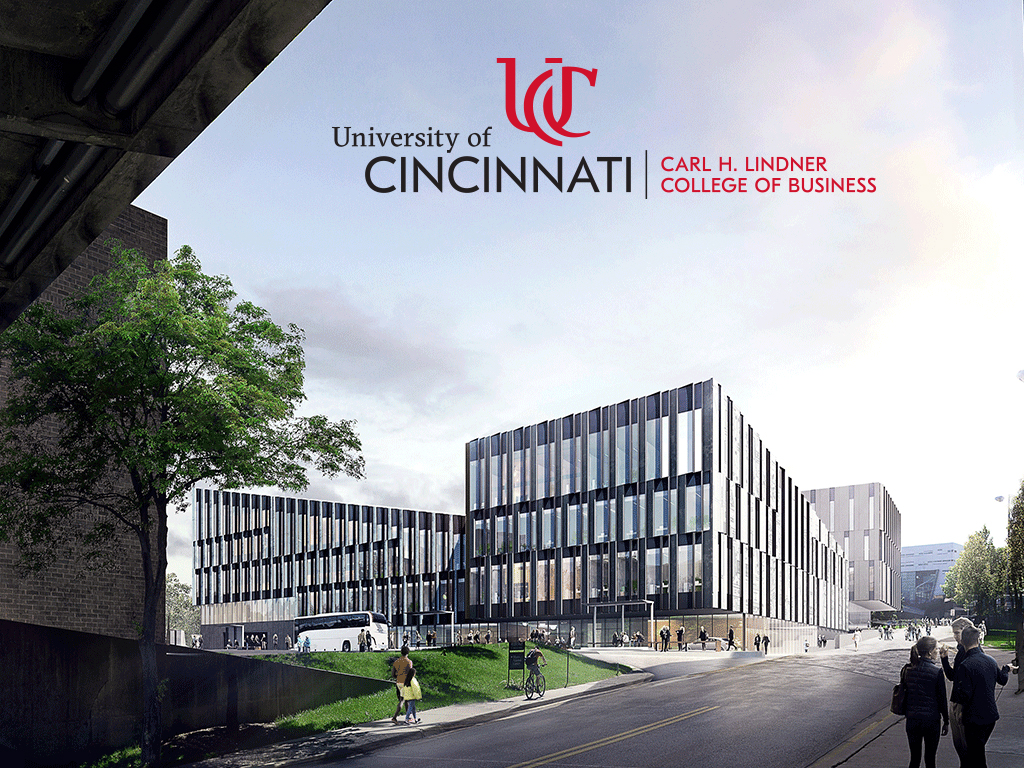 Are you interested in pursuing a degree in business? Have you looked at UC? Well, if you haven't then you definitely should because they have a fantastic program that could be the perfect fit for you. From special classes to unique opportunities in the work field, this school truly gives students every tool they need to succeed after their four years. Below is a list of five things the typical business student does at UC and hopefully it helps you in your search for the perfect business school.
1. Co-Op
If you are unfamiliar with this term, it stands for cooperative education. Basically, this is an opportunity students have to immerse themselves in their work field instead of taking classes. Some students are required to do this every other semester, others only need to do it a couple times to graduate. Fun fact – UC actually started co-op and now a bunch of other schools are doing it! It's such a great way to get you integrated in the business world and really help you succeed in your field at an early stage. There are two career fairs every year where you can meet the companies UC offers and apply to work with them.
2. Take Introduction to Social Media For Business (BA 1050)
This is a super unique class that UC offers where students are able to learn about the use of social media with regards to starting and promoting your business. This is such an applicable class to have these days as social media is a huge part of our daily lives and is only getting even more popular. In this class, students will learn all about the tools they need on big social media platforms to effectively gain more recognition for their businesses. Not a lot of schools offer classes like this so if you come to UC you're truly in for something great.

3. Take Career Success Studies (BA 1080)
This class is exactly what it sounds like – a class all about succeeding in the business world. It teaches students at an early age what they need to do in order to truly prosper in the business world. There are so many aspects in this career field, but there are a lot of general principles that this classes teaches in order to help every student no matter what path they go down. The great thing about this course is it is required so everyone gets that helpful knowledge to succeed.

4. Give Speeches
This seems boring but it's actually super useful and UC does it in an interesting way. Not only do students have to take classes involving public speaking but they also have requirements of actual events and real life situations where they have to speak.  Whether it's at a UC ceremony or a parade or a business event, students have the opportunity to get out and actually practice their public speaking in a real life setting. This is crucial as it is so important to engrain in students that the business world is so much bigger than just a classroom and it takes a lot of confidence in speaking to succeed.
5. Become a Teacher's Assistant
This is not something every single business student does but most do and it helps them greatly with public speaking, teaching and interacting with other business minded people. Basically what these students do is assist teachers in their classes and help grade things, help teach and help interact with the students. How much work these students have varies depending on the class and the professor but usually it's more just a good experience versus a giant workload. It's definitely something to put on a resume though as it looks really professional.
As you can see, UC's business program is very good and offers a lot to anyone looking to pursue a career in business. Between the unique Co Op opportunities and the incredibly classes, the degrees at this school really have it all. No matter what kind of business you want to pursue, this school will help you grow and help you turn your dream into a reality.
---
---
Related Articles