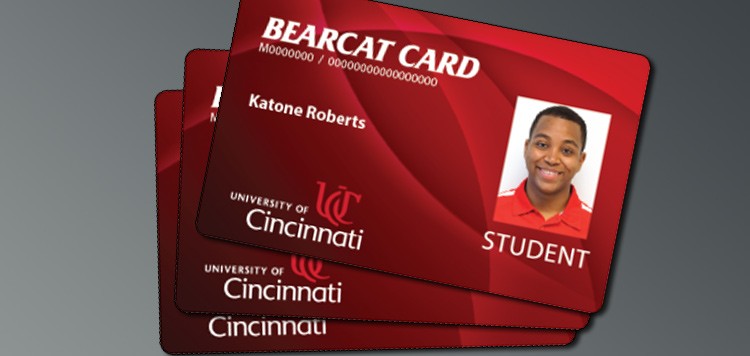 Like most colleges, the University of Cincinnati has student ID cards that are able to hold money. Students and/or their parents can load on a certain amount for them to use and it works at a wide variety of places on and near campus. Places like Kroger and Panera Bread are some of the more popular locations that accept bearcat card. It can be a little confusing at first and you might not know where to spend the money – below is a list of five places to spend it that will be well worth it.
1. Kroger
Located on West Corry Street, this is probably one of the most popular places students use their bearcat cards. A lot of students who live in more apartment style buildings really enjoy being able to buy groceries and get the things they need using this money. This doesn't really apply to freshman, as they have to live on campus in dorms, but any other grade would certainly benefit from this. A lot of times the parents are very supportive of this as well as it seems to be a pretty responsible use of the money.

2. Printers
This might sound weird, but the majority of students end up using a school printer at some point, and when they do, they thank their lucky stars for the money on their bearcat card. These printers do not accept credit card or cash or any other form of payment, so if you don't have money on your bearcat card, you might want to put some on there. It is super helpful to have just because we all have those days where we're running late and forget to print something- there are at least fifteen locations on campus with printers and as long as you've got money on your bearcat card, you're good to go.

3. Starbucks
Running late? Need some coffee? Stop by one of the four locations UC has on campus and simply hand them your bearcat card. It couldn't be any easier than that! From fruity iced teas to hot coffee, they have so many different kinds of drinks. Every student has at least a few rough mornings each semester and sometimes a little caffeine boost is the only thing that will get them through. So, if nothing else, load some money onto your bearcat card simply for those days- you'll thank yourself later.

4. UC Book Store
This is one of the most popular ways students use their cards. From textbooks to spirit wear to makeup, this giant store has everything you could ever need. It stretches across two floors and has it's own Clinique Cosmetics counter – it's insane! You will always find this place flooded with students and most of them use their bearcat card. Sometimes parents intentionally load money on their cards so the student can get their textbooks here or a few pieces of spirit wear.

5. Panera Bread
This is one of the most popular restaurants in not only Cincinnati, but also America as a whole- people love Panera. From warm, hearty soups to delicious pasta and sandwiches, this nice cafe is a great choice for any meal time. They are open long hours and have a convenient location right on Calhoun Street next to campus. It's right by the Calhoun dorm, so if you live there, you should definitely eat here if you haven't already. The great thing about it is you can also study here- you will almost see kids doing that right when you walk in. The calming music and good food makes it super relaxing.
There are obviously a lot more places to use your bearcat card, but these are five of the best options. Whether you need a quick print, a new textbook or a good meal, this little red card can come in handy quite a lot. Money does roll over at the end of the semester on these cards as well, so you should always make sure to have some loaded on it – it is well worth it. Sometimes, it's just nice to be able to buy things without worrying about your bank balance going down.
---
---
Related Articles