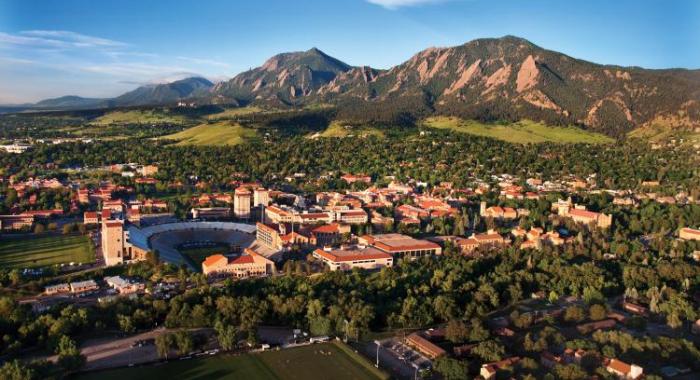 After National Geographic named Boulder the happiest city in America just one month ago, it's hard to imagine why anyone would even think of leaving CU. Regardless of how happy everyone is here though, there are still a few reasons to transfer away from this carefree university.
1. 

The Cost    
This is by far the most understandable reason for leaving CU. No one can bash those rational Buffs who realize that shelling out $50,000 a year for a typical college education is maybe not the best idea. For those students who aren't privileged enough to spend all of their parent's money on college, the other buffs who are that spoiled salute you.
2. The Conservative Buff
Let's be real. Why did these guys come here in the first place? The tiny band of registered Republicans here are always the angriest ones are campus, and we can't really blame them for that. CU Boulder is everything a conservative hates, and because of that you'll most likely find the right-winged buff screaming about the deep, dark evil of socialism outside the UMC. As their departure only strengthens the intensely-liberal bubble Boulder is already suspended in, we're not too sad to see these guys go.
3. The Californian
Chances are if you're not from the Centennial state, you came out to CU from either Texas or California. These students always give everyone a laugh when the cold weather and snow come to Colorado, as they're typically not experienced with even semi-harsh winters. Some warm-weather buffs are fascinated by the snow, but every year there's a group of sun-tanned undergrads who are downright miserable for at least six months of the school year. For those who go back home after learning they can't fare the winters, we bid you adieu.
4. The Party Scene
CU Boulder is a notorious party school, so it's no surprise that there are a fair share of dropouts each year. Maybe it's because Max from New Jersey wasn't expecting such dank kush out in Boulder, or rather because Sarah from Chi Omega blacks out every Wine Wednesday. Either way, there are a few fallen buffs each semester after the Hill's parties get the best of them. We wish these guys the best of luck at wherever they end up next.
CU is a great place to attend, but us Boulderites can also be a tad exclusive.  Even if we can't hold onto every student who attends this university, we still have lots to be proud about. Sko Buffs!
---
---