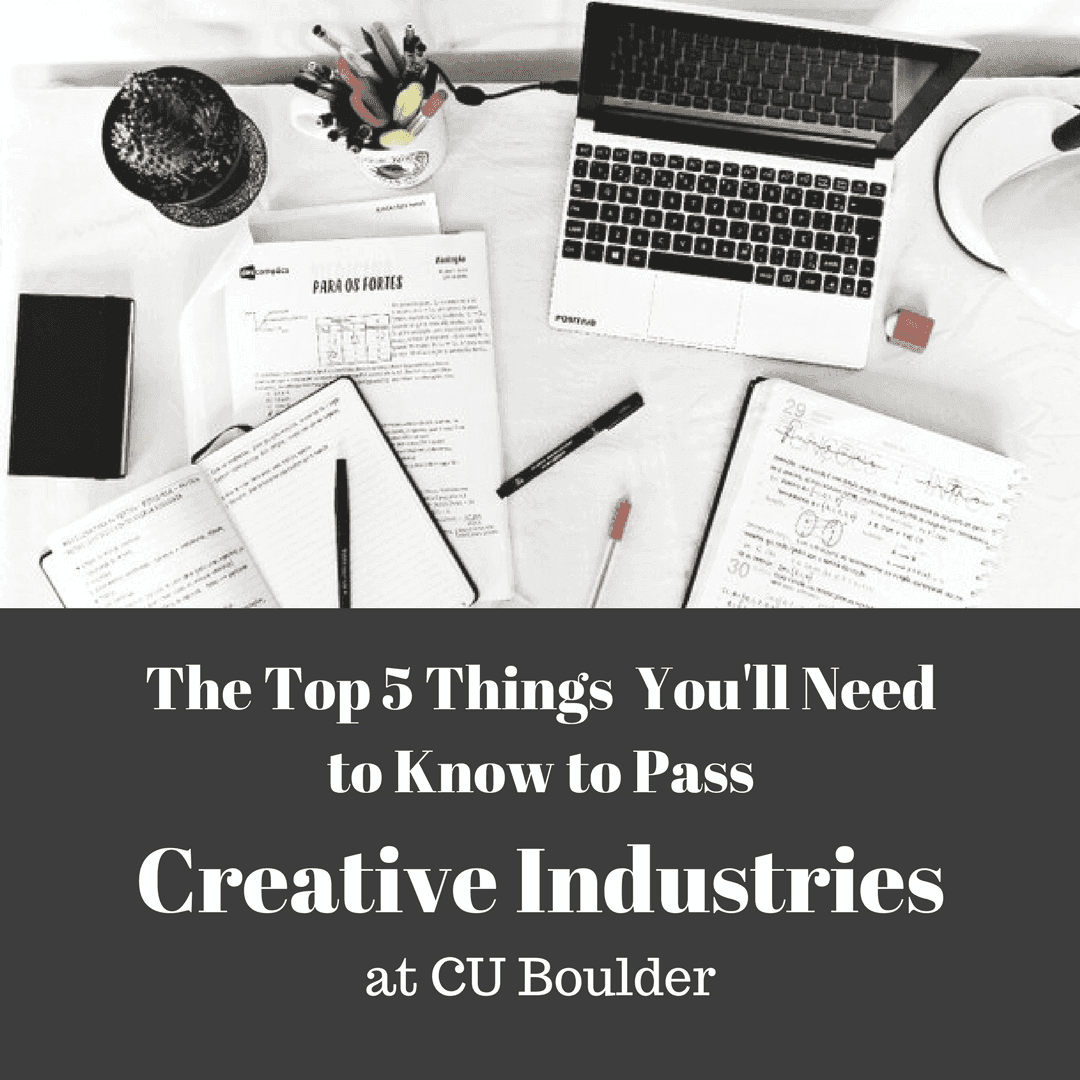 APRD 1000 (also known as Creative Industries) is the first class you'll need to take – and pass – to get into CU Boulder's School of Communication, Media, and Information (CMCI). If you're interested in advertising, public relations, and design, then you should absolutely take this class whether or not you're applying to the school (those things are literally what APRD stands for). However, if you're struggling with the thought of taking a mid-day lecture with over 200 people in it, you aren't alone. Here are five key concepts you need to have down in order to pass this class.
1. How Creatives Think
This is the first thing you'll learn in Creative Industries, and it's incredibly important. It might be a simple concept, and you might think that being creative is just second nature and not something you can learn. However, being able to put into words the thought processes that creative people use to solve problems and work in the industry is an incredibly useful tool that, once you get it, will help you succeed immensely.
2. The Right Question
A couple of guest speakers from one of the top advertising companies in the United States came in to give a lecture this semester. Their entire presentation focused on one simple question: Is it more important to be interesting or to be right? The answer is almost always interesting – and if you understand why, you'll pass this class in no time.
3. The Adjacent Possible
Steven Johnson, a writer who recently published a piece in the Wall Street Journal, stated that the adjacent possible "captures both the limits and the creative potential of change and innovation." This topic is mentioned countless number of times in this class, and it's incredibly important that you're able to apply it to all the creative problems you come across.
4. The Five Different Types of Creative Industries
Everything you see fits into one of the five categories that are given to you at the beginning of the year. They're incredibly basic once you learn them, but be careful – you'll find a number of different definitions depending on who you talk to. If you can look at something and break down which category it fits into, that will help you determine what to use to solve the problem that it involves.
5. The Definition of Creativity
Again, you'll find different answers to this question depending on where you look. There are so many different ways to define creativity. But passing this class isn't about memorizing a definition – it's about learning all of the different ways you can define creativity, and eventually utilizing all of those definitions to make your own. Creativity is everywhere, and it's really up to you to choose how you use it.
CMCI is an incredibly popular school at CU Boulder. Something about media, advertising, and public relations draws people in – and that's exactly what it's supposed to do. If you're itching to succeed in this area and eventually get accepted into the CMCI school, you'll have to tackle the massive lecture class that is APRD 1000. With these tips, you won't even break a sweat passing the class.
---
---
Related Articles