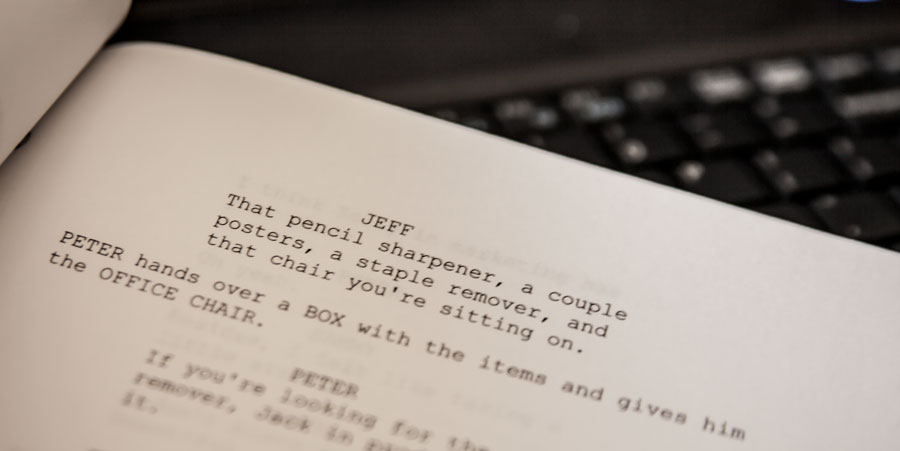 The best part about being in Script Lab, or THTR 1019,  are the plays that you're assigned to read. You'll read all sorts of plays, from dramatic to comedic to contemporary. These plays are written by all sorts of different authors with different backgrounds in playwriting and directing. Here are the top 5 plays you'll read in this class at CU Boulder.
1. "The Long Christmas Ride Home" by Paula Vogel
This is a play written by one of the more famous playwrights in the theatre world. Paula Vogel has written a number of influential plays, her most famous being "How I Learned to Drive". This play is another one of her more well-known works and is influenced by Japanese bunraku theatre. It tells the nonlinear story of a troubled family and explores themes such as domestic violence, spirituality, and sexuality.
2. "Venus" by Suzan-Lori Parks
This play follows the life of an African American girl who is taken to England and put on display in a freak show for profit. Centered heavily around the topic of racism, it also explores subjects such as love, sex, and the appeal of the taboo. It is written in an incredibly nonlinear sequence, but it's worth the read and is based on a true story.
3. "Slaughter City" by Naomi Wallace
This play is part of a well-known collection of plays by this author, but this particular story isn't for the faint of heart. It takes place in a slaughterhouse and discusses the dehumanization of the workers in the story, relating the issue to workers from all different types of work. It's a very heavily Marxist show and draws many parallels to communist ideology, but it is written in an almost poetic rhythmic structure.
4. "The Laughter Archive" by Julia Cho
While this one isn't quite as extreme regarding themes as was Slaughter City or Venus, the composition of the text and the use of language is nothing short of beautiful.  Will the last two speakers of a soon-to-be-dead language break their vow of silence? Will a man who speaks nine languages learn how to talk to his wife before their marriage falls apart? These are the two questions that drive the plot of this show. The various meanings of the term "language" are deeply evaluated in this play, exposing themes of love and communication.
5. "She Kills Monsters" by Qui Nguyen
This is a perfect show for anyone who considers themselves a nerd or geek. It follows a girl who recently lost her sister as she tries to reconnect with her sister's memory – using the game Dungeons and Dragons. Reading this show, you really watch the game come to life, as the characters in the game show the protagonist the truth about who her sister really was. Themes of sexuality, transgender issues, love, and acceptance are all heavily involved in this show, and its appeal to pop culture makes it an incredibly entertaining soon-to-be-classic.
If you're enrolled in Script Lab, or THTR 1019, you've signed up to read a lot of plays over the course of the semester. You'll also be forced to evaluate their themes, structures, and use of the text. If the thought of doing this gives you a feeling of dread, don't worry – you'll find yourself falling in love with these top 5 plays you'll read in Script Lab at CU Boulder.
---
---
Related Articles