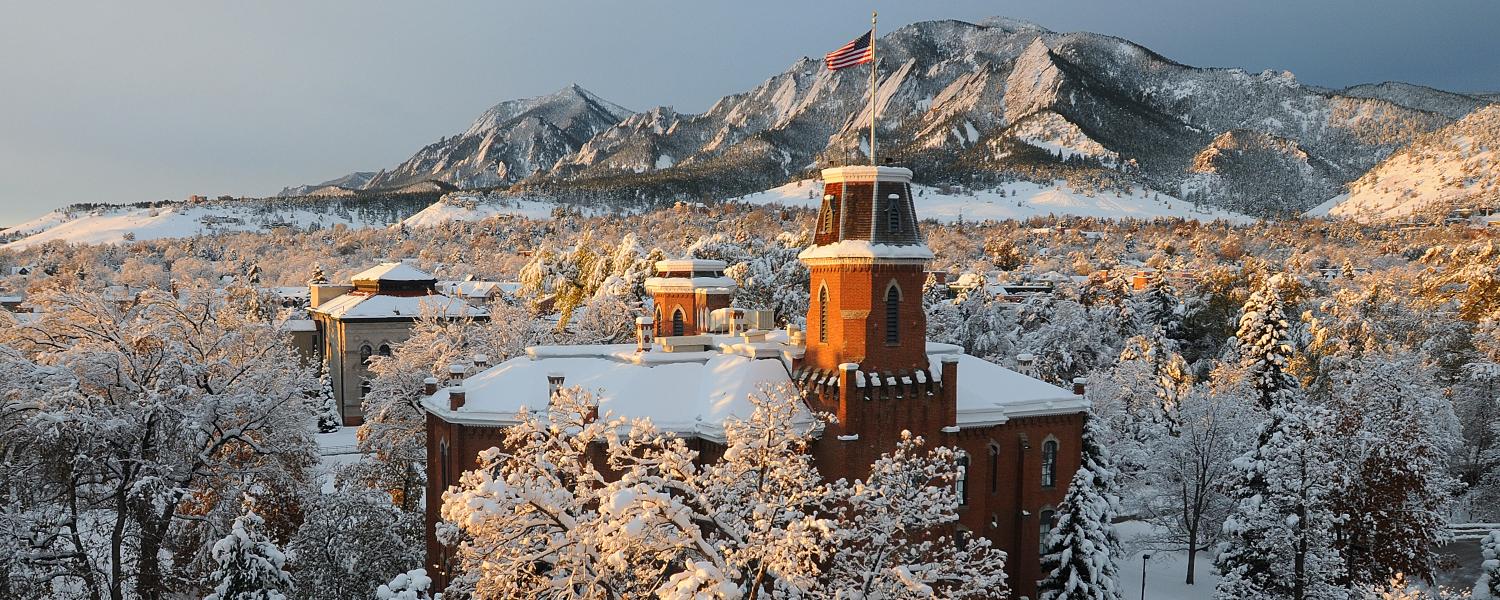 As finals inch closer and closer for CU Boulder students, all of us might find ourselves in a bit of a panic. From writing twenty-page papers to studying for a 4 hour in-class exam, everyone finds themselves stressed out this time of year. Luckily for us Buffs, there are some awesome resources both on and off campus that will help to get through this next week with no problem. Here are the top 5 resources for surviving finals that you can find on CU Boulder's campus:
1. Look At Finals Events On-Campus
CU Boulder knows how stressed we all are, and there are a ton of activities and events going on this week to help you de-stress about exams. Events such as a "Yoga Study Break" and the "Baby It's Cold Outside" meet up in Kittridge are organized by different on-campus groups to give you a chance to do something fun and relaxing with friends in between study sessions. Cookie decorating and free hot chocolate makes for a perfect break from all those study guides.  You can find more events on the CU website.
2. Know Your Late-Night Transportation
The Buff Bus's nighttime schedule is available on the CU website for those who will be stranded on campus studying into the late hours of the evening. There's also CU NightRide, a staff-operated program that's basically the university's version of a late-night Uber for its students. With all the stress in the air, at least transportation to and from campus safely isn't something you'll have to worry about.
3. Use the Library
Norlin Library is an amazing academic resource for all students on campus. You can find different subjects for all of your study needs in different areas of the building, and if you're having trouble studying in a dorm, there's always the option of reserving a study room in the library. There's even a small coffee shop in Norlin so you don't have to walk all the way to the Hill for a cup of caffeine – and The Laughing Goat has some killer mochas that will keep you motivated for the week.
4. Remember to De-Stress
The term "Finals Week" is often associated with pulling all-nighters studying for your hardest classes, surrounded by numerous study guides and empty Red Bull cans. However, this doesn't mean that you should forget to give yourself a break. If you push your brain too hard, your studying won't be efficient and you may even do worse on your finals. The CU Boulder's website has a Finals page with different tips on how to de-stress during this busy week, and it includes articles on how to fit self-care into your busy schedule, getting enough sleep, and much more. Even if it's just taking a quick shower to take a break from your books, it's worth it.
5. Get With Your Friends
The best way to survive finals is to go through it with your friends. Get together for a study session with some of your friends from class, or even just take a night off with your tightest friend group to recharge in the middle of the week. You're all struggling with the same amount of tests and papers due (even if you're in different majors), so why not bond through the experience? You'll get some great memories out of it, and you'll all make it through in the end.
Finals in college are a common part of the university experience that we all have to go through to graduate. Whether you're an English major or an Engineering student, we've all got tests to study for. If the thought of spending countless hours hunched over papers has you stressed out, don't worry. This list will help any CU Buff fly through exams and get to winter break with ease.
---
---
Related Articles