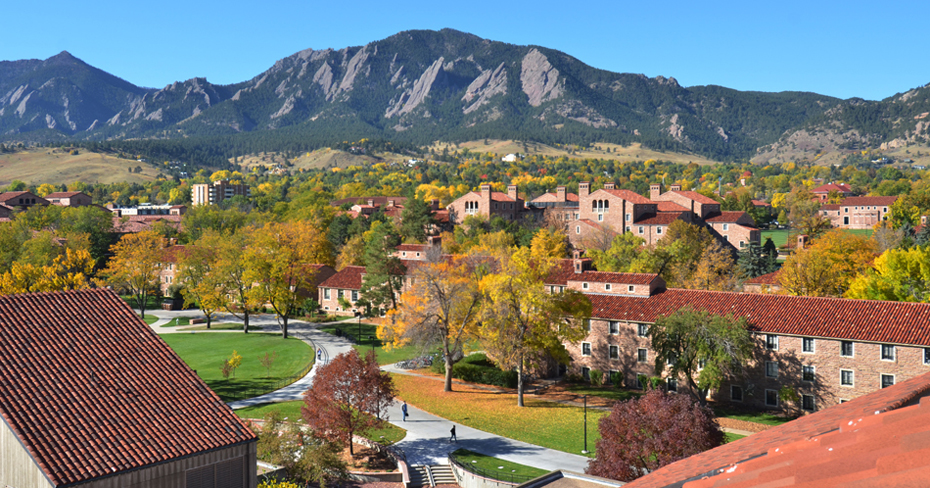 Boulder is nestled in the beautiful foothills of the Rocky Mountains in Colorado, and it receives a lot of attention for its marijuana, green initiatives, and fit citizens. However, there is not nearly enough awareness of CU's prestigious academics and the quality of courses with exceptional professors. This list highlights some student favorites:
1. SCAN 3301- Radical Nationalism in Contemporary Northern Europe
Benjamin Teitelbaum teaches this course and earns high praise for his respect towards students. While the reading load is intense and the content in the lectures are heavy, the class is rewarding and the end result is open-mindedness for other cultures. This class focuses on specific radical groups, usually with neo-Nazi white supremacy or Islamaphobic tendencies, and their evolution from different theologies.
2. ANTH 4580- Anthropology of the Holocaust
Keeping with a similar theme, this course (taught by Paul Shankman) consists of heavy content and reading load, but is worth it in the end. Shankman does a great job of lightening the mood with humor (when appropriate) and is very knowledgeable. This course may result in changing your view on politics and people! As the saying goes, those who don't know history are doomed to repeat it. This class helps us learn from those past mistakes.
3. MCDB 4202- The Python Project
Dr. Pamela Harvey teaches this project-based course in the Molecular, Cellular, and Developmental Biology department. Students get to design their own projects using Burmese pythons as model organisms! The focus is to study causes of heart disease and other metabolic diseases. It is a taste of the kind of groundbreaking research the world needs, as long as you're not too afraid of snakes!
4. PHYS 2130: General Physics 3 (Modern Physics)
This course, taught by Noah Finkelstein, teaches students about quantum mechanics, nuclear physics, lasers, semi-conductors, and all the "cool" aspects of physics. Finkelstein is an excellent professor, as he does research on education. The class is centered on group work, so students get a lot of interaction with classmates, TAs (teaching assistants) and LAs (learning assistants). There are many options available for struggling students to get help, and Finkelstein brings cookies on test days. Who doesn't like cookies?
5. ASTR 2000- Ancient Astronomy
This class uses CU's Fiske Planetarium every other lecture and incorporates other options for field trips. The planetarium is also available for visitation during the weekday for specific events and shows. Some cost money, so check out the website for a list of upcoming events and prices! http://www.colorado.edu/fiske/schedule
6. NRSC 2200- Lab Techniques in Neuroscience
One word: dissection. Students have the opportunity to dissect brains, an improvement from middle school's frog dissections. Also, it's not every day that students get to work with such expensive equipment as the materials used in this class.
7. IPHY 2430- Nutrition for Health and Performance
Every person in the world should take this class with Suzanne Nelson. Nutrition impacts every aspect of our lives, so it is important to realize what we put in our bodies. That college routine of coming home at 1am and ordering pizza won't sound so appetizing after doing a personal Lifestyle Analysis and figuring out your family's history of diseases. Not only does this class help on a personal level to motivate healthier eating and a more active lifestyle, it showcases issues around the world like food insecurity and nutritional problems within Indian Reservations in the U.S.
8. DNCE 2501- African Dance
If the title alone doesn't sound appealing, consider taking a "final" by inviting friends and family to join in a night of dancing with food and performances. Nii Armah Sowah fosters a deep appreciation for African culture, specifically through dance. Each semester varies with its regional focus, but each consists of the final night of celebration. All dance ability levels are welcome!
9. DNCE 1017- Dance and Popular Culture
The professor, Marissa Tafura, is a major selling point for this class. Her kindness and intelligence makes the already interesting topics even more so. The class is fun, informative, and interactive and makes you more aware of the origins of certain dance styles and the significance of dance. If nothing else, it makes you want to go out and dance, which isn't a bad thing!
10. ANTH 3000- Primate Behavior
Joanna E. Lambert has a lot of field experience working with primates, which allows her to incorporate expertise and hilarious stories from her encounters with African predators. The class enlightens students to consider evolutionary processes and how humans connect behaviorally to other animals. Now doesn't that sound more fun than a barrel of monkeys?
---
---