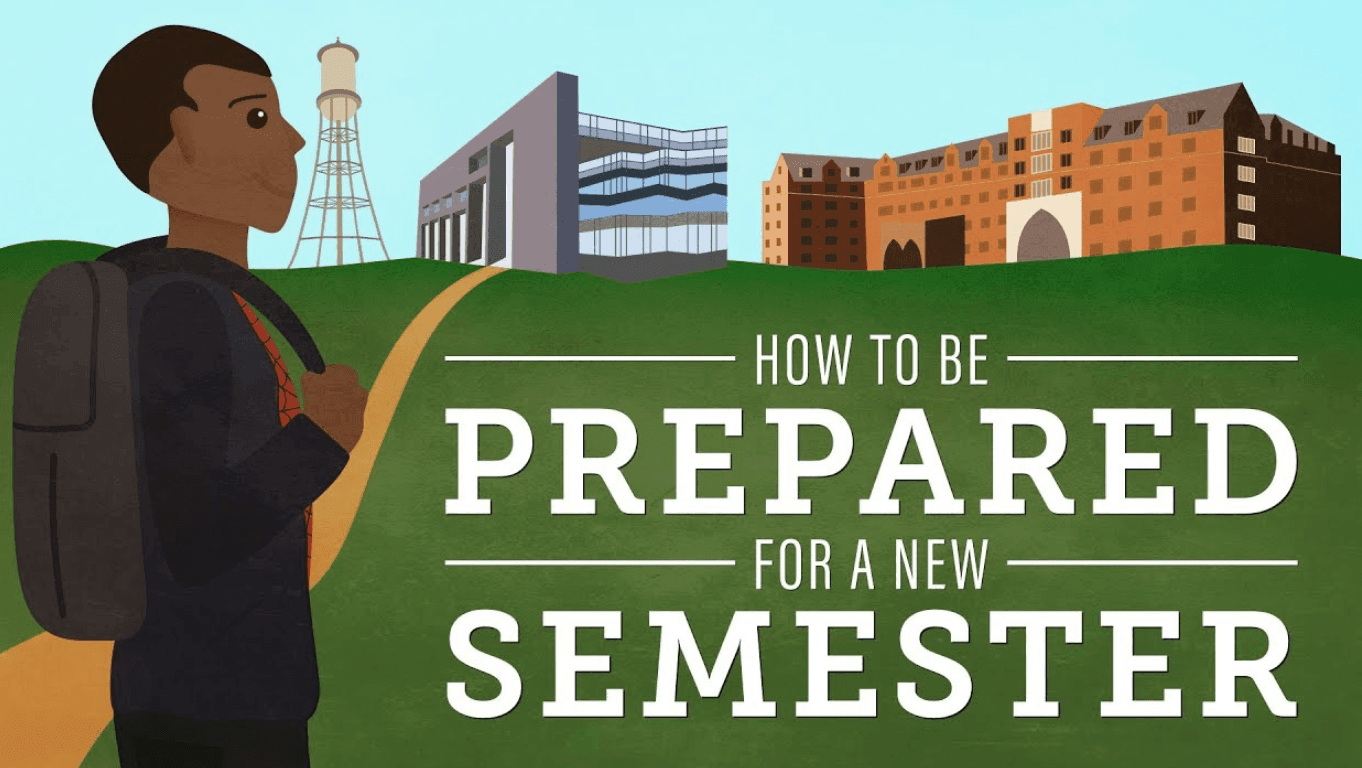 As 2018 inches closer and closer, everyone at CU Boulder is focusing on enjoying their winter break and spending their time off relaxing. However, it's only a matter of time before the spring semester falls on us and we return to campus once again. Whether this upcoming semester will be your first spring semester in college or your last before you graduate, chances are you don't want to let it go to waste. Here are some tips that can help you prepare for everything this next semester will throw at you.
1. Perfect Your Schedule
An easy way to ensure that your semester is the best it can be is by creating an optimal schedule that will fit all of your needs. If you're someone who has to work during the school year, plan out your school schedule for next year as soon as possible so you'll know what shifts you can work. You can also move things around if you need more time in the morning or afternoon. This will reduce stress when you get back to school and will ensure that you can fit time in your day for important things like studying and working.
2. Get Your Supplies Early
Look into what books and other materials you'll need for next semester's classes. The earlier you do this, the easier it will be to make sure you have everything organized. This simple step can save any college student from the last-minute panic of forgetting to buy a book or clicker for a certain class. This can also help you make sure you get your supplies in time and aren't stuck on a waitlist.
3. Get Your Prerequisites Done
This is an important tip no matter what your major is or what year of school you're on. It's always a good idea to get all of your prerequisite classes done and over with early on so you can enjoy studying what you love. Even if you've covered a couple of your basic classes already, if you haven't completed them yet, now is the best time to start working towards getting them done. The sooner you get it over with, the sooner you can stop worrying about it in the future. Make this next semester count by having at least one prereq class in your schedule.
4. Get Familiar With Campus
Chances are you're taking new classes next semester, which means there will be new classrooms you'll have to find your way to. Take some time during your relaxing break to walk around campus and find where your new classes will be. Familiarizing yourself with your new route will help ease the stress on the day everybody goes back to class. Plus, you won't be late on the first day if you're not lost wandering around the wrong side of campus!
5. Talk to Your Friends
If you're still stuck on what to take or how to best prepare for the upcoming semester, talk to the people you know in your major or your dorm for some tips they follow. Asking them about what classes they're taking next semester or how they designed their own schedules can help give you a better idea of how to do so yourself. Plus, if your schedule still isn't full, maybe you can fit a class in your schedule that you can take with a friend – it'll make you more motivated to go to that class!
It's never too early to start preparing yourself for all that spring semester will bring you. 2018 is bound to be full of surprises, and here on CU's Boulder campus, there's no telling what we'll see next. To make sure your next semester is as stress-free and easy as it can be, follow these tips to fully prepare yourself. And once you're done, you can fully enjoy your break knowing that there's nothing to worry about.
---
---
Related Articles