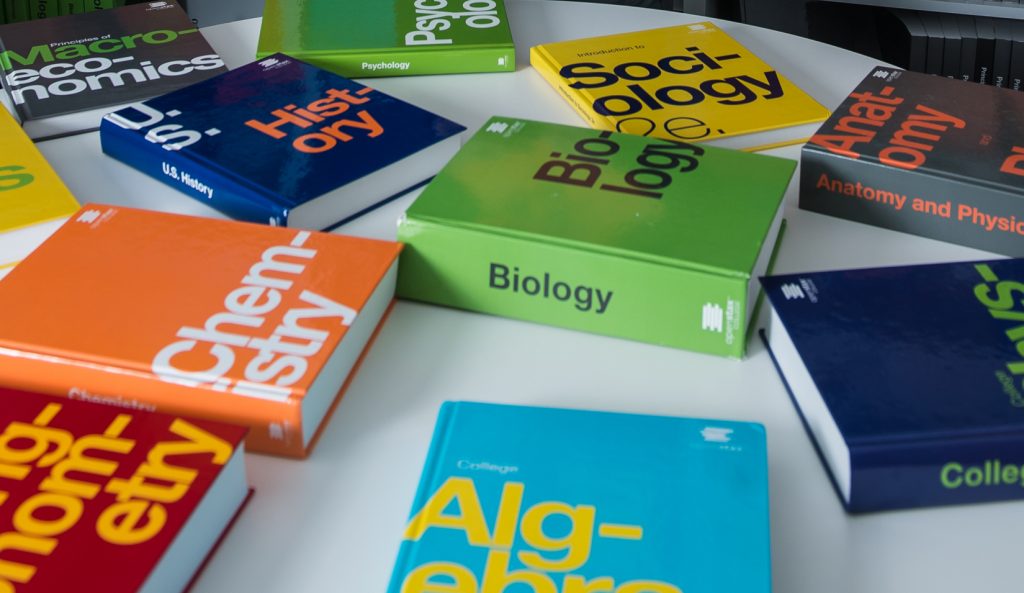 Now that second semester has finally rolled around, it's time to purchase all the necessary school supplies. The right supplies are key to being successful in any college class, but the cost can be a big problem. If you're a college student struggling with the high price of required textbooks, have no fear. Boulder students can use these five easy tips to save a fortune buying this semester's books.
1. Check Out The Bookworm
Used books are always a great and cheap alternative to new textbooks, and The Bookworm is Boulder's largest used bookstore. This is a great place to scout for any textbooks you'll need, from literature to science. With a huge variety of topics to choose from, there's a good chance you'll find the book you're looking for. Plus, the free Wifi and fresh beverages they offer makes this store a great place for studying too!
2. Become a Class Notetaker
If some of your classes require notetaking, chances are that you'll have the opportunity to become a notetaker. A lot of the time, depending on the class subject, the professor will offer a complimentary bookstore gift card or cash reward for any student willing to take lecture notes. This is also a great way to motivate yourself to go to class. Talk to your professors about your options and the rewards for being a notetaker, and the benefits can help you afford all of those necessary textbooks.
3. Check the UMC
On occasion, there will be people selling sets of books for certain majors or classes near or inside of the UMC. These are usually students that have already taken the class and are willing to sell the books for a cheap price. By asking around and negotiating deals, you can get your books for a huge discount when compared to bookstore prices. Plus, you have an opportunity to talk to your seller about their experiences in the class and get tips on how to do well on that subject.
4. Take to the Internet
CU Boulder always has Facebook pages, GroupMe chats, and even a subreddit specifically for CU Boulder students. These are great places to advertise books for classes, and to find great deals on necessary textbooks. The CU Boulder community is an especially tight community that uses social media to connect students from all over the campus, so make a post asking around for the books you need and you'll find some fantastic discounts.
5. Look in the Norlin Library
Sometimes, the required readings for classes are already available in the on-campus Norlin Library. You can either go into the building and take a look around or search in the online catalog for any e-books available. Renting from the library costs little to no money, and if you talk to your professor to make sure this is allowed, chances are they'll agree to let you use your resources from Norlin. It's a great way to save money and take advantage of on-campus resources.
If you're living the life of a financially struggling college student in Boulder, you aren't alone. College textbooks can be outrageously expensive, especially if you're already in a dedicated major program. However, the cost of textbooks doesn't have to get in the way of your semester success. Check out these five resources, and you can save a good amount of money while still getting everything you need for a great semester at CU Boulder.
---
---
Related Articles