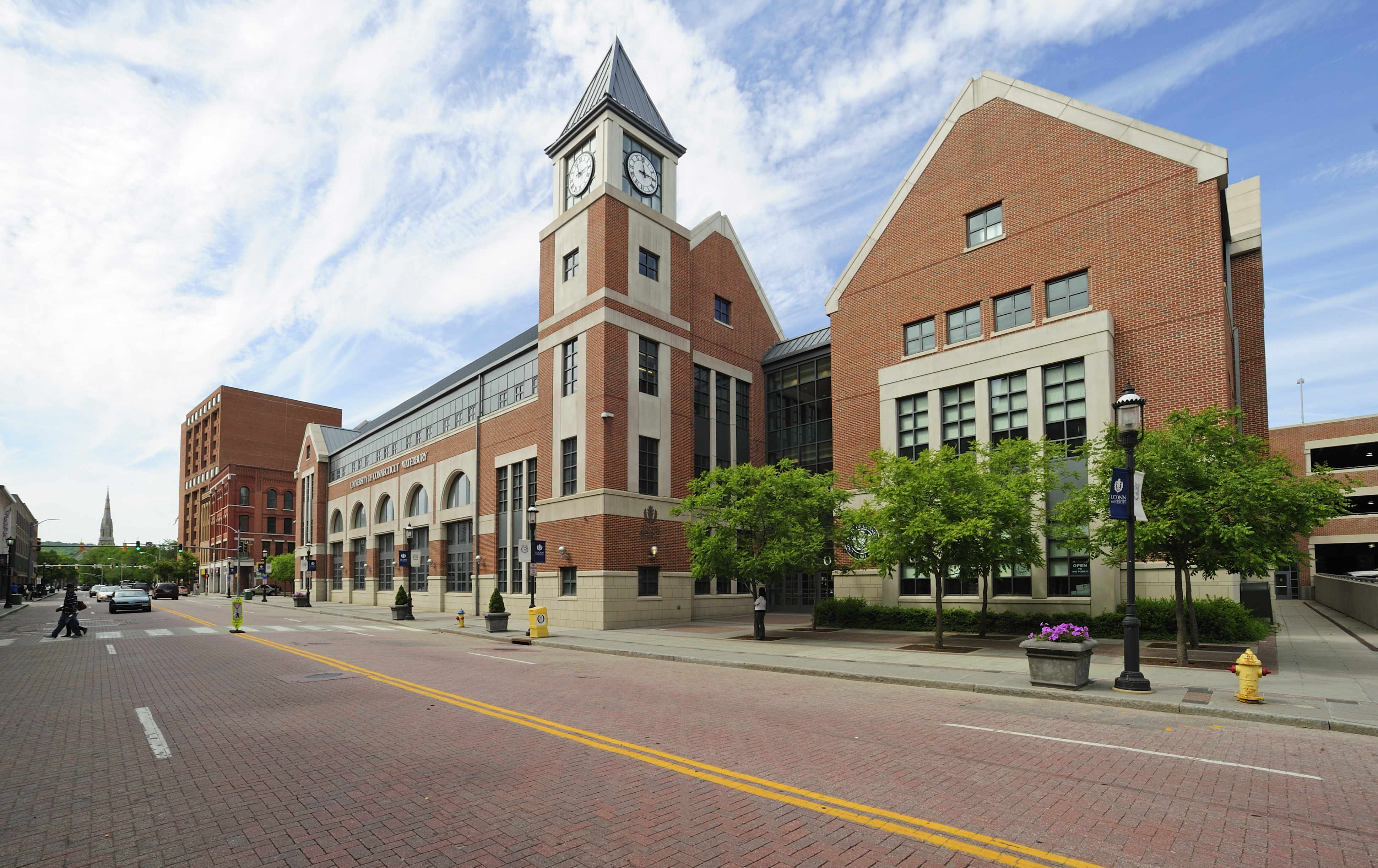 It's that time of year. You're either deciding which school to apply to or which one to accept. I'll tell you this much, steer clear of UCONN. You might think you want to go here, but trust me, as someone who made the mistake of accepting their offer, don't. You'll totally regret it.
1. Women's Basketball Team
They ALWAYS win. It's not an exaggeration at all either. Last Monday they had their 100th win in a row. Boring right? Where's the excitement, where's the mystery? Who wants to be in a stadium full of fans screaming and shouting and jumping around to support their team? No thanks. Steer clear of UCONN if you don't want to be associated with undefeated champs.
2. Storrs Center
So there's this shiny new Storrs Center shenanigans they have set up right on the campus. It's super annoying. They have fairs and parades there all the time, giving out free stuff and being a general nuisance. There's a puppetry museum, CVS, Barnes and Noble, Amazon, and more – too much right? Like they're trying to show off or something. Chill.
3. Free Stuff
Ok they are ALWAYS giving away free things here. I have a free t-shirt for literally EVERYTHING. My closet is full – I never have to buy another article of clothing again. And then, on top of that, every weekend the Student Union hosts Late Night which is a themed night with free games and goodies. I don't know where to put all the stuff…I'm running out of space in my room. I've gotten bamboo, Rubik's Cubes, Play Doh, fuzzy socks, and so much more. It's actually ridiculous.
4. Horsebarn Hill
So, being a former agriculture school, and in the great hilly nowhere, there's this enormous hill on campus. It's an eye sore. It's big. It's green. It's boring. There are people hanging around on it all the time for "beautiful sunsets" and "romantic sunrises". Yeah right. And then, to top it off, people like to sled down on it during the winter – serious safety hazard.
5. Mascot
Our mascot is a husky. And his name is Jonathan XIV. How stupid is that? Our mascot is literally a dog instead of something fierce like a hamster or bunny. And get this, there's an actual dog on campus – that's right, Jonathan XIV is a real life animal that walks around campus. He comes to sports games and into the library during exam season to help relieve stress but it's just distracting because he's too cute.
6. Public Ivy
UCONN is considered a Public Ivy School. Who wants that reputation? Just a bunch of nerds and geeks with their head in books basically. I mean, a lot of kids on campus are athletes or artists or engineers or scientists or whatever and there are a ton of clubs that people are involved in. There's something for everyone here but nobody's going to believe us!
7. Puppetry
UCONN is one of the only school in the country that offers Puppetry as a major. It's totally weird. The puppets are so elaborate and they put on shows for students all the time. Steer clear of this twilight zone!
8. Major Cities
We're super close to Boston and New York so there are school trips there all the time. It's a little ridiculous. We get gorgeous country side in our own state and then we travel to the city for the gorgeous night life. It's too much stimulation. I think everyone would rather just sit in their dorm room and chill all year, right?
9. Dairy Bar
So, being a former agriculture school, there's a smelly barn on campus and they used the smelly cows to make fresh ice cream for students on campus. There's a day called "One Ton Sundae" where they give you a BUCKET of ice cream for $2. It's so fattening. If you want to avoid the freshman 15, keep away.
10. Insomnia Cookies
There's this small, dinky little shop on campus that sells hot cookies and milk and they're open until 3 a.m. If you go really close to closing time, they give you free cookies! It's amazing and beautiful and…. oh what the heck, I could put up with all of UCONN's problems for those glorious chocolate chip circles of pure love.
---
---