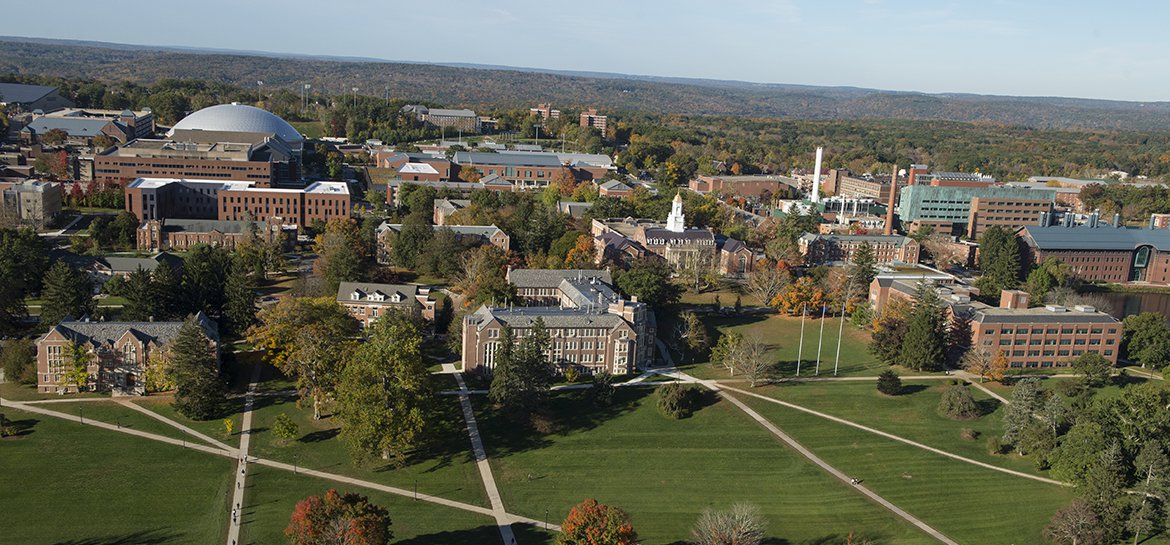 Are you currently attending University of Connecticut and looking for some easy GPA booster class to take? Here are 10 of the Easiest Classes at UCONN!
Topics: modern communication theories and principles, how people affect and are affected by others through communication.
Get learnt. Open to freshman and sophomore students only. Pros: One credit. One class period. Topics: overview of the university experience, learning skills, understanding resources for academic success.
Topics: justice, obligation, equality, and their relevance to contemporary political concerns.
*Warning: Class will make you hungry #foodporn . Topics: Social, cultural, and economic factors affecting food intake and nutritional status, world food problems, hunger in the United States, dieting, eating disorders, health foods and vegetarianism.
If you want to change the system, you've got to understand the system. This class will help you understand the society we live in. Topics: Modern society and its social organization, institutions, communities, groups, and social roles. Socialization of individuals, family, gender, race and ethnicity, religion, social class, crime and deviance, population, cities, political economy, and social change.
This was a fun class that shows you ways to enhance creativity. I definitely recommend this class for anyone wanting to become more creative. Pros: Easy quizzes. Creativity project (free to choose your topic). Shows ways to tap into creativity. Textbook not required. Topics: the science of creativity, strategies for enhancing creativity in self and others.
Pros: One credit. YOU GET TO PLAY SPORTS! A variety of lifetime sports and skills are offered: badminton, weight training, and swimming are a few options.
For anyone wanting to become a better writer, express themselves, or share their work, this class is for YOU. Pros: creative freedom, workshops, easy textbook readings. Topics: creative expression, covers two or more genres (fiction, poetry, creative nonfiction, drama).
If you're gonna be dramatic, you might as well get credit for it, right? Topics: the functions of theatre artists and their contributions to modern theatre.
Turn up your vibes. This class was so fun! Lecture included: listening to music (jazz, blues, Top-40 pop, rock, hip-hop and other genres) & learning music history.
---
---
Related Articles