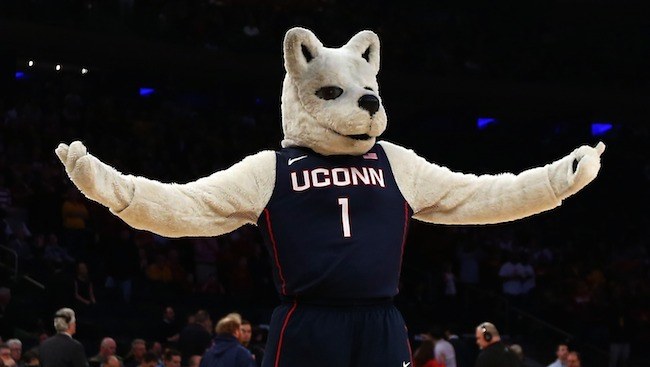 Like any college student that hasn't been endowed with a miraculous large fortune, you're struggling for cash. At the same time, you don't want to miss out on the best years of your young life. Luckily, there are plenty of options at UConn.
1. Late Night
Late Night is a treasure trove of free knick-knacks, food, and games. Open from 9pm-1am at the Union, it's a great way to spend Friday and Saturday nights. They usually have pretty cool themes that they base the nights off of. There's also karaoke in the food court for the particularly enthusiastic. The best thing Late Night has to offer is their special menu at the food court, which includes mozzarella sticks and wings.
2. Storrs Center
Storrs Center is a practically brand spanking new addition to the UConn campus and is stuffed with restaurants and stores for your pleasure. At various points in the year they also have different events, like dog walking and festivals. Most festivals have a bunch of booths set up on the streets giving away free stuff and games, parades, and local musicians hosting concerts on the green center circle.
3. Horsebarn Hill
Horsebarn Hill is gorgeous in of itself. Tons of students will make the hike up there or take the bus just to watch the majestic sunrises and sunsets. You can also see the animals in the barns during visiting hours. The baby horses, cows, sheep, and piglets will definitely steal your heart. During the winter, Horsebarn Hill is the prime sledding spot!
4. Hiking in the UConn Forest
If you enjoy the outdoors, the UConn Forest is absolutely beautiful, particularly in the fall and late spring. It's the perfect opportunity to take some food and have a picnic in the afternoon. There's a bunch of other places to hike if you get bored with the UConn forest. There are the woods behind Horsebarn Hill and Tift Pond if you want to stop around a body of water.
5. Movies at the Union
There aren't many movie theaters near campus, so this is really great if you like keeping up with the movies. On Thursdays and Saturdays, the Union shows new movies for $2 if you're a student and $4 if you want to bring an outside friend. On Fridays they show older movies for free, which is great if you're looking for a chill night out. They sell popcorn and snacks at the Dairy Bar Too, which you can use points to buy.
6. WRTD Bus to Willimantic
If nothing around the campus suites your fancy, take the bus to the next town! The bus is free for students (just get a bus pass at parking services) and travel half an hour to the mall, bowling alley, movie theater, and more! The bus is very reliable and punctual and the bus drivers are usually very friendly and helpful.
7. Puppetry Museum
UConn is one of two schools in the nation to have a degree in puppetry. It's pretty exciting. If you're not creeped out by puppets, check out the museum. The puppets are made by the students and sometimes they put shows on at the Puppet Theater in Storrs Center. It's something unique to UConn, so embrace it!
8. Feed Ducks at Mirror Lake
The ducks hang around UConn all year round so you don't have to worry about them leaving in the winter. And they are ALWAYS hungry. Mirror lake is already a beautiful, calming place to hang out and collect your thoughts. There's also a swing and a book for you to leave notes in. In the winter when the lake freezes over, go ice skating over the lake with your friends.
9. Dinner at Chuck and Augie's
Chuck and Augie's take points, which is super nice because it's the classiest place to eat for cheap on campus. Their food is seriously delicious and warm (unlike some of the food in the dining halls) and there's a fair amount of options. My personal recommendation: the starter spiced fries plate. They say it serves two, but that's only a suggestion.
10. Go to the Husky Heritage Sports Museum
If you're particularly into sports and excited about being a Husky, check out the Museum (for free!). It's pretty neat actually. They have jerseys, awards, and even collectable cards in glass cases. There's also a viewing room to check out videos of different club sports teams on campus.
---
---
Related Articles