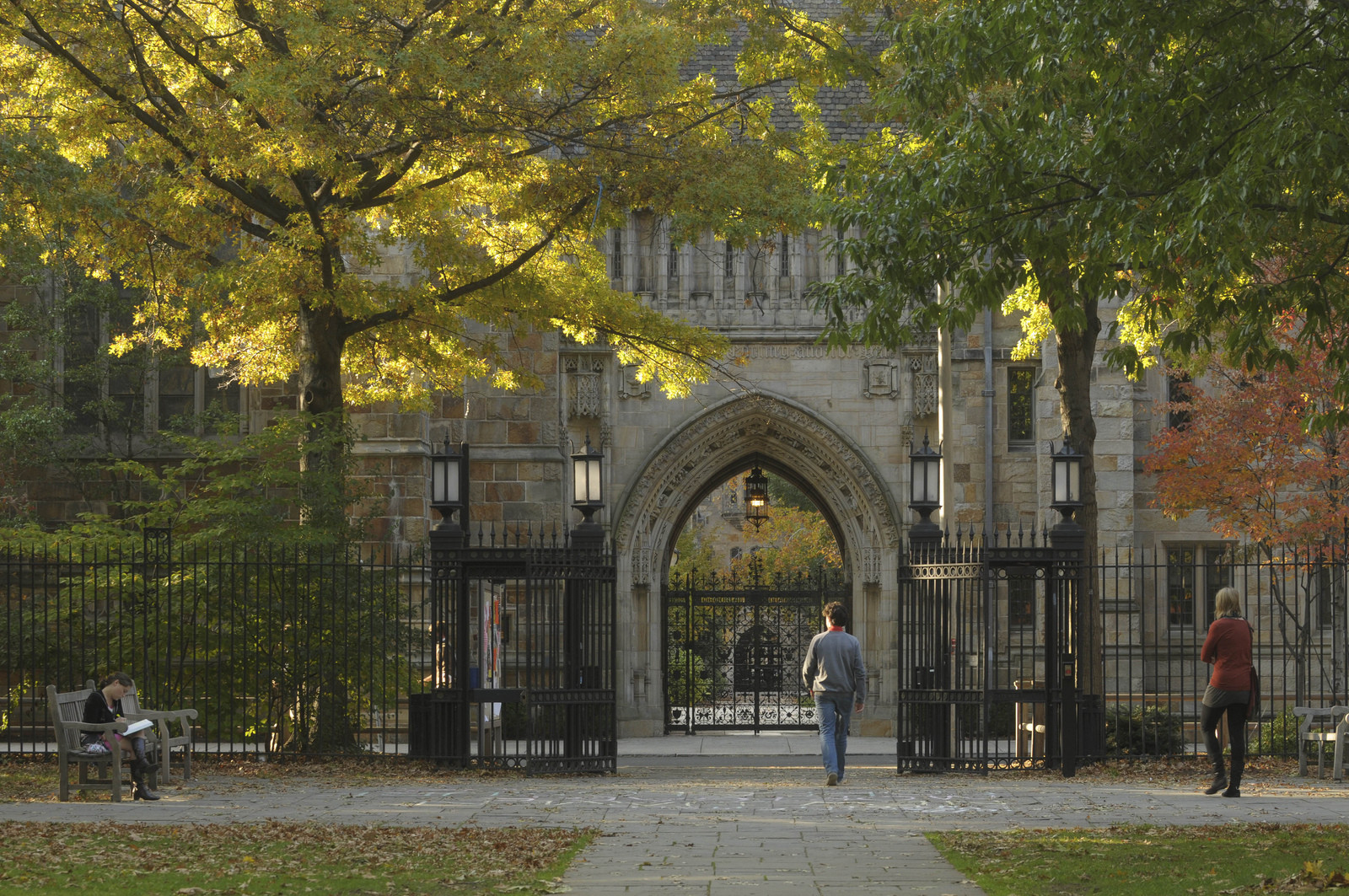 Ever wanted to just walk around the campus and explore? Here are 10 Secret Spots You Might Not Know at UConn!
1. Top of the Bio-Physics Building
Lovingly called "The Summit" by those who visit and graffiti all over its old, slightly disgusting walls. It's not very beautiful or grand, but the view is nice, especially at night. Going with friends to read all the notes that people have left behind, on the walls, floors, and journals is a great time. Try out the Ouija board on the staircase, or unlocking the mysterious rooftop door.
2. Abandoned Dog Kennels
Behind Horsebarn hill, down the road in front of the cow barns, a little way into the woods is the site of the abandoned dog kennels. It can be very eerie at night, but pretty interesting to look at during the day. Not many people know about this place and it isn't listed anywhere on the internet, so far as I can find. Not very large, but a good thing to check out on a slow day.
3. Crypt and Boundary Wall in the Graveyard
There's a locked crypt in the graveyard on campus. Even if you can't pick locks *cough*, it's cool just to head over there to see it and pay your respects to the others buried in the graveyard. It's pretty beautiful. There's also a stone border wall and a fallen tree that has started growing upward, both of which a fascinating to take a look at. Just make sure you take a buddy with you – this was a popular site when the clown epidemic was a thing.
4. Planetarium
This building looks smaller than my dorm room. I nearly missed it the first time I passed by it. It sits on the side of Swan Lake and is open and ready for business, just very isolated and hush hush. Call ahead and see if they'll do a showing. Definitely worth it and a fun time with a few friends. Any more than that, and it gets stuffy in there – it's puny.
5. Underneath ITE
ITE is its own building. If you go behind it, there's a secret entrance to what is underneath. About a hundred feet from the ITE building, there's a small building, almost a room, which has the singular purpose of being a secret entrance to the ITE underground. The lecture halls in here are a great place to come and watch movies on the huge projectors at night.
6. Tift Pond
Tift Pond is just a little way off campus, opposite Mansfield Apartments. It's a small lake with woods surrounding it. The lake is beautiful, secluded, and quiet. It's a great place to just get away from it all or play capture the flag with friends. During the winter, the lake freezes over so you can skate over it!
7. Depot Campus
Depot Campus is a treasure trove of old creepy buildings that are ripe with asbestos and other fun issues. One of my personal favorite buildings is the old abandoned mental asylum. Some of the bed cots and personal files are still in the rooms! People aren't technically supposed to go inside, but that just makes it all the more fun!
8. Abandoned House on Mirror Lake
There's a white house that sits very picturesquely on the edge of mirror lake. The back door is unlocked. Inside, it's just a regular house with some stuff left behind. The attic is where the fun goodies are at. There's tons of stuff just gathering dust up there. Real creepy story: the first time my friend and I went inside, her name was written on a white board in there!
9. Student Union Basement
There is a basement underneath the Student Union that is nearly deserted and the staff usually don't go down there. It's quiet, huge, and fun to explore. It's filled with gray hallways and a ton of closed doors just waiting to be opened.
10. Downstairs Library
Most students go up to the top floors if they want peace and quiet but they completely gloss over the floors underneath the library. They're quiet, peaceful, and totally awesome. The library keeps some of their more valuable books down there where they can be temperature controlled.
---
---
Related Articles