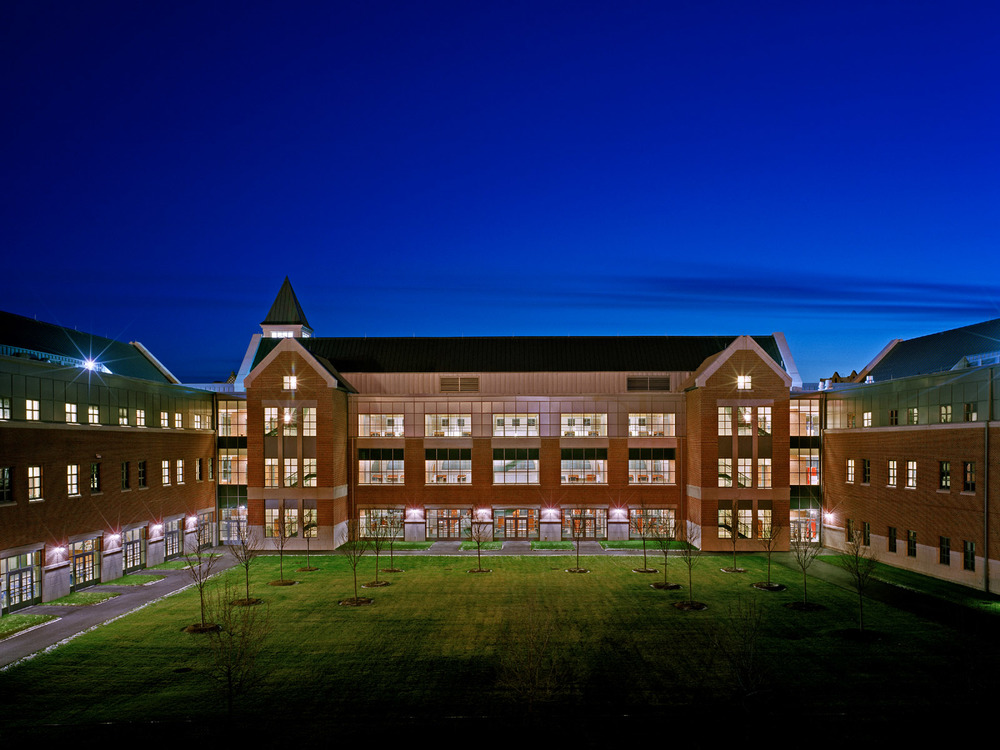 UConn has a lot of students. Of course with so many students on campus there are a lot of buildings. Some buildings are better than others, and the nice buildings are really great! Here are five of the best buildings at UConn.
1. Homer Babbidge Library
The most notable place on campus is Homer Babbidge library. There are a lot of great qualities about this building. First, it is located in the center of campus. The building is a symbol of the academics of UConn, and it's also easily reachable for any student. When people first walk into the building they will see a huge piece of artwork hanging from the ceiling. It is a great sight to see for students especially when they are having a hard time. The building has recently been renovated, so it is gorgeous. Any student would be lucky to study in this building.
2. Rowe
Another great building is Rowe Center for Undergraduate Education building. This building has a lot of resources to students, and it also has some great architecture. The building is three floors, and each hallway has huge windows that allows for a lot of light to get into the building. The windows also allow students to have a great view of the campus. This building is great for students who want to relax or study.

3. Business School Building
The Business school building is known around campus for being one of the nicest places on campus. On the outside it looks like a beautiful old building, however on the inside it is very modern. It has a glass, window like aesthetic that makes the atmosphere very professional. It is a great building to hangout and study in.

4. Monteith Building
Monteith used to be a very ugly building, however once it got renovated it is beautiful. The color scheme is very bright and welcoming, and there are cool couches in the hallways to sleep on. It is the math building so it is usually very quiet, and the perfect place to study.

5. Oak Hall
The last building on this list is the Oak building. While this building may get confusing it is gorgeous. The lobby is very modern, and it has an elevator which is a plus for anyone at UConn. There are also many great views for students to look at when they need a study break. There are also lots of rooms for students to go into when they need a free study area.
UConn is a huge campus. Of course some buildings are bigger than others, but primarily the buildings on campus are beautiful. It's important to see the value in these buildings in order for students to continue taking great care of them.
---
---
Related Articles