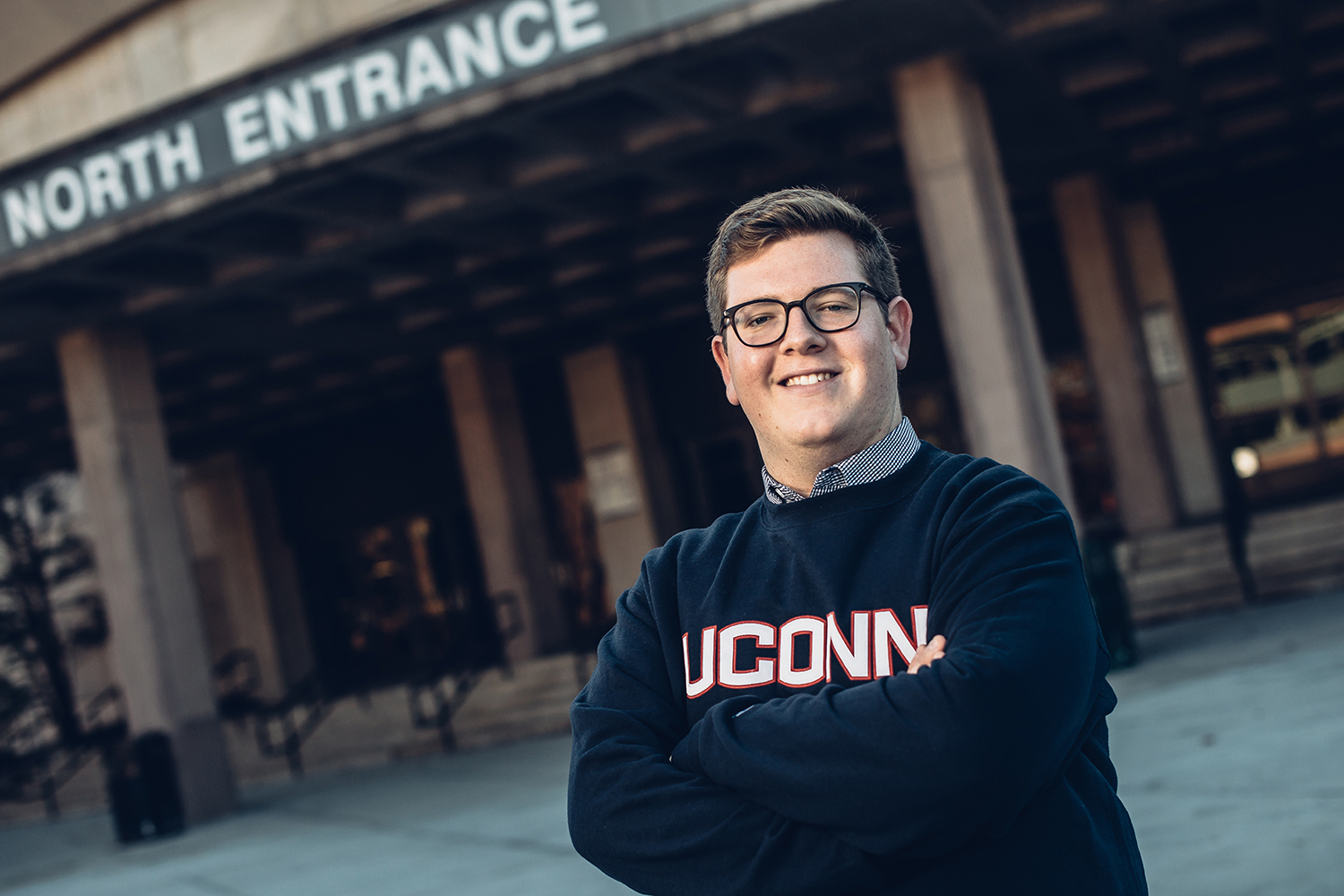 University of Connecticut students can now enter to win a summer 2017 trip to anywhere in the world! Enter Now.
_______________________________________________________________________________
There are tons of majors to take at UConn so it's hard to just choose ten to write about, but given the resources here, there are a few that are better to take at UConn specifically than at other colleges.
1. Puppetry
UConn is one of the few colleges in the nation that offer this major. They have their own theater, in which the students put on shows. There's also a museum, which displays puppets made by the students. It's pretty great! There are a lot of opportunities for practical experience if this is your passion.
2. Animal Science
This school is GREAT for animal science. There is a farm stocked with sheep, pigs, cows, horses, and chickens. Students get a lot of hands on opportunities to work with animals and do research with them. The program is especially good for those looking to continue on in the vet track.
3. Psychology
Psychology is the most popular major at UConn and as a result, it is very well developed. There are incredible resources and chances available for students to run experiments. Students looking for participants have the whole campus available when they post an advertisement on the Daily Digest. Some experiments are able to offer cash rewards for participation through funding.
4. Business
UConn's School of Business has been ranked at the top of the country for several years. The regional campus in Stamford is especially useful for internship and work experience opportunities because of its business locale; they have partners with a ton of large corporations, including businesses in the Forbes 500!
5. Marine Sciences (Avery Point)
One of UConn's other regional campuses, Avery Point, has special Marine Sciences and Maritime Studies majors which are constructed to take advantage of the harbor on which this campus sits beside. Apart from being absolutely gorgeous, students here have the opportunity to work with real, wild marine life.
6. ROTC
While ROTC isn't exactly a major, the Army and Air Force studies here are unparalleled, especially because of the availability of space. Because UConn used to be an agricultural school and sits next to a forest they own, the ROTC has a lot of space and options for training, like target practice in the woods or hikes on Horsebarn hill for fitness!
7. Agriculture and Natural Sciences
UConn is an old school and was founded as a school for studying agriculture. As a result, this program is very well developed. There are fully functioning barns and farms on campus for students to use and gain experience on. This is something that you definitely wouldn't be able to learn on a city campus!
8. Nursing
The nursing program at UConn is fantastic. There are buildings dedicated to the Nursing major and they are a tight knit community of students that support each other, unlike the competitive nature of the pre-med kids. There are even EMT courses for non-nursing students, in case they want to become certified!
9. Engineering
UConn's engineering program is very highly ranked. The Honors Program is also full of different engineers and there's a learning community of engineers living at Next Gen (a dorm on campus), which means you're likely to live with people within you're major – very nice and helpful when studying for finals. UConn has a bunch of equipment and resources for students to use to excel in this major.
10. Sports Management
UConn definitely has a very sporty atmosphere. The Husky spirit is definitely strong here. Also, the women's basketball team is FIRE and have won over 100 games IN A ROW. They are a goliath of a team. There is also a very large variety of strong sports teams on campus. As a result, the sports management major is excellent here.
_______________________________________________________________________________
University of Connecticut students can now enter to win a summer 2017 trip to anywhere in the world! Enter Now.
---
---
Related Articles