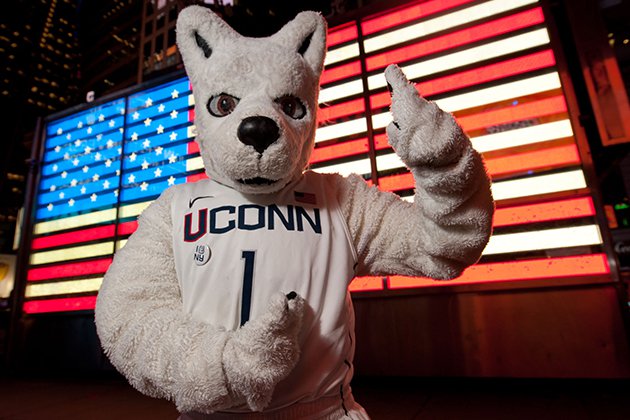 1. SUBOG Events
SUBOG is the student government on campus and they are awesome. SUBOG always makes sure there's something to do on campus. Every weekend they have Late Night at the Student Union where there are wings, mozeralla sticks, and fantastic mac and cheese. There's also karaoke, free giveaways, and fun games! SUBOG also organizes Spring Weekend and this year they had Evan Peters come for a free talk!
2. Big, Beautiful Campus
The UConn campus is huge and gorgeous! I'm talking ponds with fountains running, giant hills for sledding in the winter, and their own personal forest in the backyard. While at first the immensity of the campus may seem intimidating, there's an excellent bus system that can take you anywhere you need to go, even to the next town over!
3. Storrs Center
Nestled right beside campus is the incredible Storrs Center in which there is everything a young college student might need including an Amazon store, a grocery store, and a CVS. More than that, they have Blaze pizza, Moe's Southwestern Grill, and Insomnia Cookies! It is super fun and convenient. They also have festivals several times a year where they have stands and games with free prizes and food!
4. Access to Barns
Where else are you going to have a BARN on campus? Not very many other colleges have that luxury. The barn is fully equipped with all the chickens, pigs, sheep, cows, and horses you could want, all of which are open to the students to come see. There are horse riding lessons you can take. If you want to spend time with cows, you can train them for the Dairy Show. The barns are also located by the beautiful Horsebarn Hill, and are nice to just pass by on a lovely evening walk.
5. Women's Basketball Team
The UConn Women's Basketball team is INSANE! They won over 110 games in a row! Everyone on campus loves and supports our Huskies and other schools fear and respect them. Our girls work hard and don't disappoint. HBO recently did a documentary on the team!
6. Live Mascot
UConn is one of the only schools that has its own live mascot, Jonathan XIV the Husky. He's huge, fluffy, and absolutely adorable. Jonathan comes to all the games to support his fellow Huskies and cheer them on. He also makes regular walks around campus where students can stop and say hello. Jonathan brightens everyone's day and the students love him!
7. Dairy Bar
One of the biggest perks of having cows on campus is that UConn makes its own ice cream from their milk! Students make the ice cream and then sell it at the Dairy Bar on campus. The ice cream is so high in fat content it can't be sold in commercial stores, so you know it's incredibly delicious.
8. School Spirit
The school spirit here is unimaginably contagious. Everyone loves being a Husky and they are fiercely loyal and loving to our school. All the students support our teams and go to the games; the stadiums are never empty. Student can't wait to come back to school after the break and miss it dearly once they have to leave.
9. Oozeball
This is an annual tradition that every UConn student should participate in at least once during their time here. During Spring Weekend, students compete in a volleyball game. A volleyball game where the "sand pit" is actually mud. It is fantastic and so much fun! Every year is a different theme and this year it was Game of Thrones!
10. Ranked in the Top 20 Public Schools
Ultimately, you come to college to learn right? Well, UConn's got you covered there too. The academics are great and UConn has some of the best programs in the country. The professors here take good care of their students and many class sizes are relatively smaller than in other schools. UConn may be a ball of fun, but students here also know how to get down to business.
---
---
Related Articles