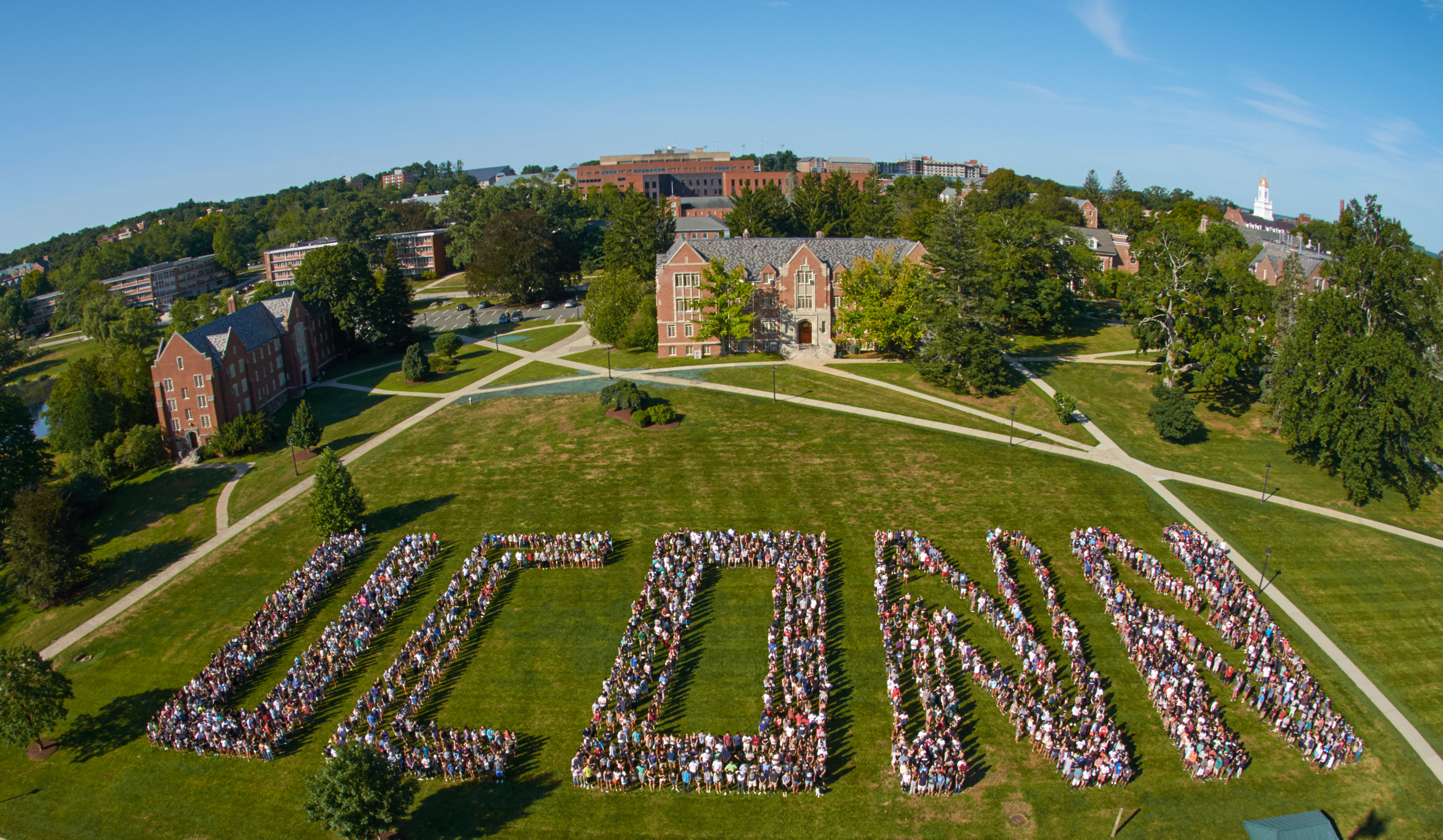 Although the new school year hasn't even started yet, you might want to take some time to get together with your friends and figure out where you'll go for Spring Break. It's the perfect vacation and will come around sooner than you think! Lucky for us Huskies, we have a ton of options.
1. Alternative Breaks
UCONN is really good about offering breaks for students. You can choose to go abroad to foreign countries, or take a trip closer to home. You'll be with a bunch of excited, fun students who will really make your vacation worth-while. Some trips are even community service based, so you can get in those volunteer hours!
2. Martha's Vineyard
UCONN is only five hours away from Maine, which makes for a lovely road trip. And who wouldn't want to go to one of the most beautiful places on the east coast? There are gorgeous beaches, ports, and cute little shops and cafés everywhere. Plus, a ton of celebrities have vacation homes there so you might get lucky and bump into someone famous!
3. Canada
Niagara Falls, snow, and booze! Canada is gorgeous and Toronto is only an eight-hour drive away! Niagara Falls is incredibly immense on the Canadian side and a must see! Toronto is only one of a ton of cities you could go to visit, but it is a huge metropolis filled with lots of stuff to do. Plus, the drinking age there is 18, so you and your friends can party hard!
4. Washington D.C.
For all your political science majors and alike, D.C. is a must. Or maybe you just love immersing yourself in history, politics, and beautiful scenery and monuments. D.C. is a mere six hours away and ripe with opportunities and fun. In the spring, the air is fresh with flowers and good weather. There's also the historic Georgetown and the steps where The Exorcism was filmed.
5. New York
What more can I say? New York City is a bustling metropolis and home to the greatest food and shopping on the planet. There's so much to see and do, like visit Central Park, go to a Broadway Show, or take pictures with those weird costume people on Times Square (you'll know 'em when you see 'em). It's not far and the Greyhound bus can pick you up from UCONN and take you right into the heart of the city!
6. Boston
The Greyhound bus can also take you to this gorgeous location. If you're not into the hustle and bustle of crazy New York, Boston is perfect. It's lowkey, beautiful, and brimming with old houses, bookshops, and cafés. This is a great place to visit with 2-3 friends, but maybe not so much for a larger group.
7. Virginia Beach
One of the greatest things about the east coast is their beaches. While they're not like the huge, white sandy beaches of Miami or California, they have their own quaint, pretty vibe to them. It's got a bustling boardwalk and a fun, young atmosphere. A perfect spring getaway for the gang!
8. Acadia National Park
If you like hiking and looking up at the stars at night, Acadia is a must! The trees are incredible and the water is breathtaking. At night the sky opens up and reveals an entire galaxy. While it may be a bit cold in the spring, it's less busy and still gorgeous. Worth the trip and a great bonding experience among friends!
9. Adirondack Mountains
These mountains are another great destination for all you hikers and campers. There's a large expanse of mountains and forest that make for insane pictures. You might still get snow in the spring which might deter some, but still make it look incredible. If it's warmer, there'll be fields among fields of beautiful wildflowers. Another great trip with friends!
10. New Haven
New Haven is only an hour's drive away from UCONN and is right on the coast of Connecticut. You can go and tour the beautiful Yale campus, see the Connecticut coast line, and still be near a large city. These rocky beaches are pretty nice and make a good short trip if you're only looking to get out for a couple of days.
---
---
Related Articles