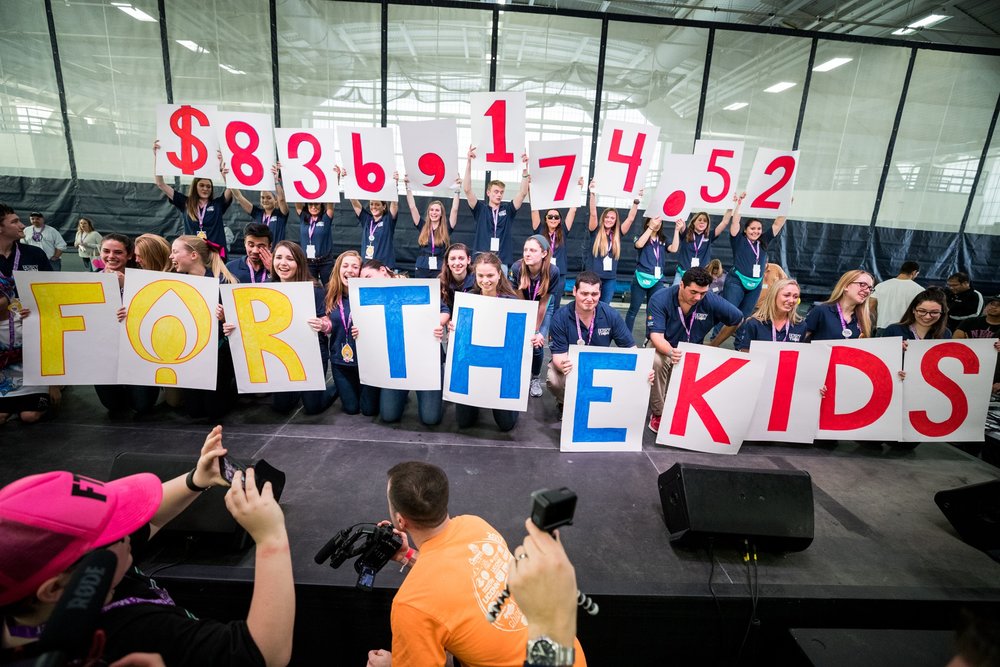 UConn has a lot of charity events. The biggest charity event the campus provides is Huskython. Huskython is an 18 hour dance marathon that works to raise money for the Connecticut Children's Hospital. Here are the 5 reasons for students to participate in Huskython.
1. Charity
The number one reason students participate in Huskython is for charity work. Honestly the event is truly a great way for students to give back to a great cause. The children that are part of the hospital are able to come to the event, and are celebrated as heroes. UConn students are able to witness firsthand how they are helping people, which is an extraordinary feeling.

2. Fun
Another great reason to be a part of Huskython is that it is a lot of fun. Even though students have to be awake for 18 hours it is really a great time. Everyone is dancing, and joking around. It truly is a great atmosphere, and the children make it even more fun. When students start to get tired they just look at the children, and know that if those children can beat cancer they can keep dancing.
3. Social Media
Social Media has a big impact at Huskython. While it may sound very millennial, a good way to get lots of likes on social media is to do Huskython. Everyone at UConn knows how great of a charity even Huskython is therefore they are more likely to like a picture of Huskython. Also everyone's high schools friends are going to be super jealous of how cool their pictures are.
4. Food
Food is another influential part of Huskython. Once students raise the minimum amount of money for the event they are allowed to eat the food provided. The food is pretty good, and they also provide energy drinks. While the food isn't the main reason to participate in Huskython, it is a great plus.
5. Resume
The final reason people participate in Huskython is to put it on their resume. This mostly applies to students that are more involved in the event, however volunteers can also put in on their resume. Recruiters love seeing charity work, and Huskython is any easy way to fulfill that requirement.
Overall UConn has created a great charity event that has helped so many children as well as their families. It may seem like a daunting task, however hopefully these tips will promote the event even more.
---
---
Related Articles