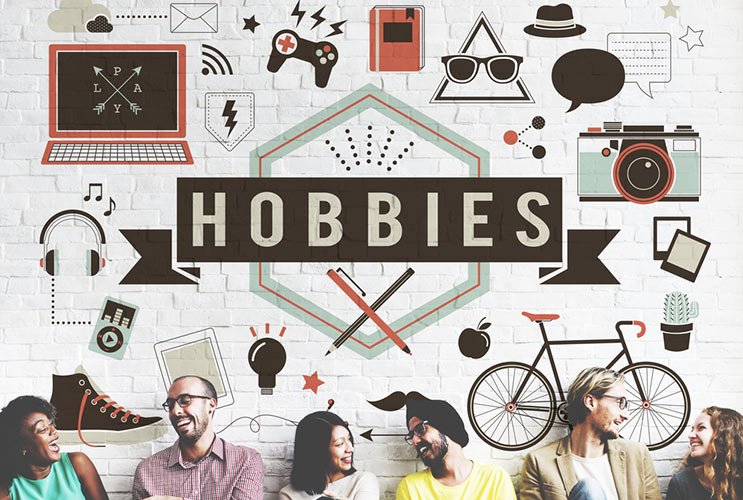 Need something to do while in college? Don't want to break the bank and become a broke student? Done with all of your curricular work and still bored at home? Finding hobbies in college can sometimes be difficult when you are limited in cash/resources, so I have compiled a list of my favorite hobbies that will keep your pockets (generally) flush.
Exercising
To maintain a healthy mind and body, one must exercise as much as possible. Learning to enjoy exercising is what makes this hobby so fun. There are hundreds of different ways to exercise; running, swimming, cycling, weightlifting, etc. Find what you enjoy and stick with it!
Reading
In college, it may feel like you are always reading. Non-stop studying your textbook, online materials, etc; sometimes it's nice to take a break from the intense reading and do it just for fun. Some of my favorite books include Blood of Elves, The Game of Thrones series, Outliers and IT.
Learning a Language
Get your phone out. Seriously, do it. Look up "language learning" on your app store. You will find apps like Duolingo and others that can teach you languages with minimal effort. Of course, you need to want to learn the language, but over time, you can make it a fun activity to do while bored. Not to mention taking a class of your language in college can be extremely fun.
Programming
Have you ever wanted to program a device that tells you the weather when you wake up? What do you mean we already have those in our pockets? Oh. Anyways, you can create much more than that with programming. Pick your favorite language, Python, Java, C++, etc. and start learning via websites like codeacademy.com. The best part? It's all free.
Gardening
Now, this next hobby can be difficult for people in dorms, but in general, gardening is a pretty cheap and rewarding activity that acts as a de-stressor. If you're like me and like to cook delicious, hand-made meals, then why not produce your own food? Taking care of plants is generally very easy and can be done with minimal effort. All it takes is some soil, a pot and some seeds to get started. Do your research about water consumption and sunlight needs on what plant you'd like to grow before buying seeds. You'll be all good to go!
Donating Blood
This isn't as much of a hobby as it is a good thing to do, which I reccomend everyone participates in when they have free time. Donating blood is near-painless and can usually be found around universities, grocery stores and the like. If you have a rare blood time like O- then you should seriously consider donating blood. Plus, sometimes they give out free T-shirts or gift certificates for doing so. Win-win.
Hiking
Hiking is interesting as it doesn't really matter how or where you do it, you just have to go out and do it. It isn't hard to find a nice area around your university full of nature and beauty that can get one away from the stress of everything. All you really need is a water bottle, a backpack, shoes and you are good to go.
Modern Boardgames
Something that I thought was really odd a while ago turned out to be one of my favorite things to do with friends; playing board games. Social deduction, strategy, you name it. Most games are usually pretty cheap and offer a lot of replayability. A few very fun titles I'd reccomend: Spyfall, Catan, Ticket to Ride, Love Letter, and The Resistance.
---
---